Grønjægers Høj (Long Barrow), a.k.a. Grønsalen, Møn, Sjaelland, Denmark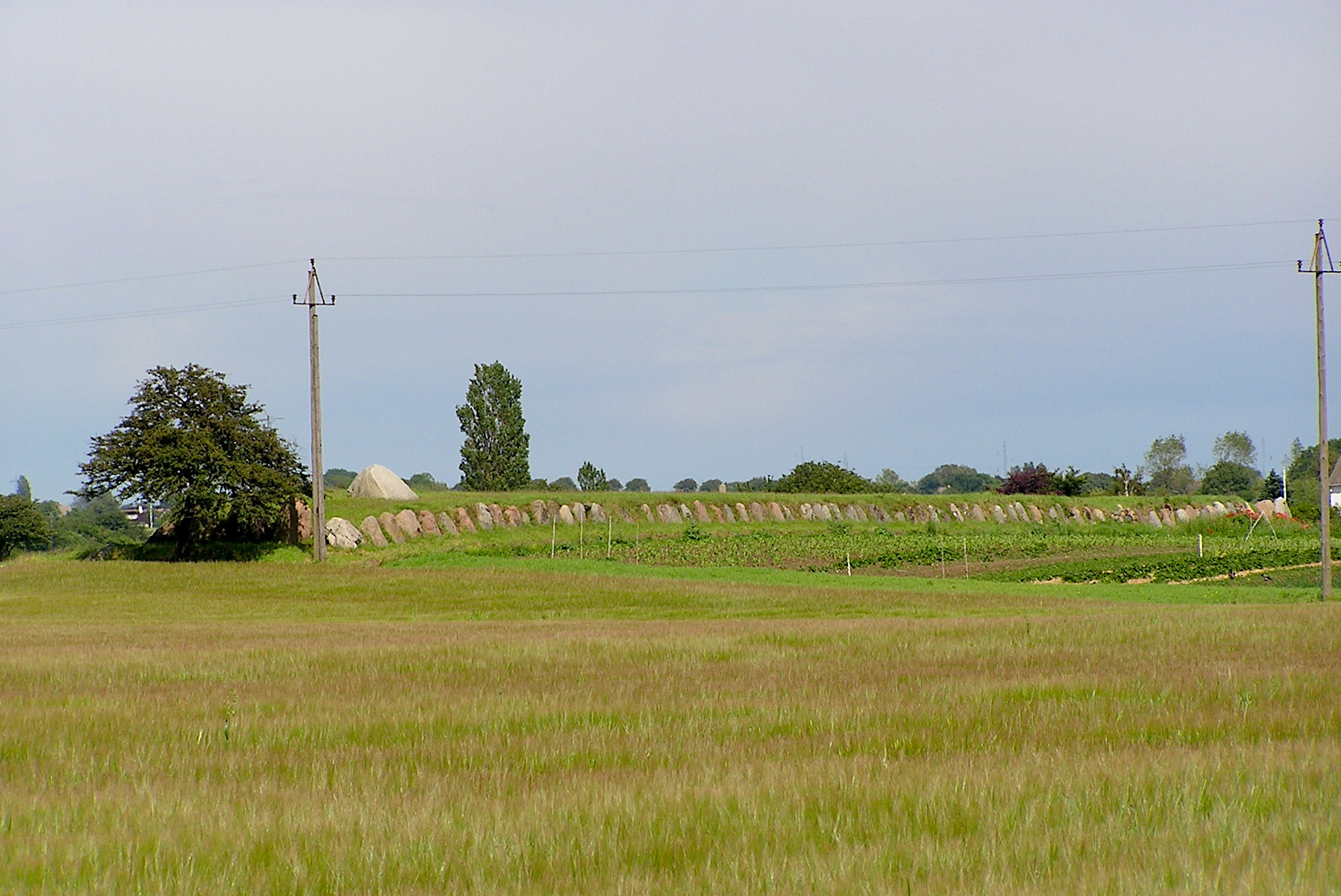 This long barrow on Møn Island is the longest in Denmark, measuring 102 meters long and 13 meters wide. 54 N 53′ 78″, 12 E 09′ 08″ It sits near Fanefjord Church and features 3 kists in its center, two of which are open. The barrow's orientation is east/west. It sits on a small rise, giving good views of the surrounding landscape. 134 kerbs surround the long barrow. Based on its shape and structure, it likely dates to around 3500 B.C.E. As of this date (2021) the earliest historical reference for the site is 1186 C.E., at which time it was known as Grónesund. The name Grønjægers Høj  can be interpreted as "Grøn Jæger's mound". It reference a green hunter who was a legendary king and hunter. Local folklore says that the king and his wife Fane are entombed in the barrow.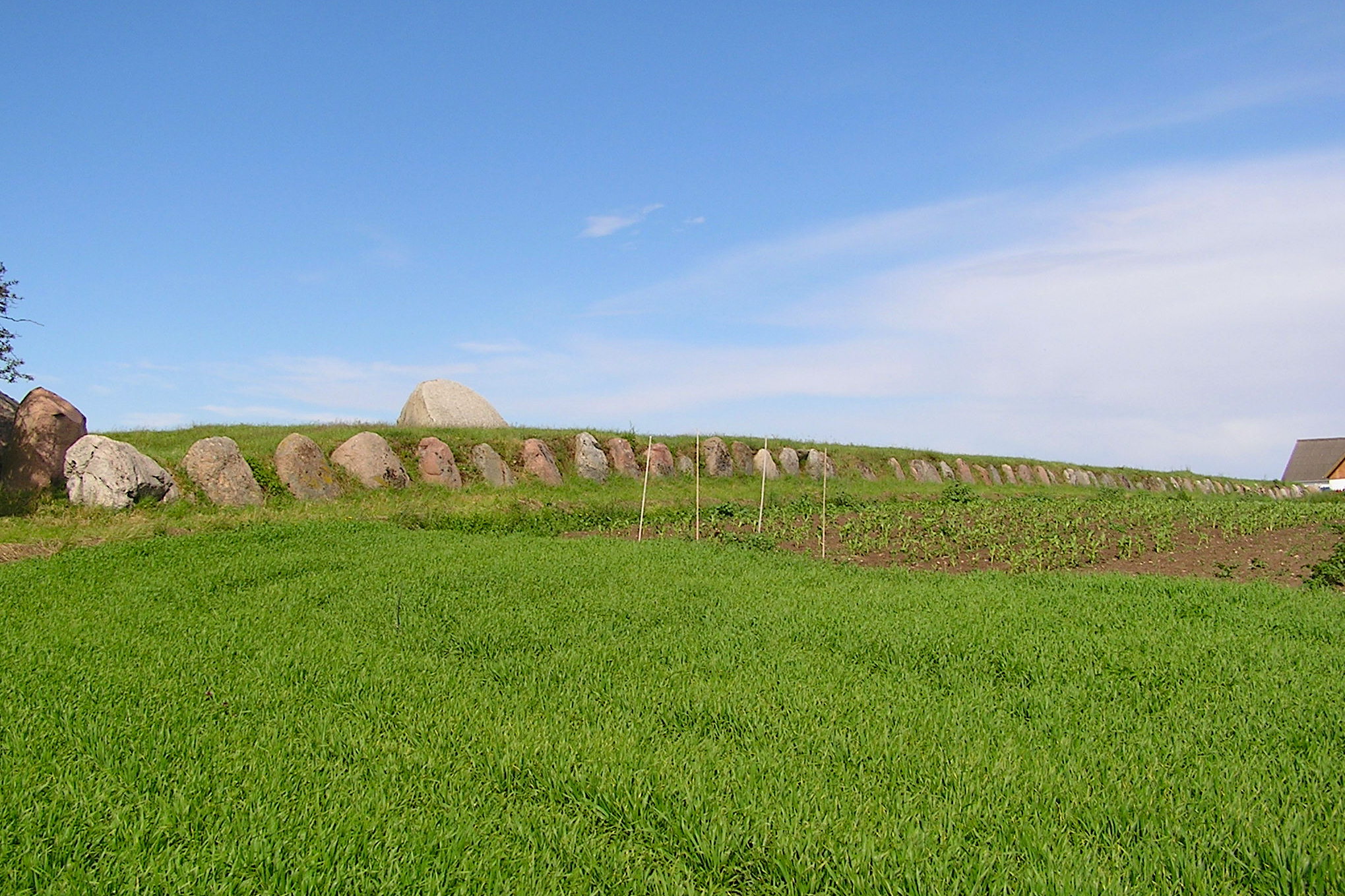 In 1810 the site was researched by Bishop Münter. It has enjoyed protected status from that time.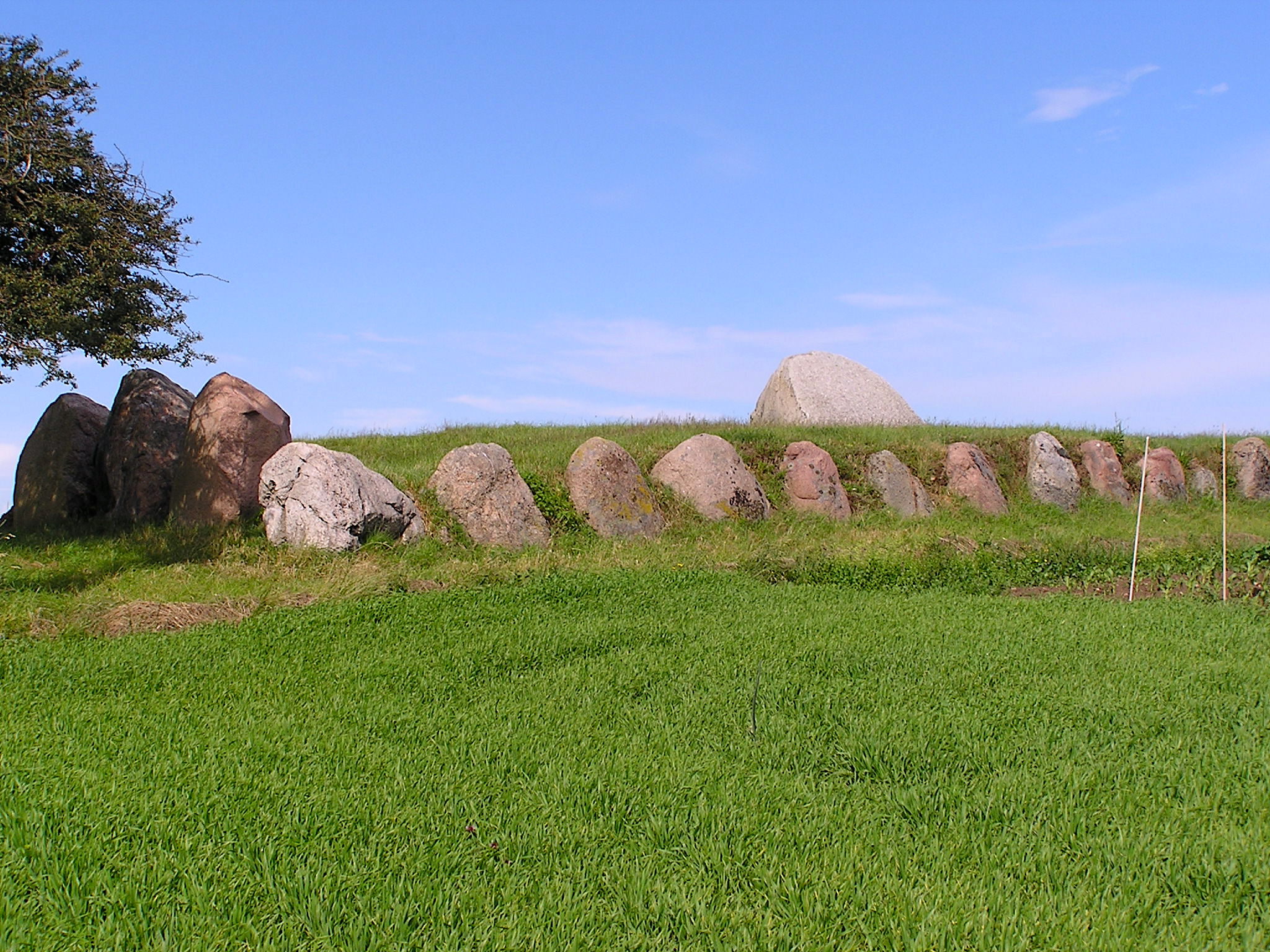 The orthostats on the west end are extraordinary, with striking crystal marbling in the red granite stones.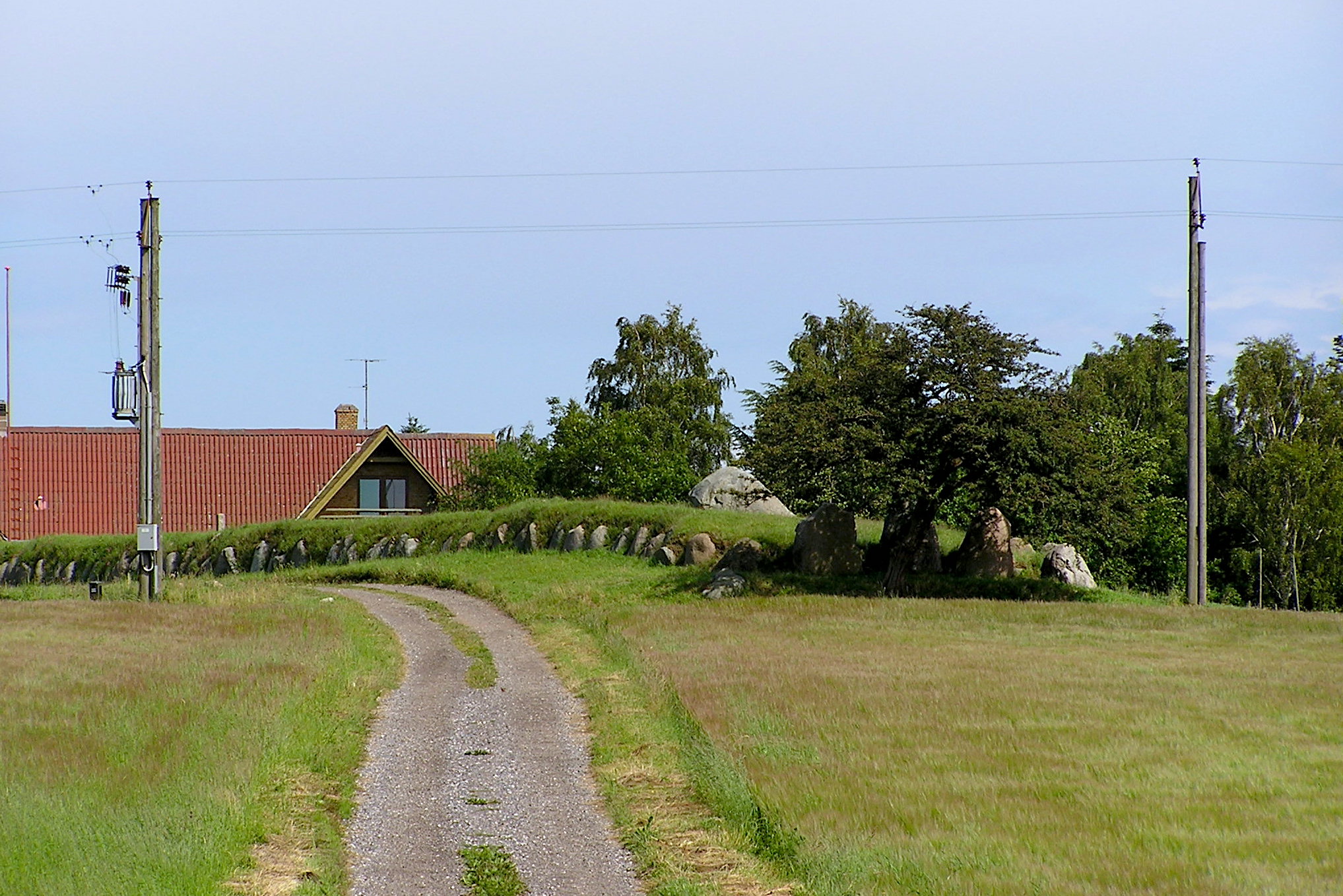 A farmhouse sits at the east end of the barrow.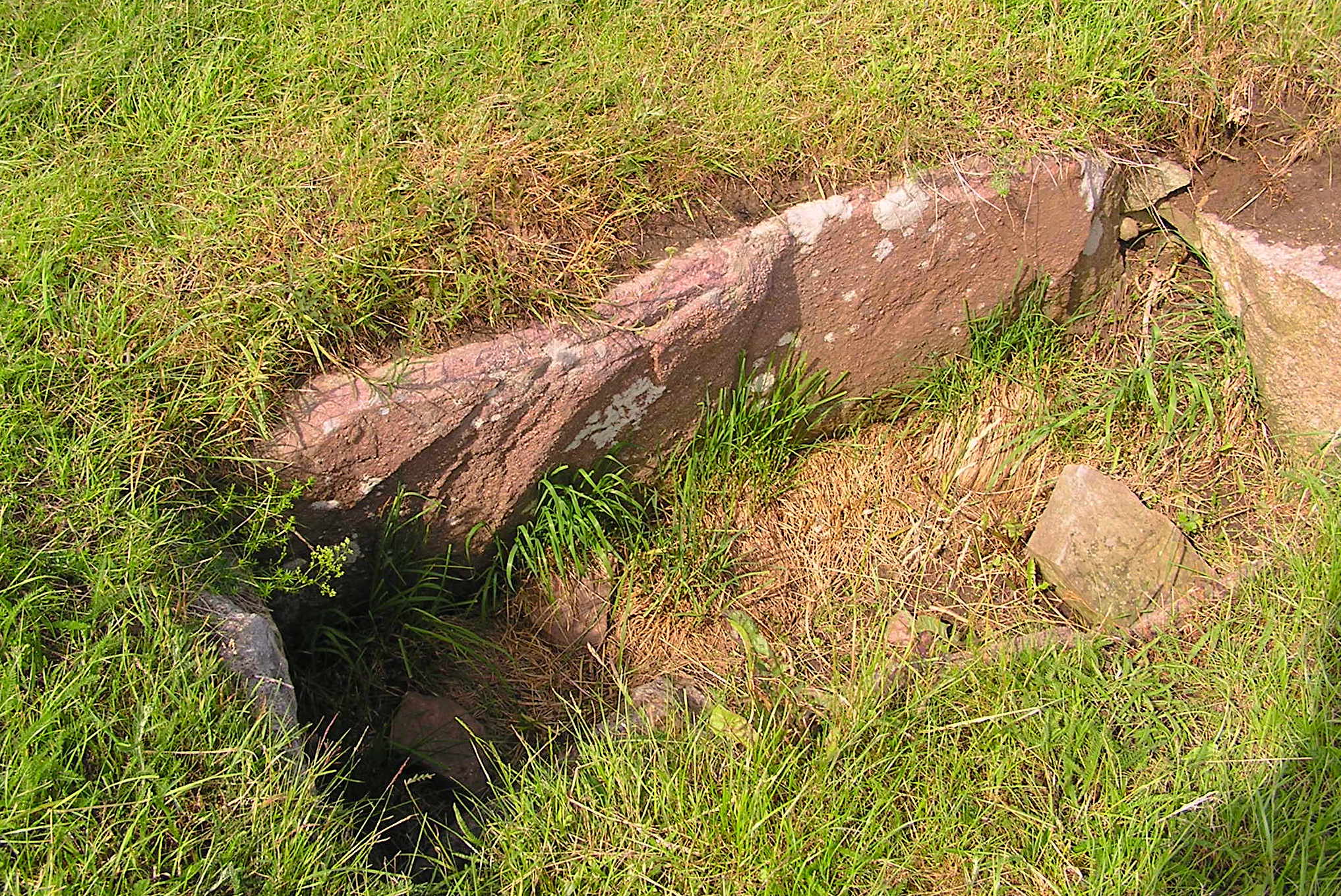 One of the 3 kists built into the barrow.