Drouwen West Hunebedden (passage tombs) D 19-20, Drenthe, Netherlands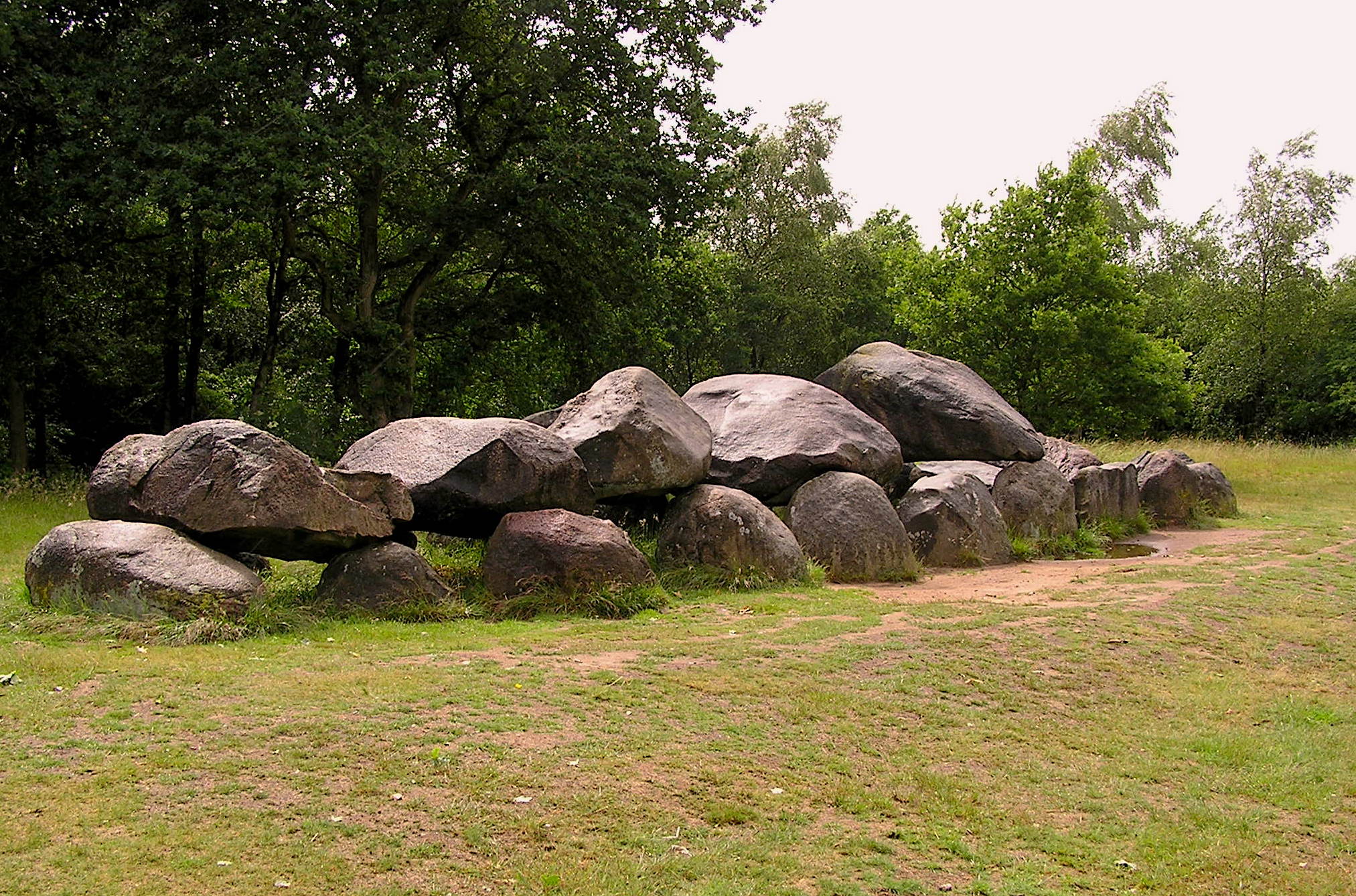 D19 Passage Tomb (Hunebed) on the outskirts of the small village of Drouwen, Province Drenthe, in the eastern part of the Netherlands. The nearest town is Borger/Odoorn. 52N 57′, 6E47′, 15 feet altitude. Both D19 and its sister D20 are situated on a slight promontory. This is where the first real scientific excavation of Neolithic megaliths in the area took place in 1912. They were led by the archaeologist J. H. Holwerda. They found potsherds of 400 pots and beakers, 13 flint axes, 9 amber beads, and six strips of copper. These strips are among the oldest metal objects ever found in the Netherlands. The remains are now in the National Museum of Antiquities in Leiden. The site measures 15.5 m in length, and 3.5 m in width. There were originally 18 support orthostats and 9 capstones. 5 of those capstones are visible in this photo.  The entrance is formed by two pairs of side stones. The orientation of the passage is 63º 30´. The first mention of D19 was a statement by L. Smids (1711) that there were 16 passage tombs in Drouwen and 9 in Borger. The British Museum has material from this funerary monument in its collection; these finds ended up in London via Lukis and Dryden. D19 was investigated a second time in 1961-1962 by Van Giffen. D 19 was restored twice, first in 1962 and then in 1998. During the investigation in the early 1960s, searches were made without success for the locations of wreath stones. There is a short Vimeo video in Dutch that discusses the excavations. It can be found at: https://hunebeddeninfo.nl/d19-en-d20-drouwen/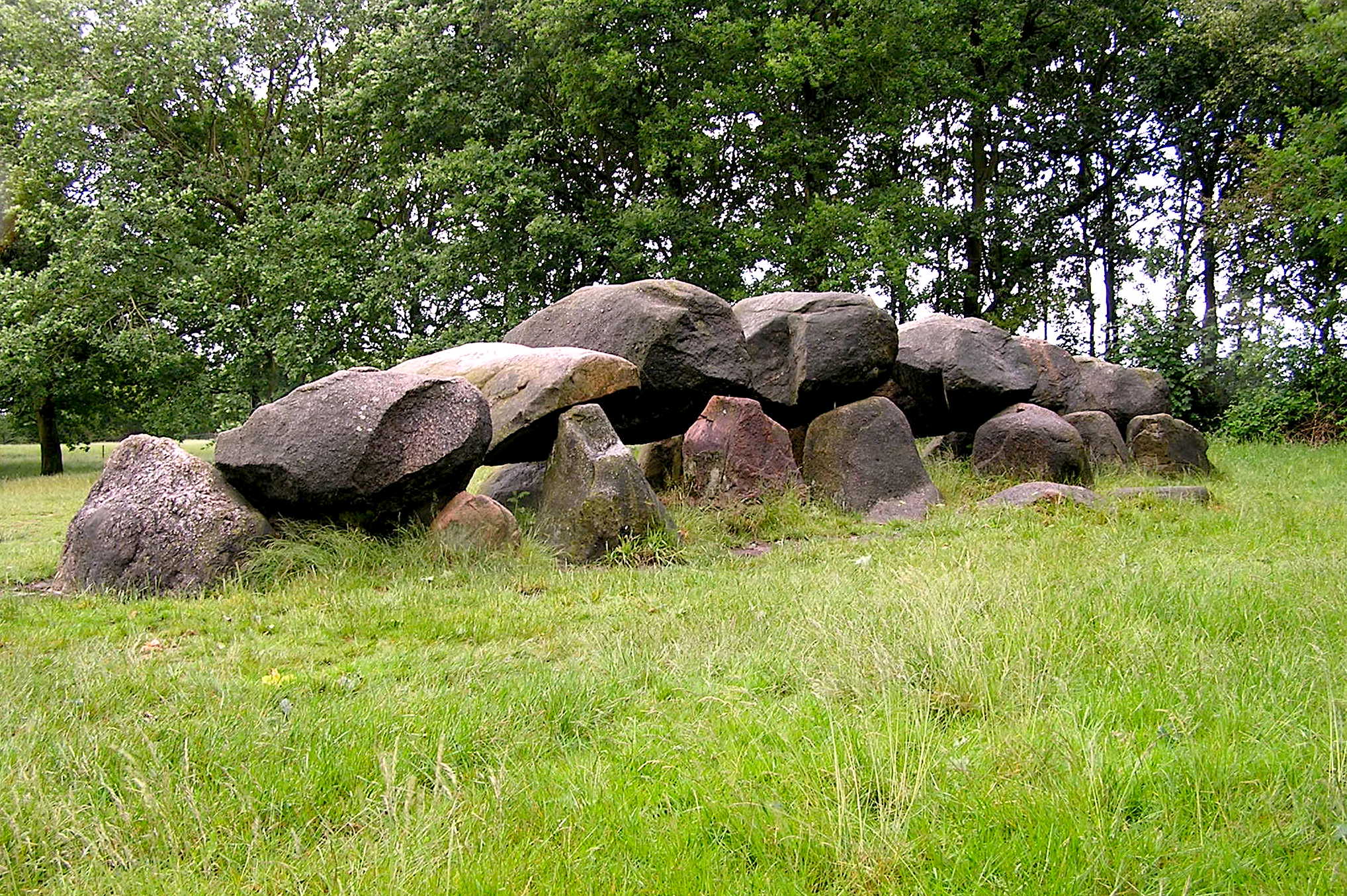 This is the view from the West.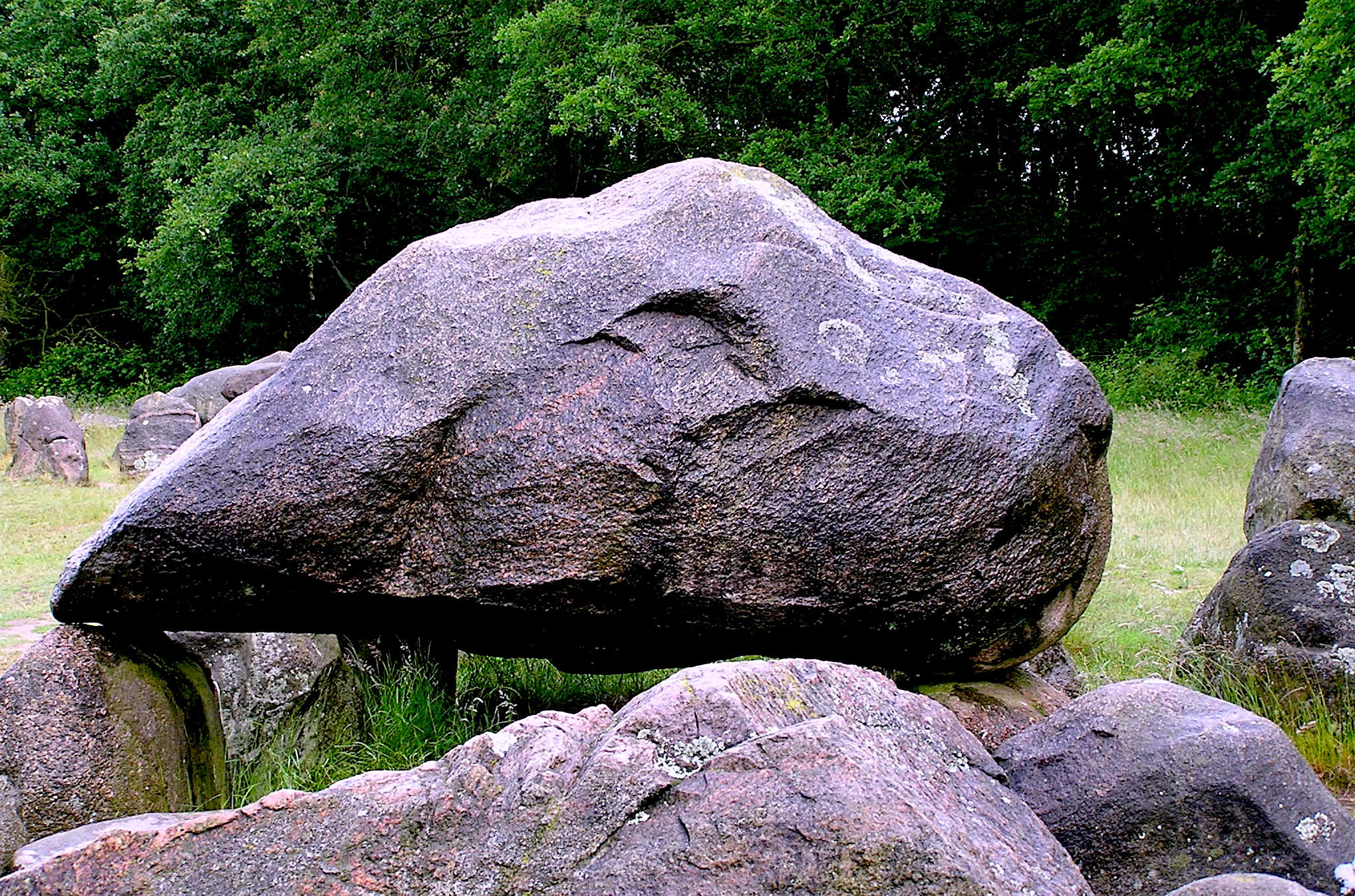 This is the last of the caps on the D19 Passage Tomb. From this angle it resembles the head of a wild cat.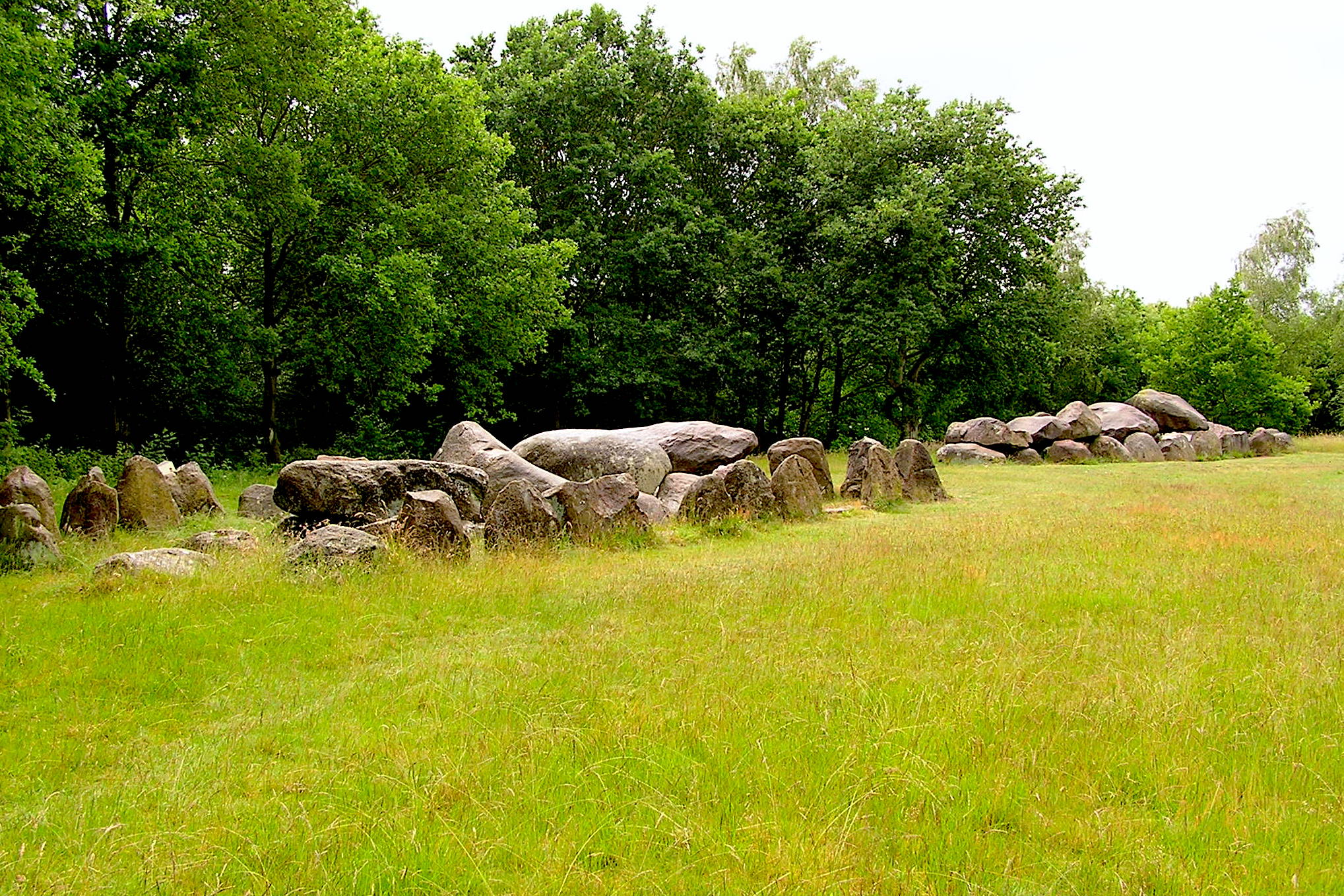 Hunebed D20 is the sister passage tomb to D19 and has 5 of its original 6 caps in situ. A major restoration happened in 1998 during which all the caps were placed on their support orthostats. Unlike D19 this passage grave is circled by 21 kerbs, 6 of which are missing and replaced by concrete markers. There is also a prominent entrance portal, which is oriented 210 degrees SW.