Groß Berßen 7 Passage Tomb, near Hüven, Niedersachsen, Germany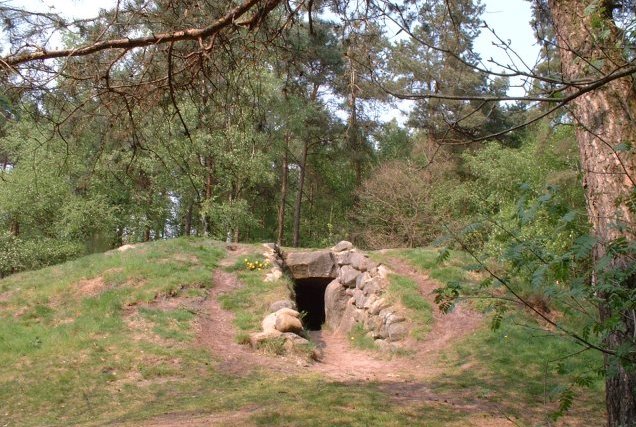 This passage tomb is one of a set of 8 found on the road from Groß Berßen to Hüven, in Niedersachsen, Germany. 52 N 46′ 53″, 7 E 31′ 1.27″. 110 feet elevation.
North of the road, across from the easternmost, better preserved passage tomb, a path leads into the forest to the "King's Grave" (Groß Berßen 8). From here a path branches off after a few meters to the northeast to this reconstructed passage tomb, named Groß Berßen Passage Tomb 7.
The site was first mentioned in 1825, when only 3 large capstones were visible in a small hill. By 1925, 28 stones were visible in a 4 meter high, 24 meter long and 20 meter wide hill. During a 1955 excavation, archaeologists found fragments of 330 clay vessels from the Funnel Beaker Culture, 22 flint arrowheads, other stone tools and a copper disk. The burial chamber was reconstructed 3 years later. Restorers fastened together a capstone that had been blown into two pieces with iron clips. Two of the five original capstones were in pieces. A mound was constructed over the stones.  The caps are supported by 14 orthostats. The passage appears oriented to the Southeast, possibly sunrise on Winter Solstice.
Thanks to Stone Pages DE for the above photo.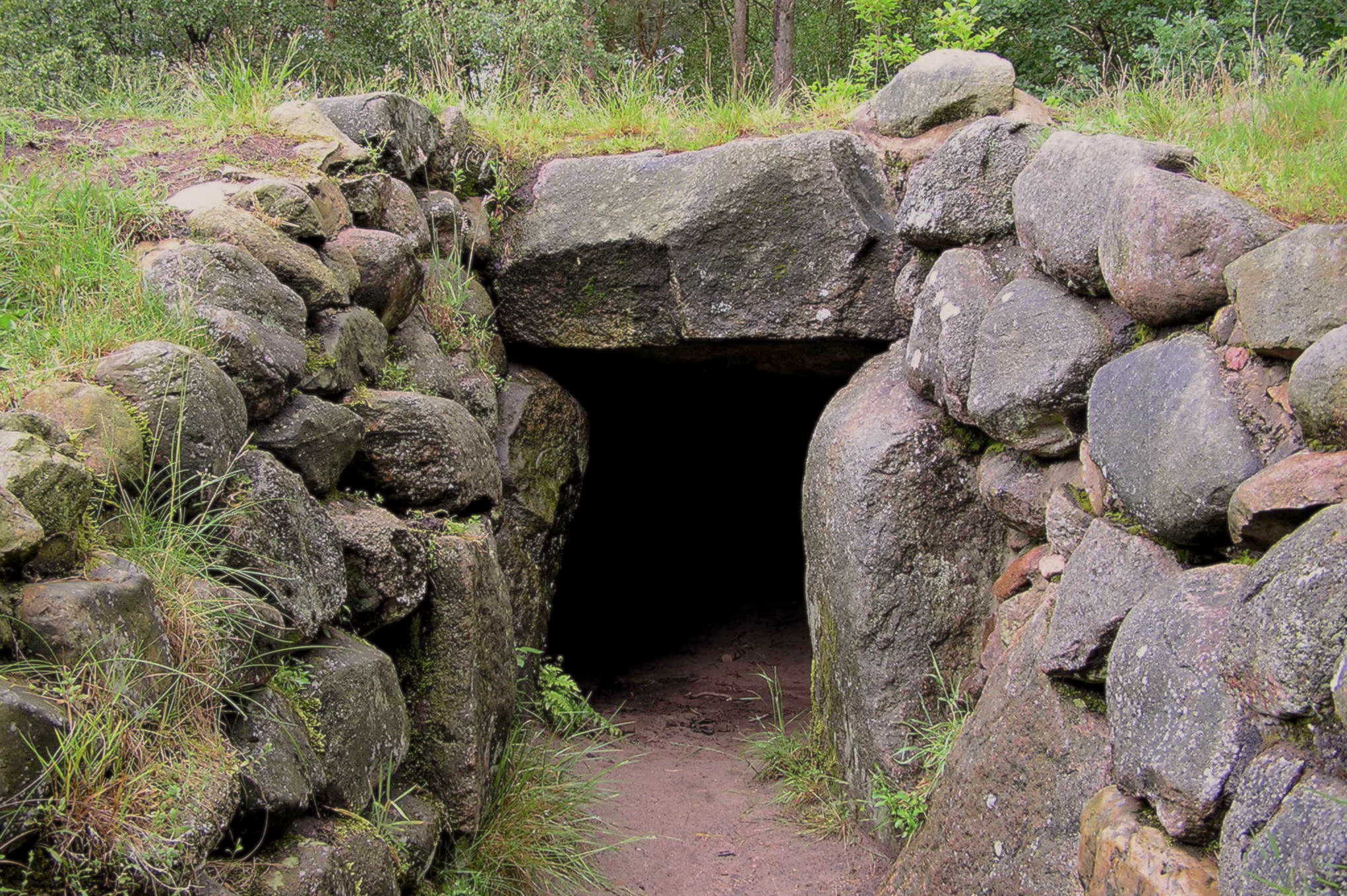 For photos of the interior see: https://www.themodernantiquarian.com/site/16821/gro_beren_7.html