Hüven-Nord Steingrab (Passage Grave), Niedersachsen, Germany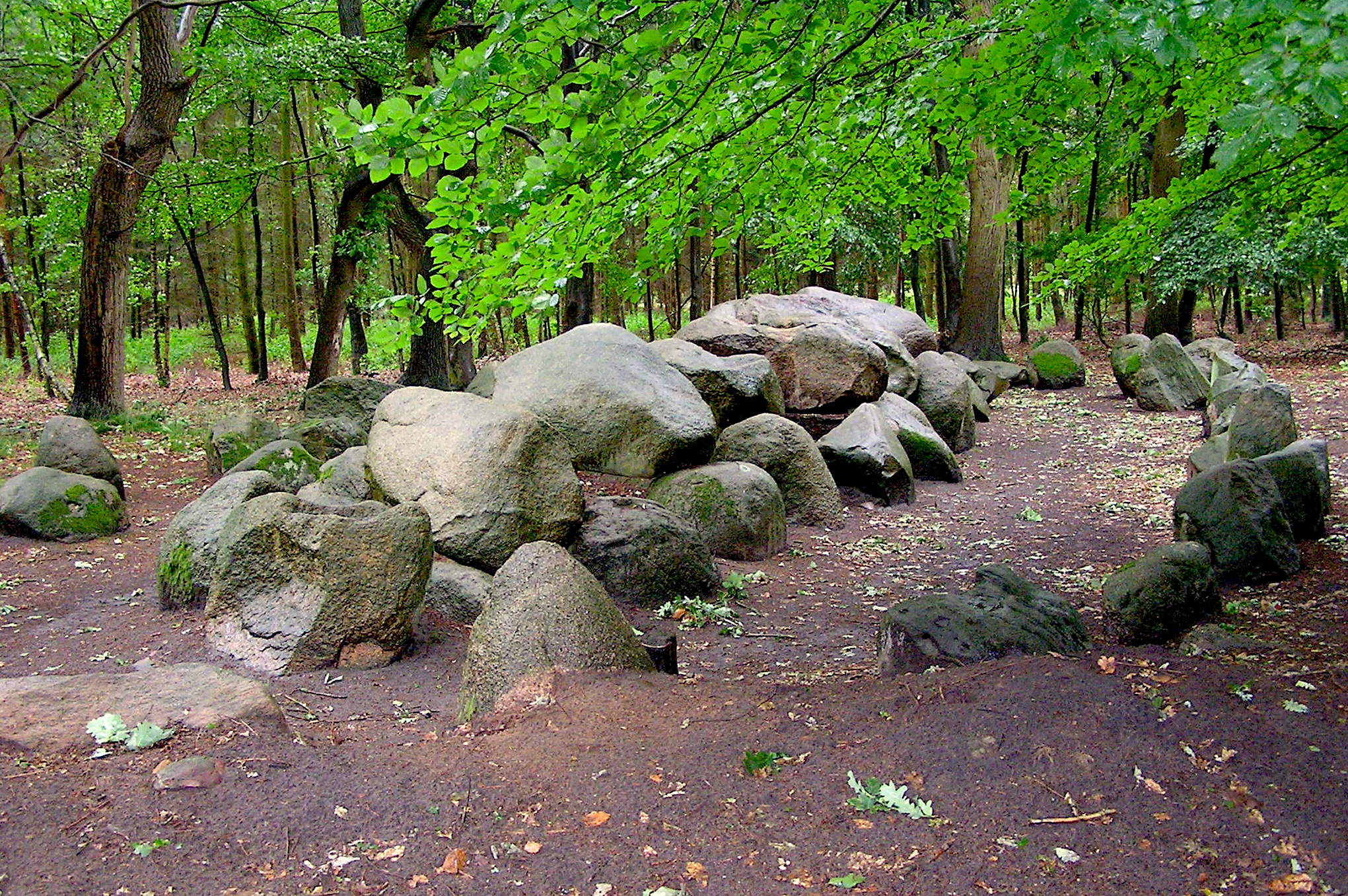 One of the better preserved passage graves in Emsland, located just outside Hüven on the L65 to Sögel. There will be a single house on the right, just where the forest begins. A small parking place is available, after which you will walk on a signposted forest track 150m to the site. 81 Feet of Elevation. 52 N 47′ 40″, 7 E 33′ 22″
The oval enclosure surrounding the passage grave measures 22 x 10 m and appears mostly intact. The chamber itself is 15 m long. 25 orthostats lie in situ and 8 of the original 11 caps are in their original place.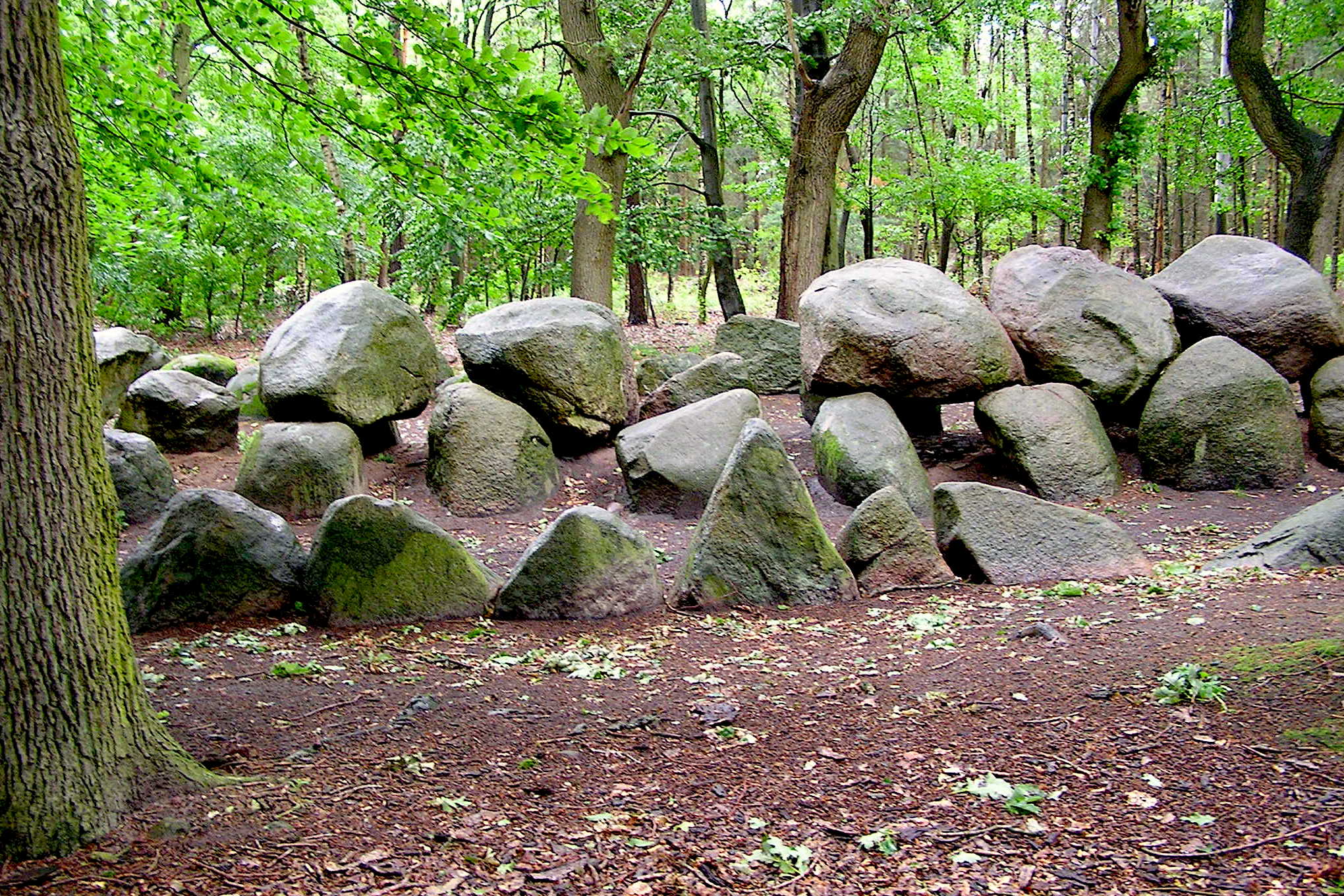 Emsland has 52 passage graves still standing out of an estimated 100 or so.
This is a diagram of the original ground plan and the 1926 reconstruction of the site. Courtesy of Sprockhoff, Atlas der Megalithgräber Deutschlands.