Lubbensteine Passage Grave South, near Helmstedt, Niedersachsen, Germany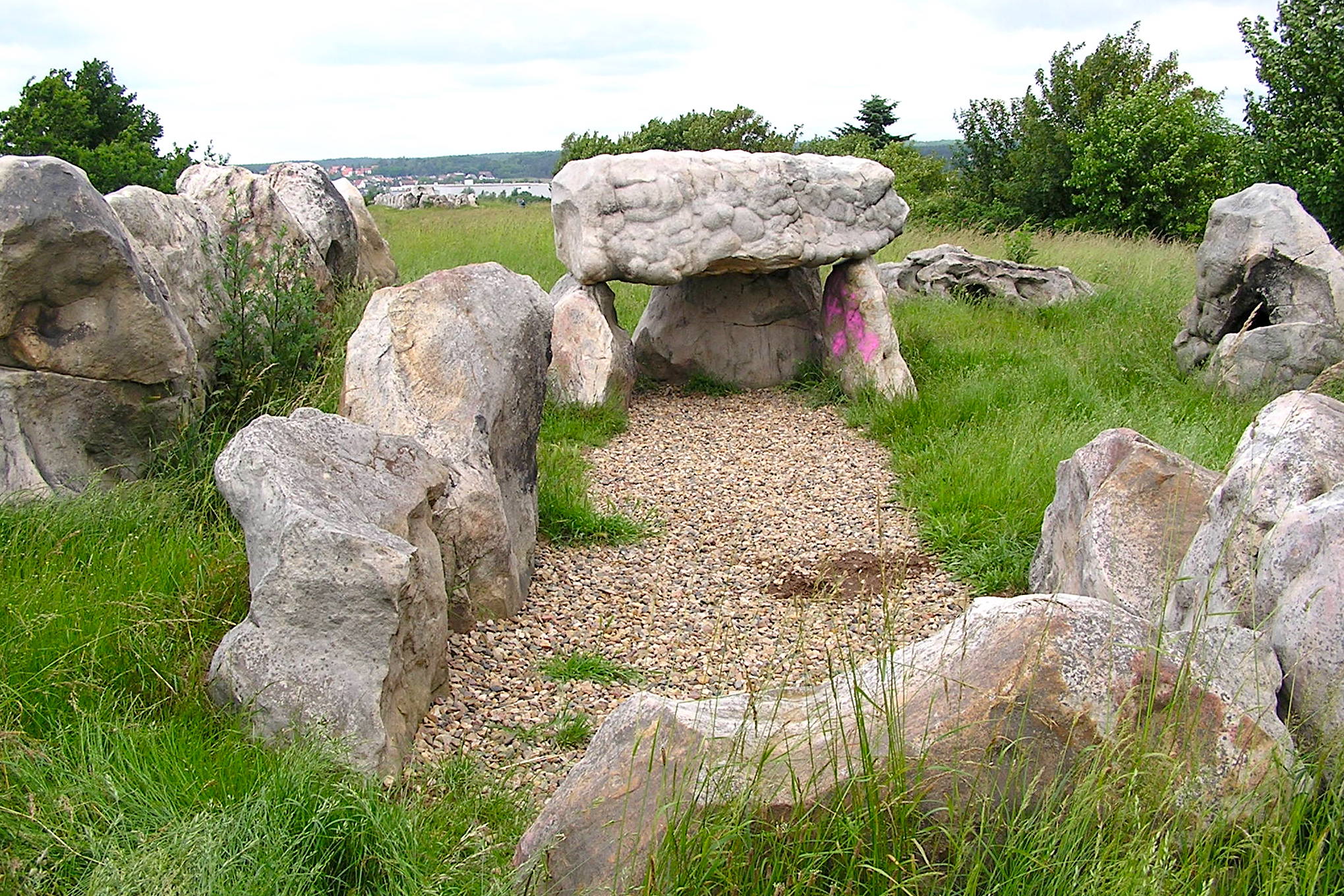 Two passage graves are found on Federal Highway 1 just west of Helmstedt, a short distance from an elevated plateau with a parking lot. Elevation is 406 feet. 52 N 13.776″, 10 E 59.225′. Both the North and South graves are set on a promontory with great vistas in all directions. Both North and South graves were partially restored in 1936 and 2001. The stones are an unusual local lignite–quartzite with bubbles and holes on the capstone and support orthostats. The whitish stones shimmer in the sun. The South grave appears to be oriented about 200 SW, possibly sunset on winter solstice.
The Lübbensteine ​​are at the southernmost end of the region of large passage graves from the Neolithic Period in Northern Germany.
The site was protected thanks to scholars from Helmstedt University (closed in 1810). The professors encouraged early field studies and fought to save the stones from being destroyed and used for various construction projects. The first archaeological excavation of the site occurred around 1700. No bones were found in the burial chambers in 1936, and it appears that most finds were removed during the ca. 1700 excavations.
The North complex was able to be reconstructed with 41 of the original 46 stones in situ. The dimensions of this North grave are 7 m long by 1.8 meter wide. There are 12 support orthostats and five capstones. It is thought that the original rectangular enclosure consisted of 26 kerb stones. At the time of the 1936 excavation, more than half of the stones were missing from the South grave. Only 7 of the 20 stones found could be used in the grave's reconstruction. The South structure likely imitated the North grave in most of its original dimensions. A settlement site linked to this complex has left traces about 700 m away on what is now a silted-up lake.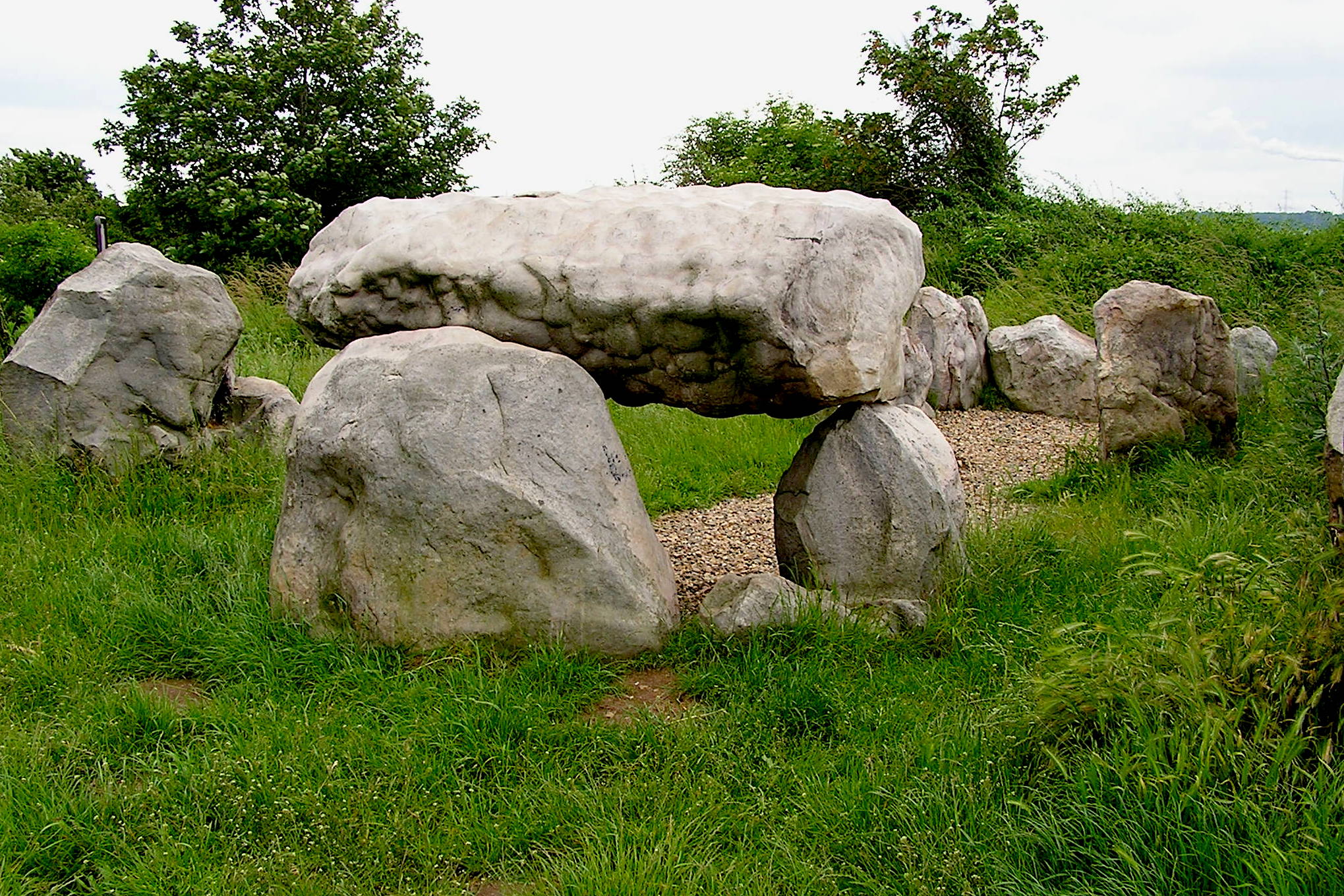 This view looks to the south.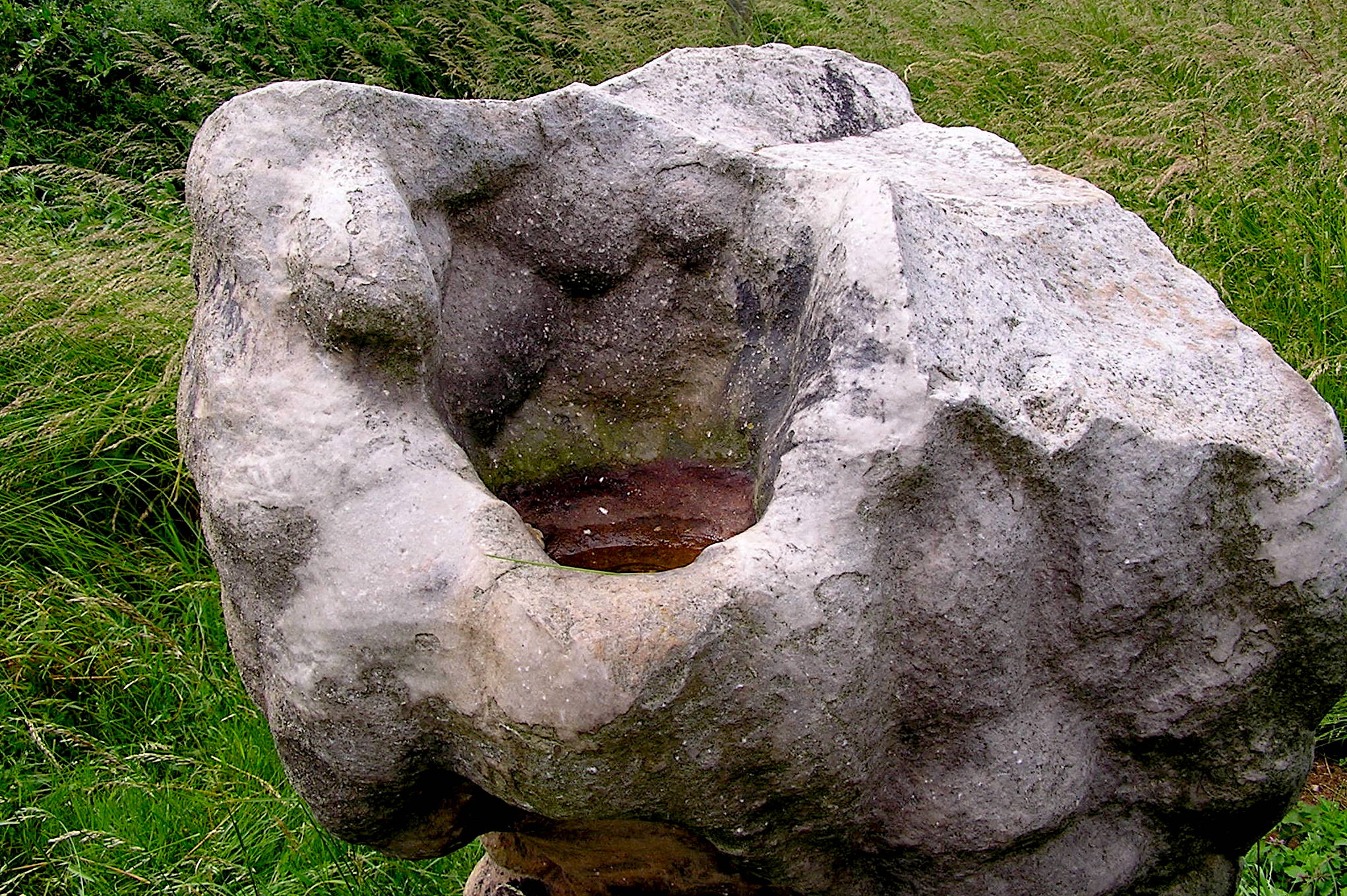 This stone in the North site has a natural basin in it that might have been used for libations.