Neble Jordehøj Jættestue (Passage Tomb), Møn, Denmark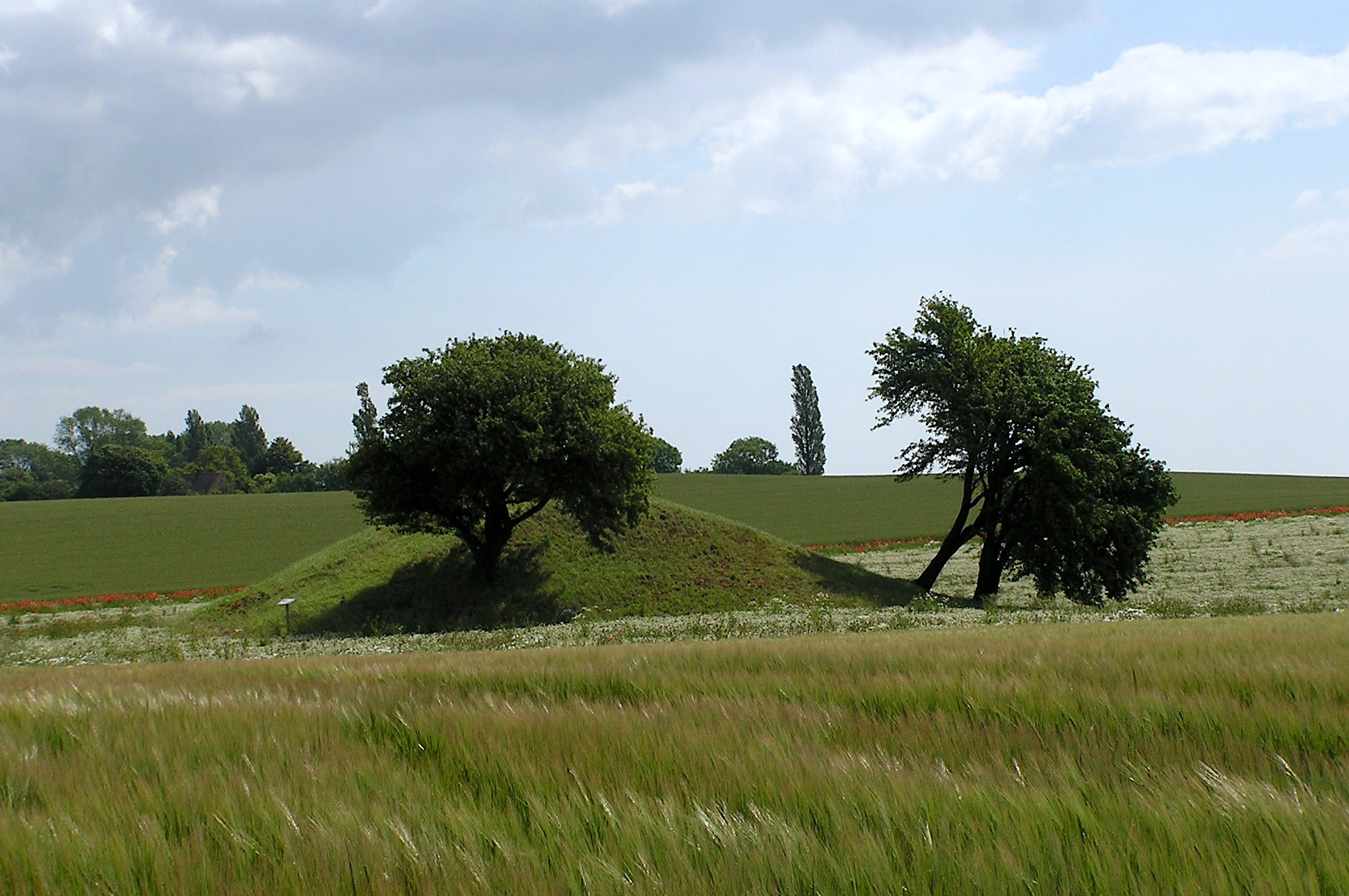 This passage tomb is one of many on Møn, a smaller island in Sjaelland. It has been dated to 3200 B.C.E. It sits at 22 feet of elevation, 54 N 58′, 12 E 14.93′. A local amateur archaeologist named Gustav Hage surveyed the site for the first time in 1830 and was instrumental in subsequent efforts to preserve it. By 1836 an official excavation took place, which found 3 skulls, 6 burials, amber beads, stone tools, and clay pots. Since that time local farmers have protected the site for a small stipend. In 1988 a restoration repaired one of the orthostats.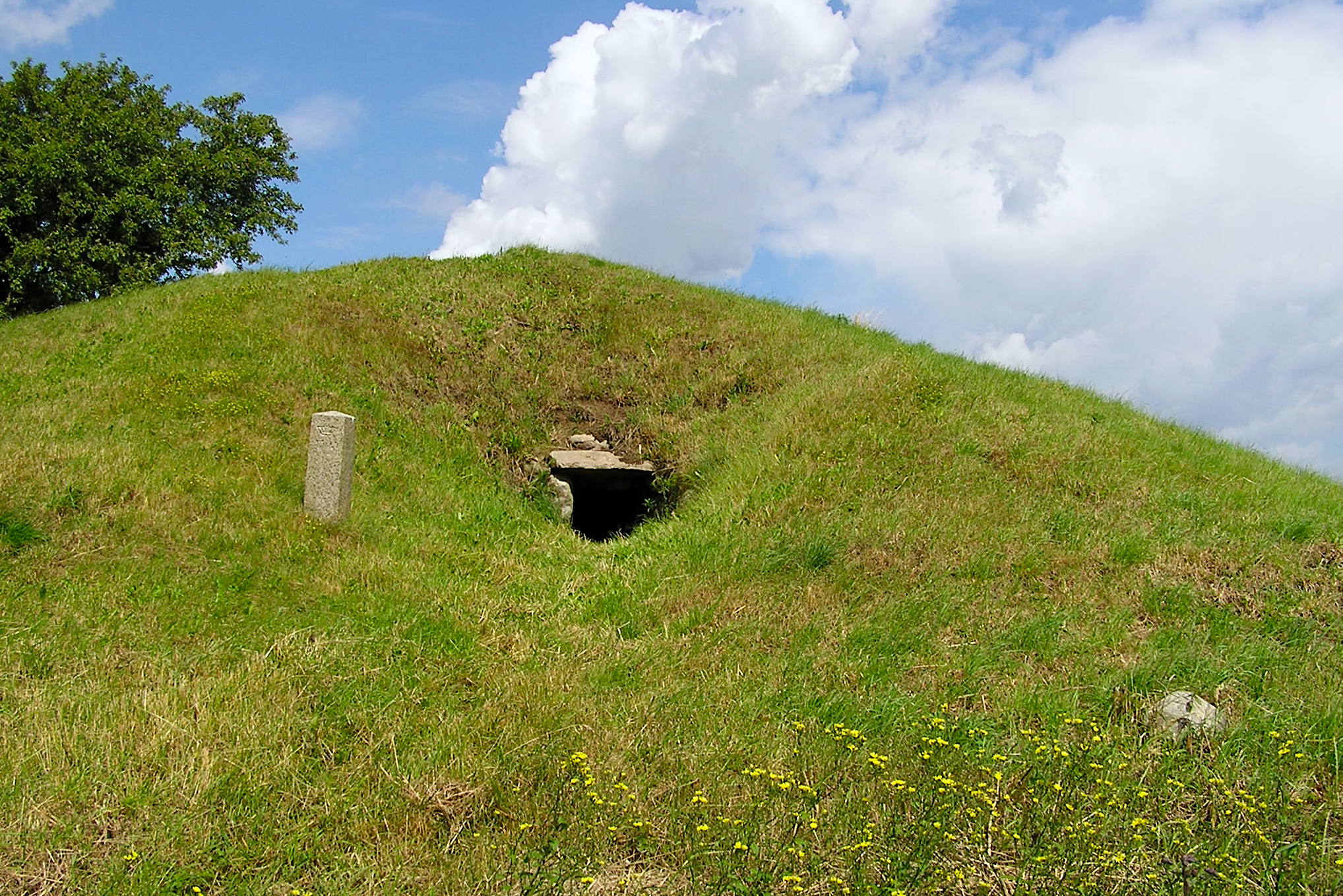 The mound is orientated to approximately 140 degrees southeast, near sunrise on Winter Solstice. A royal marker is visible to the left of the entrance.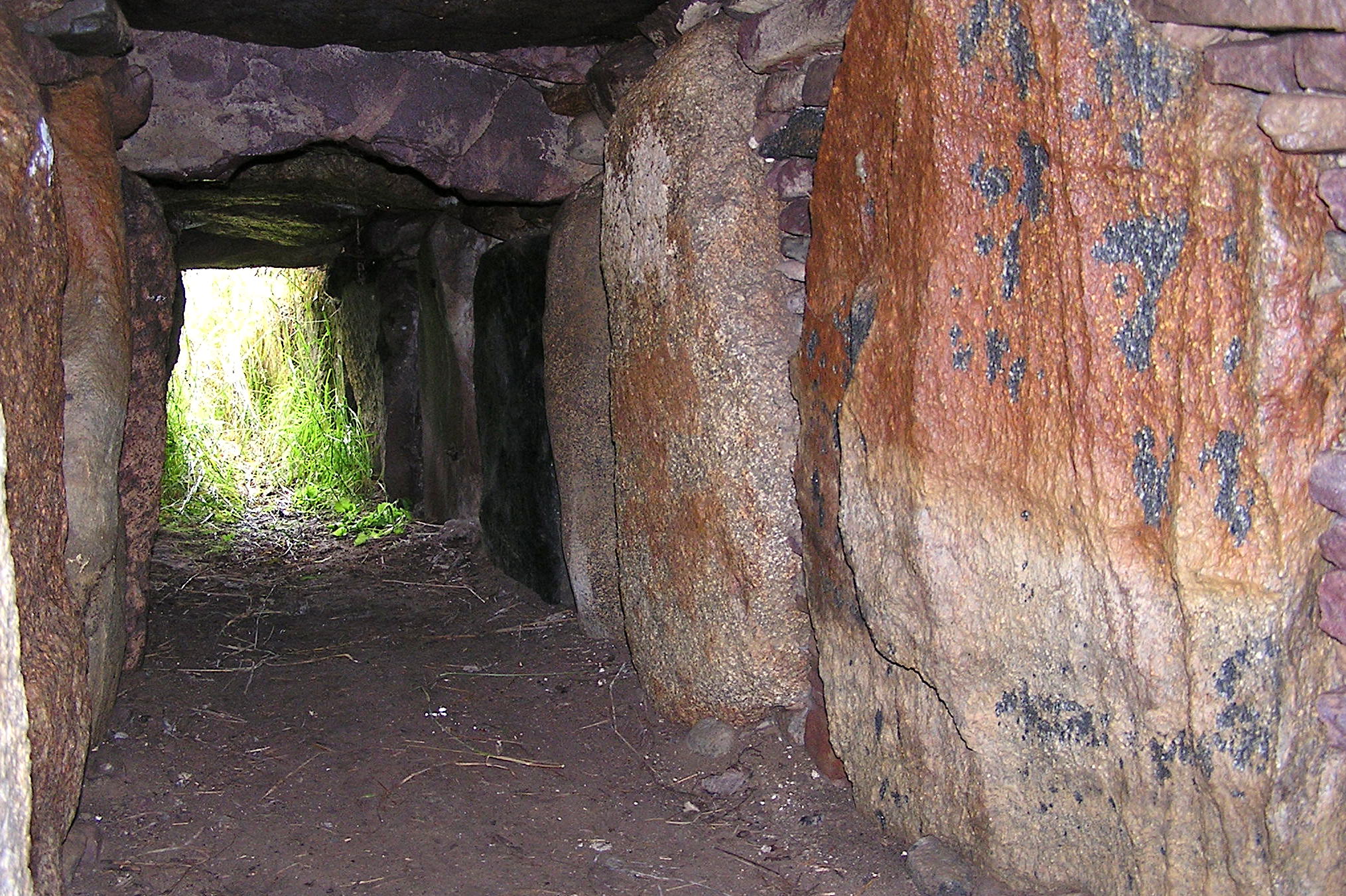 There appears to be cup marks on the fourth orthostat on the left side of the passage.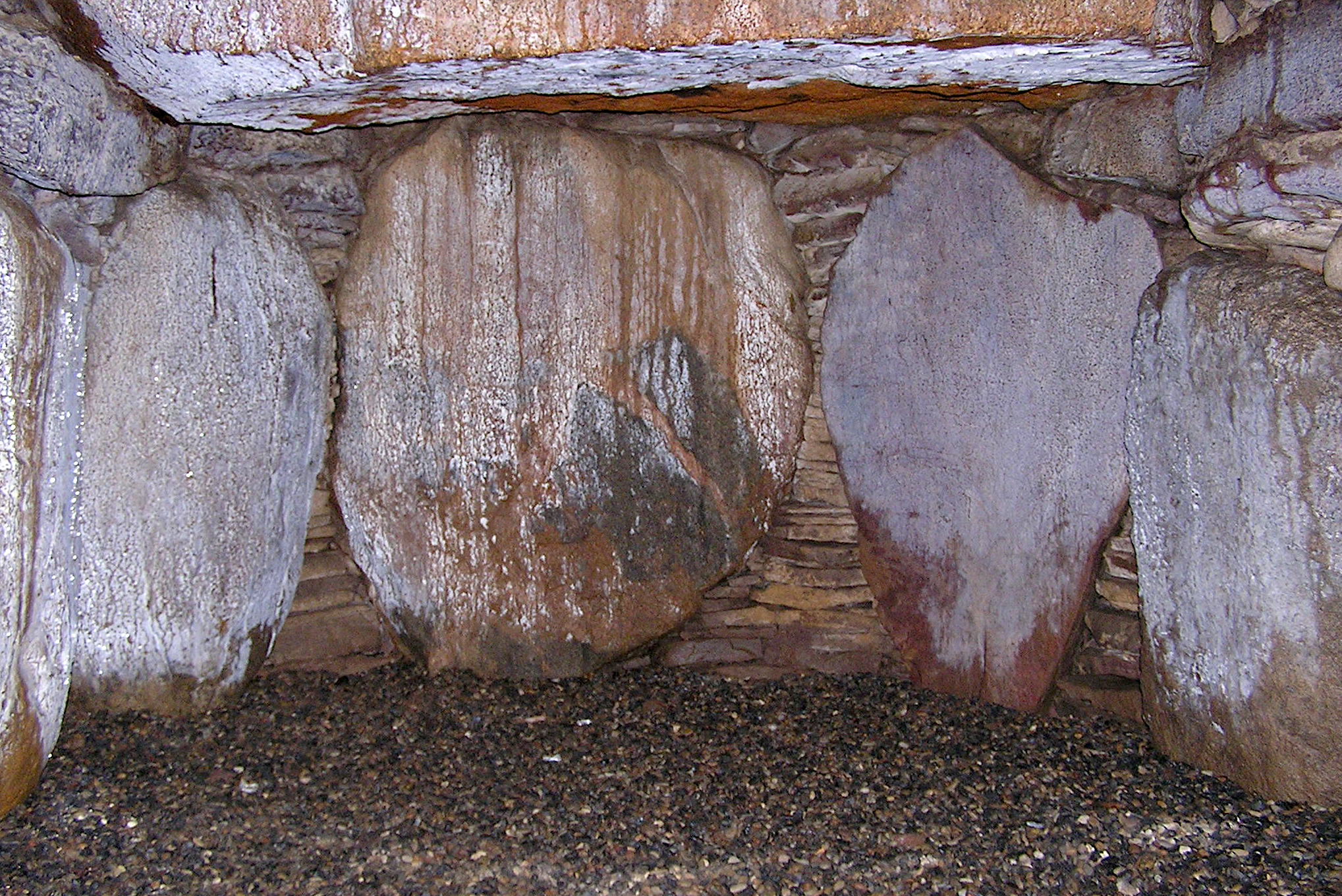 The inner chamber is 10m x 2.3 m x 1.7m.
[previous] [next]