Schimeres Hunebed (Passage Grave), near Emmen, Drenthe Province, Netherlands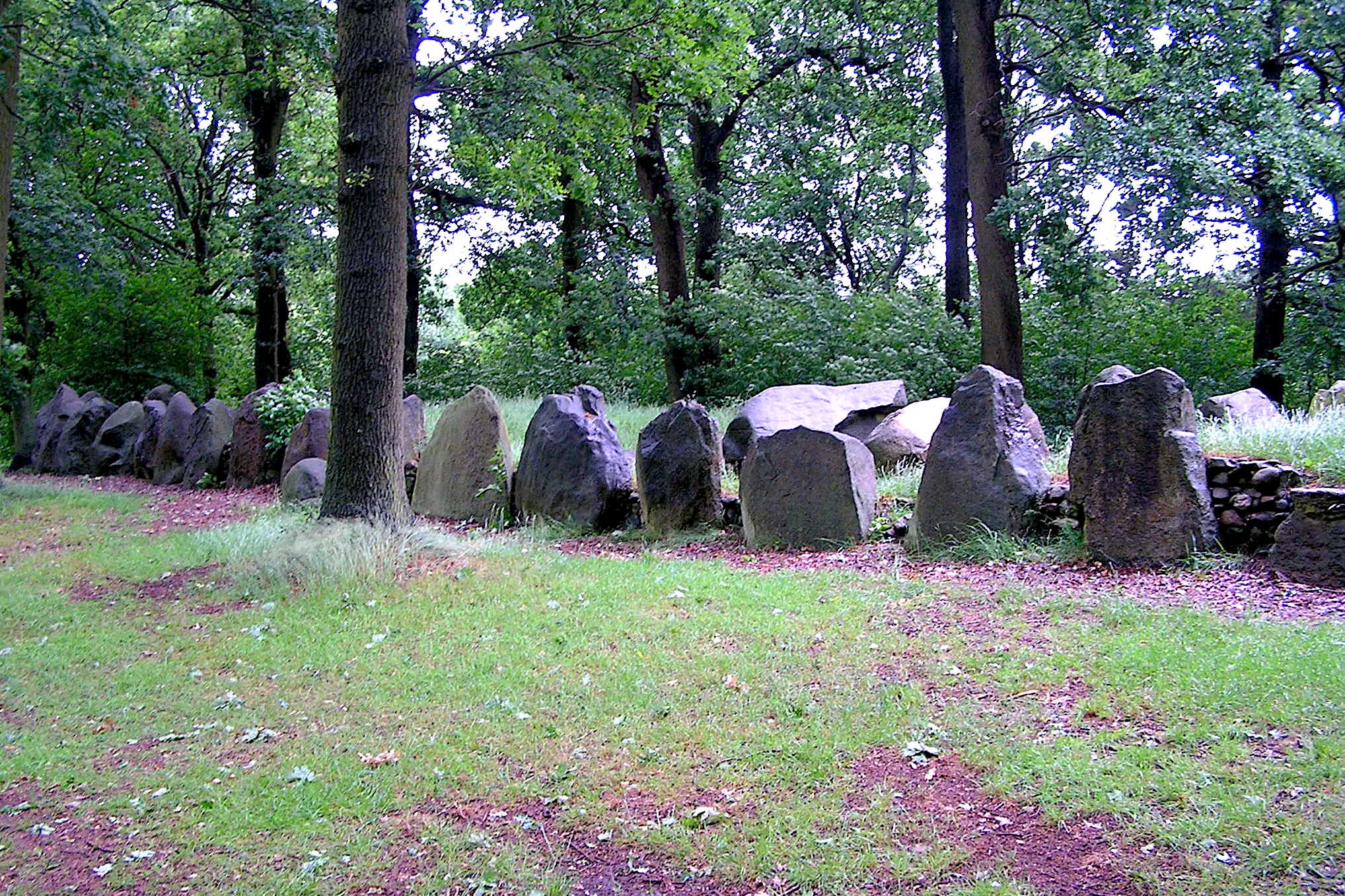 This well reconstructed site is the only long passage grave of its type in Holland. It dates to ca. 3000 B.C.E. Similar long passage graves are found in Denmark and nearby in Germany near Wildeshausen. The hunebed is 40.3 m long and 6.8 m wide and sits at 52 N 47.602′ and 6 E 53.235′. The site is at 91 feet of elevation. There are two dolmens inside the 53 orthostats that form the ellipse-shaped exterior. The dolmens have restored cap stones with 1 entrance facing east and 1 205 degrees SW, possibly sunset on Winter Solstice. The dolmen at the north end had 3 original cap stones and 3 support orthostats. The one at the south end had 5 original cap stones and 10 support orthostats.
An 1960 archaeological excavation undertaken by Albert van Giffen uncovered 3 pits for sacrifices, one inside the grave, and two outside.