Skegriedösen Passage Tomb, Trelleborg Municipality, Skåne , Sweden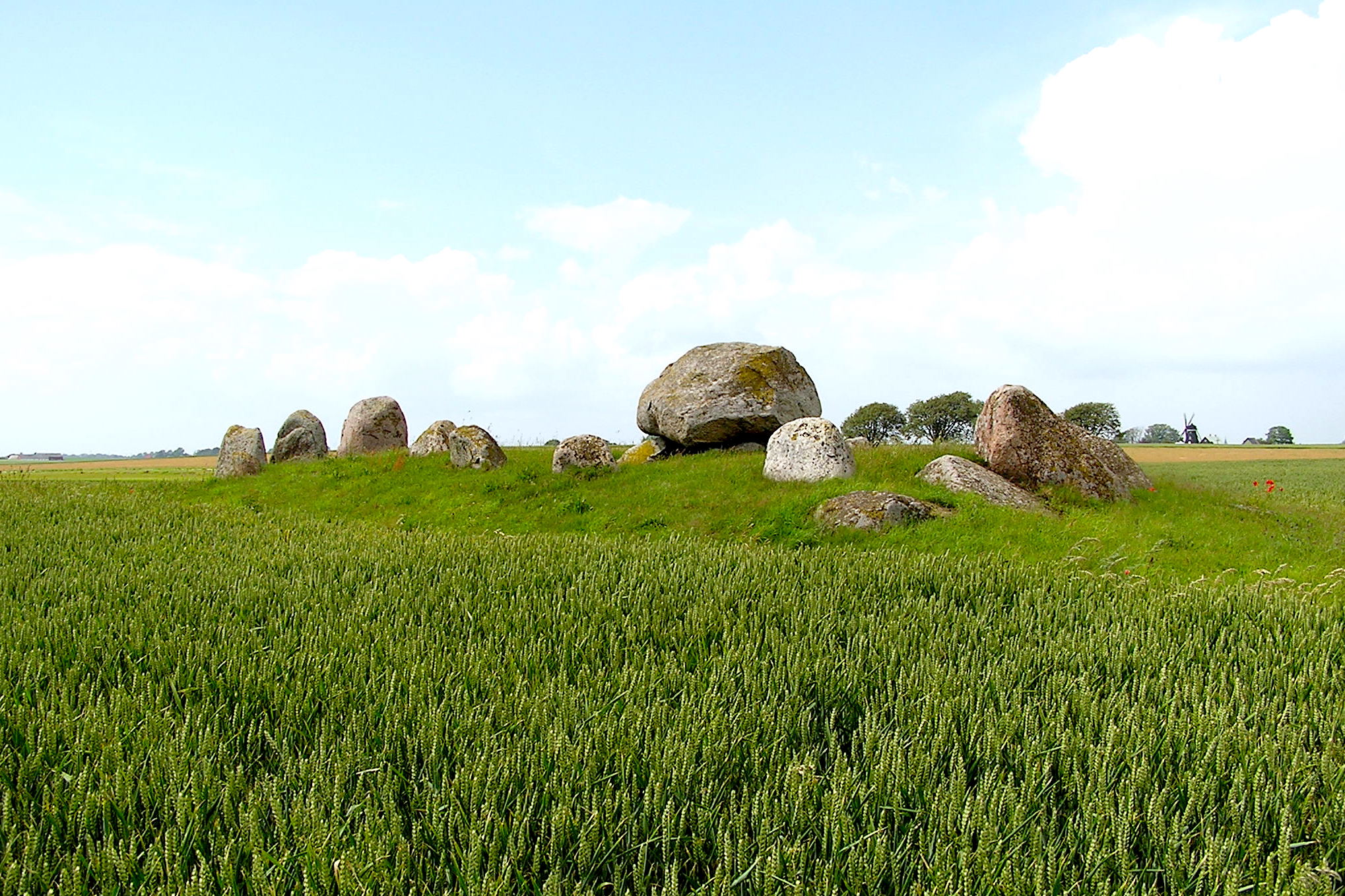 This passage burial dates to about about 3000 B.C.E. and is thought to be one of the oldest in Sweden. The layout is a cairn in the center with a large cap sitting on 4 support stones. The cairn lies within a rectangular stone circle consisting of 17 stones. These may have originally been kerbs around a long barrow-like mound. The structure sits on a hillock with a panoramic view all around, including of the church just across the road. The cairn's entrance faces 200 degrees southwest, possibly sunset on Winter Solstice. Elevation is 19 Feet. 55 N 24.24″, 13 E 03.88″.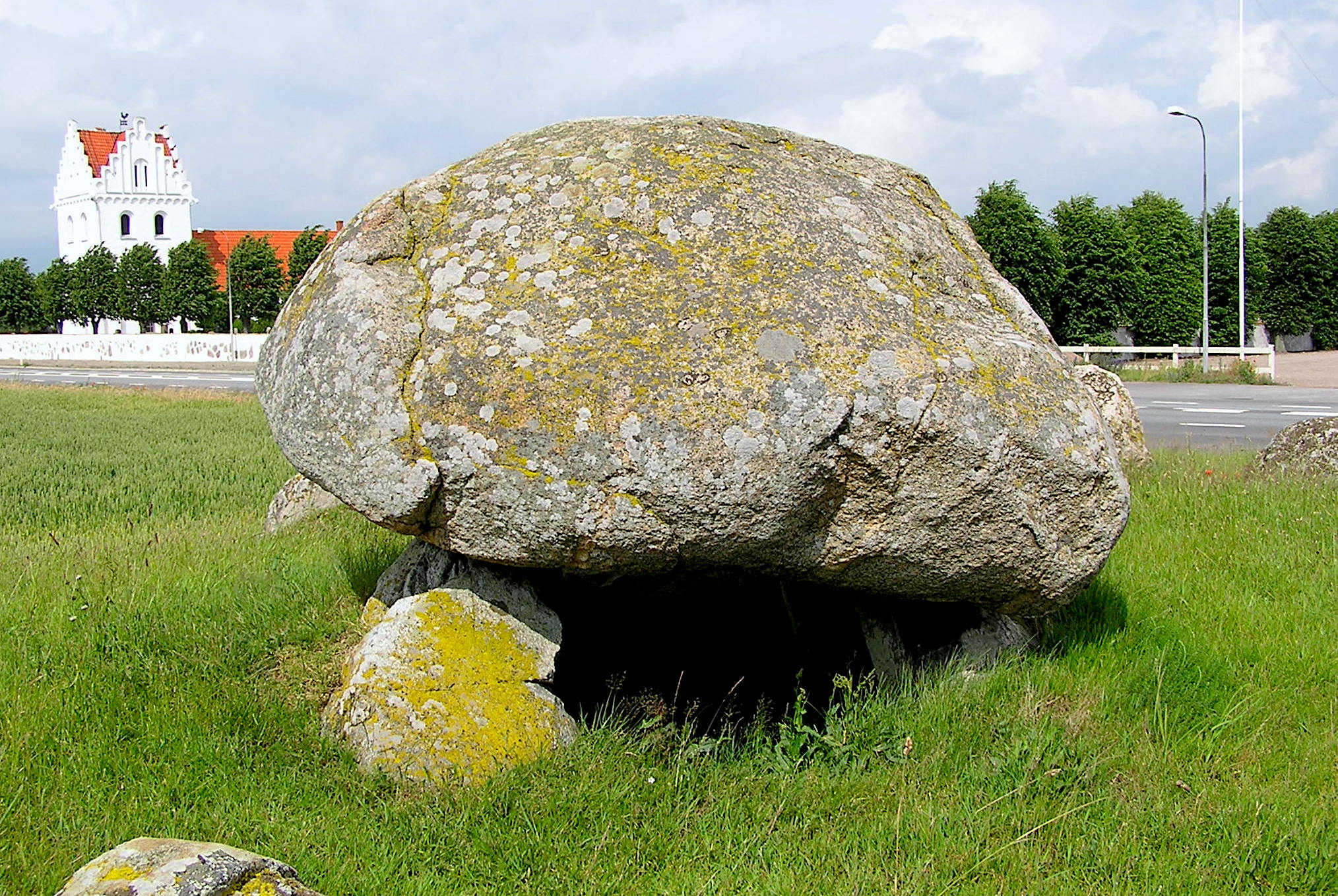 The site's massive cap stone, sitting on its supports. The village church is in the distance.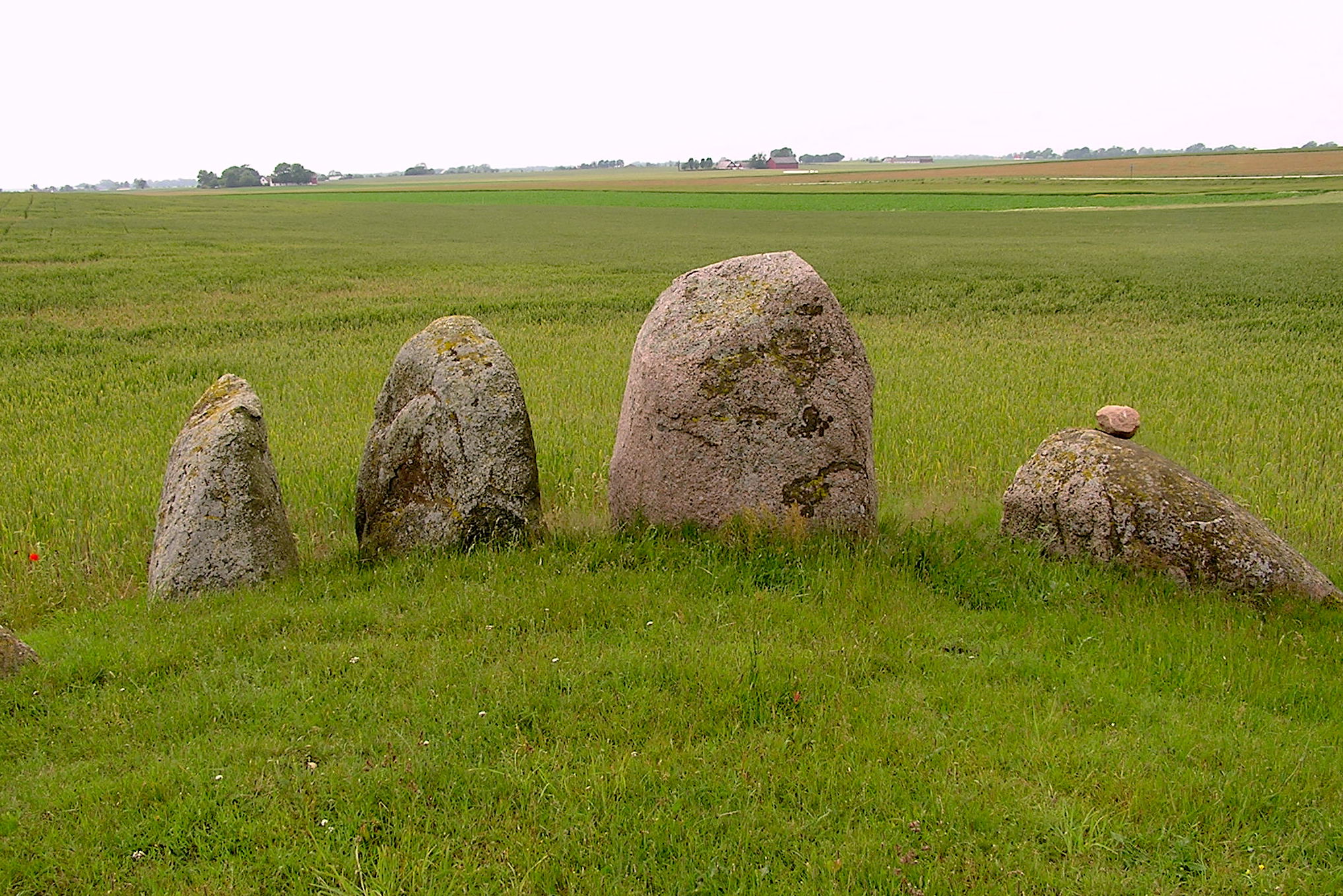 The kerbs at the southwest end of the elliptical circle.