Stöckheim Großdolmen, Altmark 41, Saxony-Anhalt, Germany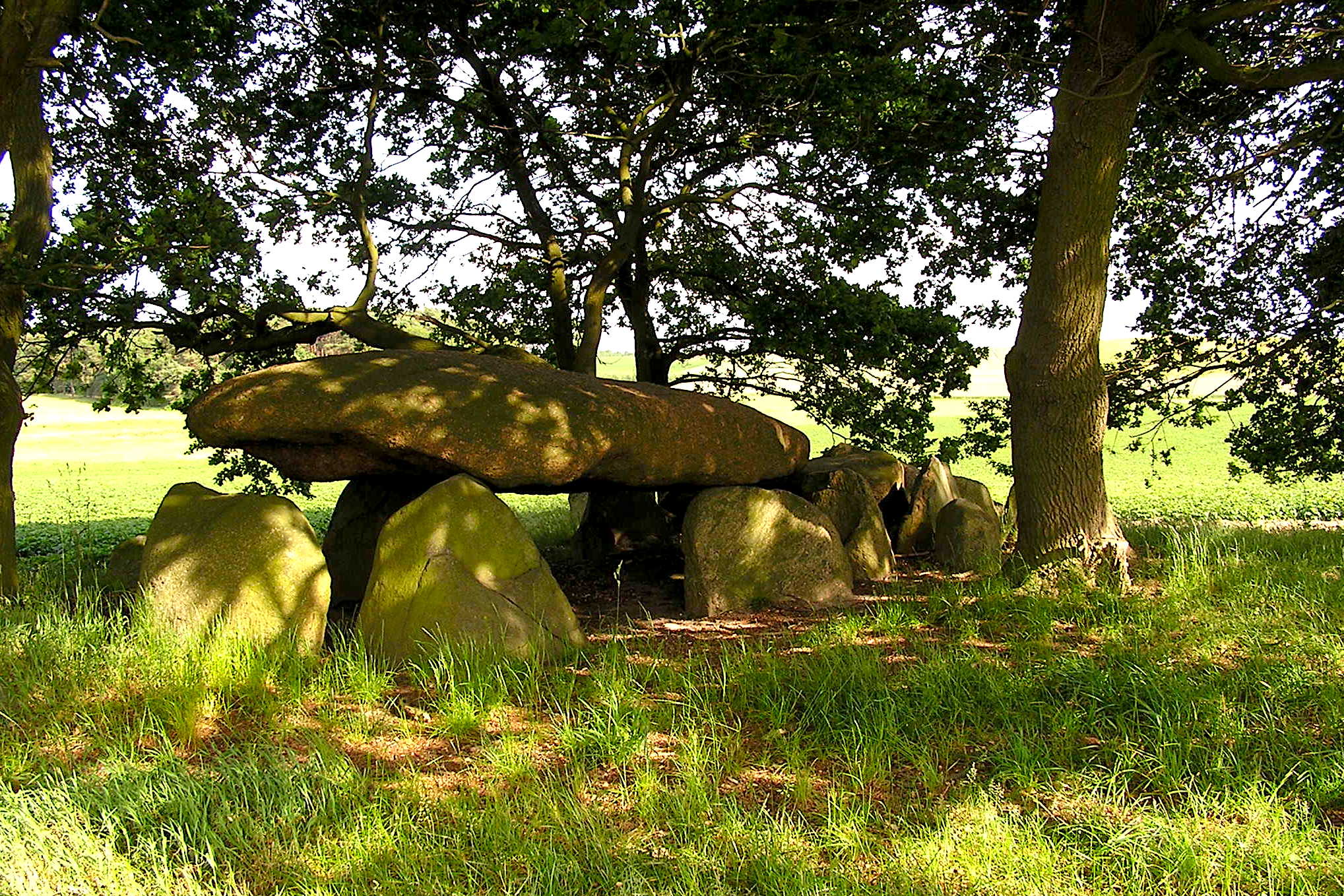 This passage grave is found near Stöckheim in the Altmark district of Salzwedel, Saxony-Anhalt. It sits in a grove just off the road from Stöckheim to Ludelsen. 52 N 42.276′, 10 E 59.561. 159 feet elevation. It is located on a flat knoll with a good view to the south, southeast, and southwest. The grave originally featured 4 capstones (only 1 of which, the north one, is still standing) and 16 support orthostats. 2 of these supports are now missing. The remaining cap is a beautiful red granite the is 4.5 m long and 2.9 m wide and is estimated to weigh about 22 tons. The cap's southwest end has a deep groove that locals call the blood groove. Over 80 cupstones are carved into the cap. The grave is oriented exactly North-South. The trapezoidal floor plan of the passage chamber measures 9.2 m by 1.8 and 2.2 m. a corridor consisting of two small orthostats and a capstone led to the chamber.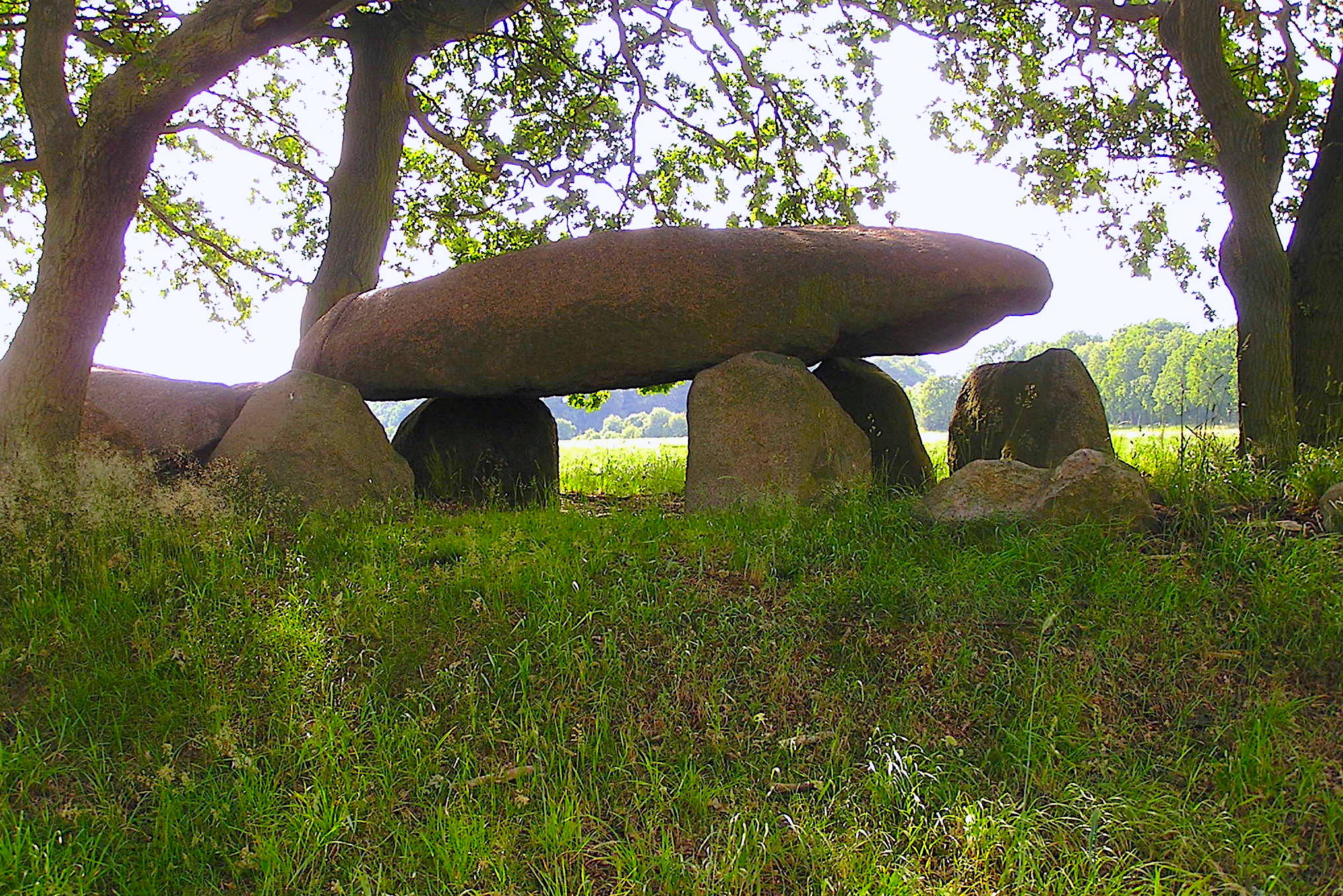 Descriptions of the site first appeared in 1843 (Danneil) and 1883 (Dietrichs and Parisius). Today the Young Archaeologists of the Altmark association and the State Office for Monument Preservation and Archaeology Saxony-Anhalt clean and protect the site. The megalithic complex near Ludelsen is located 1.8 km to the west-southwest.
Local lore claims the site is the tomb of the biblical Goliath, who retreated there in disgrace after his defeat by the young David. It is believed that the giant rises from his grave every New Year's Eve and carves 3 more cupstones on the cap, each the size of the wound inflicted by David. Another local legend imagines dwarfs that lie in wait within the chamber and kidnap youths.