Snarringedösen, Skegrie, Skåne, Sweden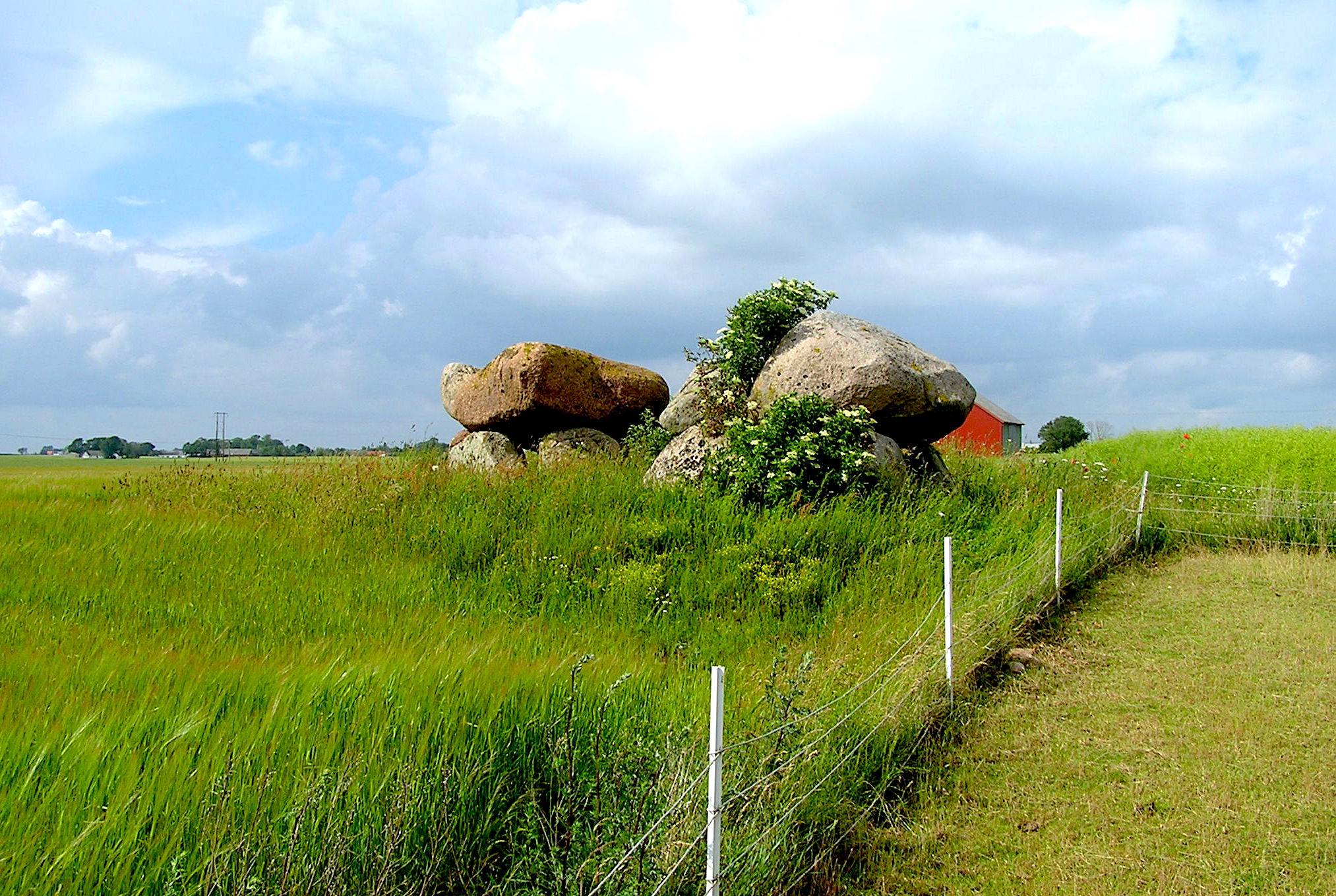 Snarringedösen dolmen site lies 800 m northeast of Skegrie village in Skåne, Sweden. Each of the dolmens originally had its own entry passage. Archaeologist Christopher Tilley of University College London sees these dolmens as a transitional stage between a dolmen and a fully elaborated passage grave. Skeletal remains, in addition to pot sherds and an axe allowed for dating between 3500 and 2700 B.C.E.    The two dolmens sit on a small mound.  The site is accessed via a farmyard and is on the road to Ost Varring. It sits at 37 feet of elevation. The kerbs are nicely worked and tapered. 55N 24.595″, 13E05.65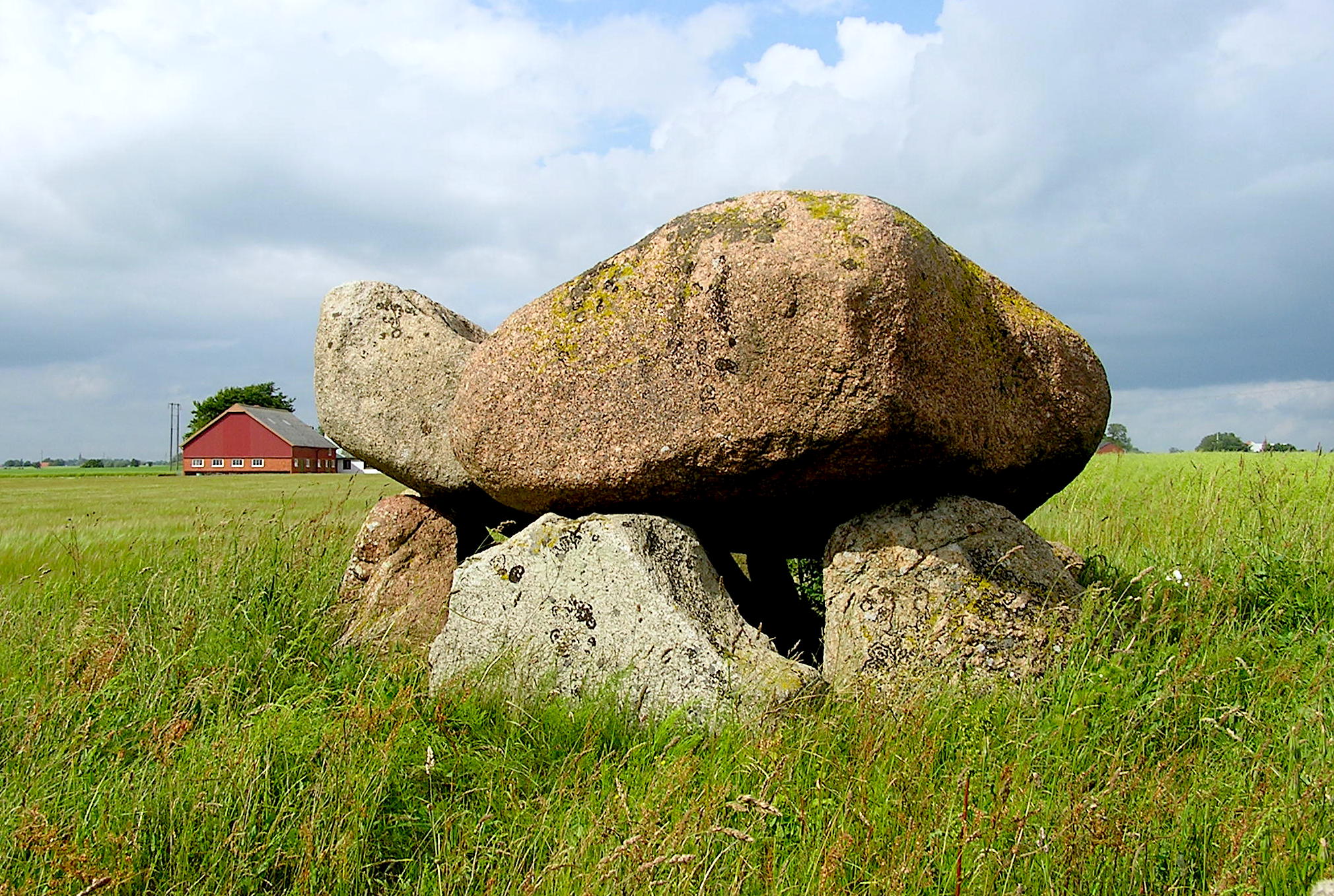 The south dolmen measures 2 m by 2 m by 1.5 m high. It faces 110 degrees E.  The chamber provided bone fragments, an amber bead, flint blades, a slate grinding stone, pot sherds and a Middle Neolithic pot, all of which are currently in the Statens Historiska Museum in Stockholm.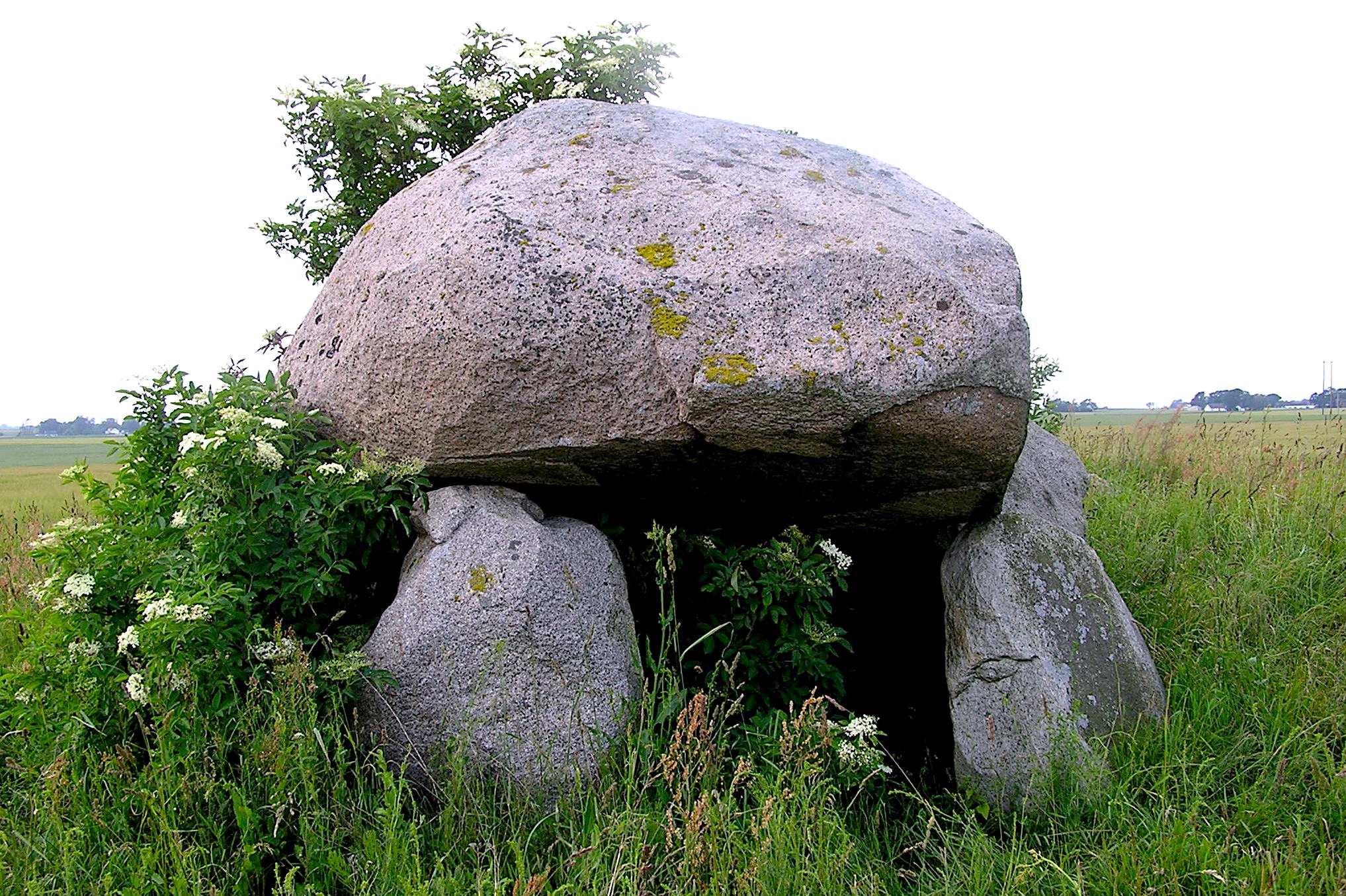 The north dolmen measures 3 m by 2.2 m by 1.7 m high. The entry chamber faces 50 degrees NE.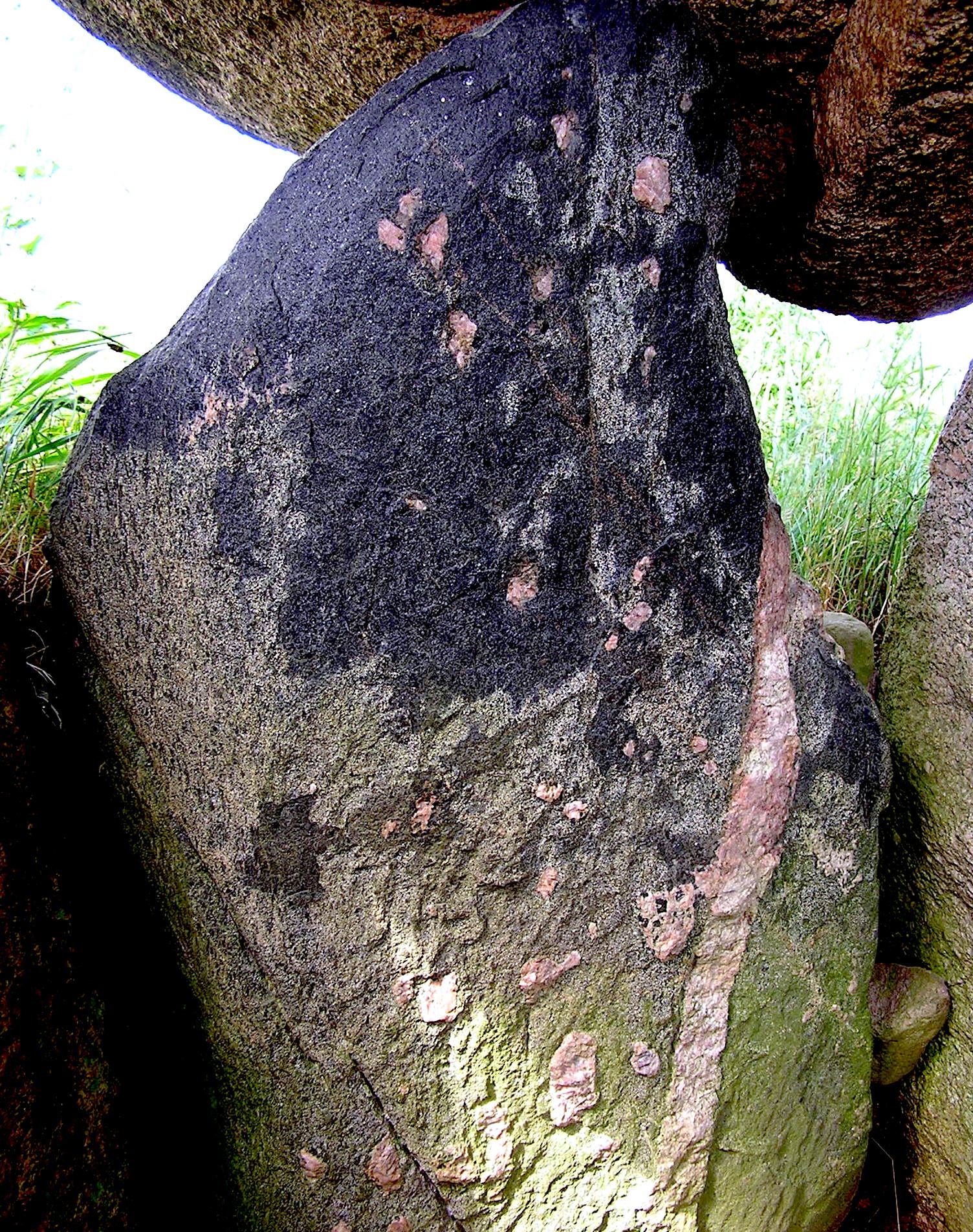 This orthostat or support stone has beautiful red granite marbling and highlights.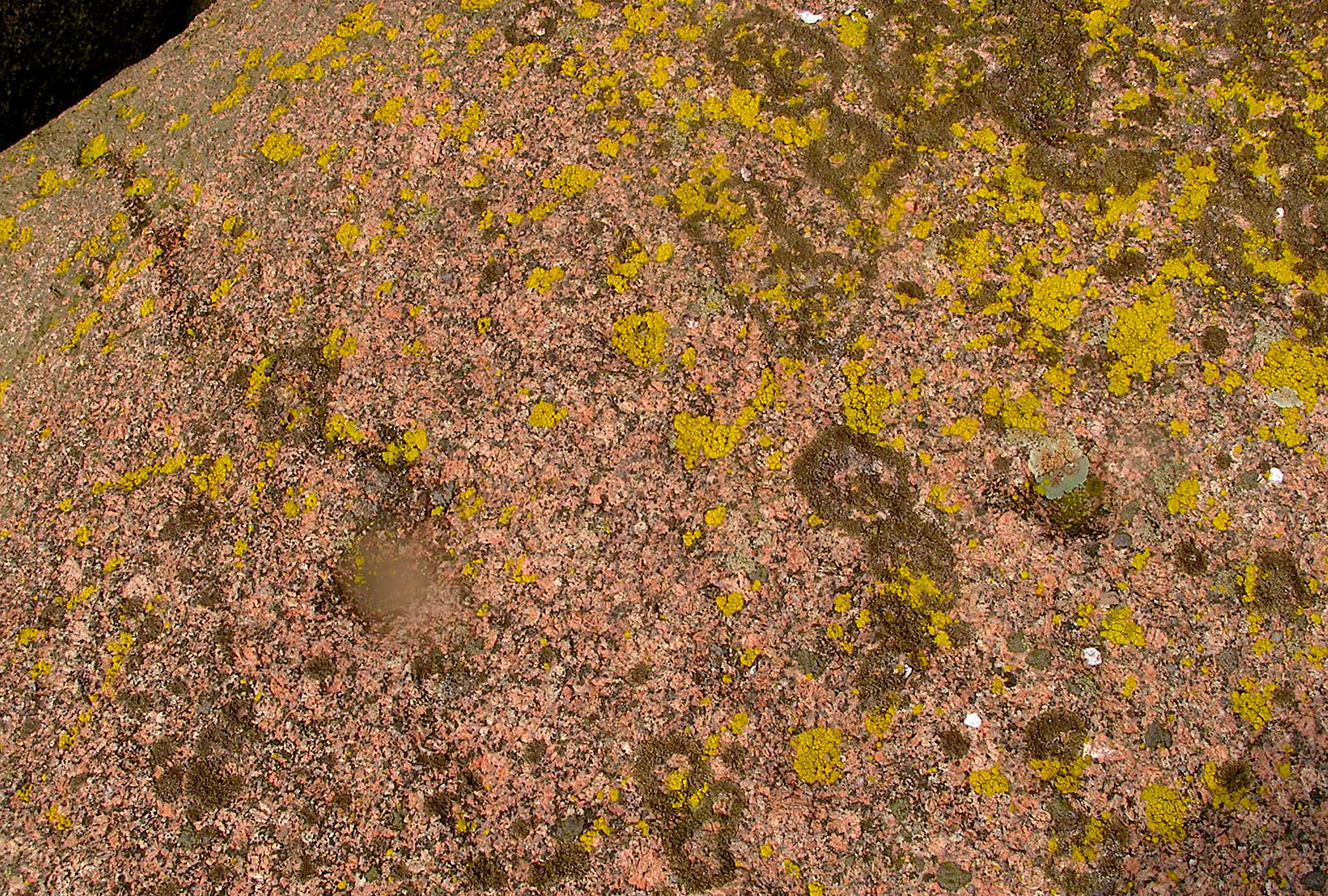 The dolmen caps are of interest because of the hundreds of cup marks inscribed into them. These Bronze Age carvings may indicate a fertility function or a cult of the dead. In local folklore they are called river mills because of the belief that elves ground their grains in the small cups.
[previous] [next]