Trollasten Dös (Dolmen), Stora Köpinge, near Ystad, Skåne, Sweden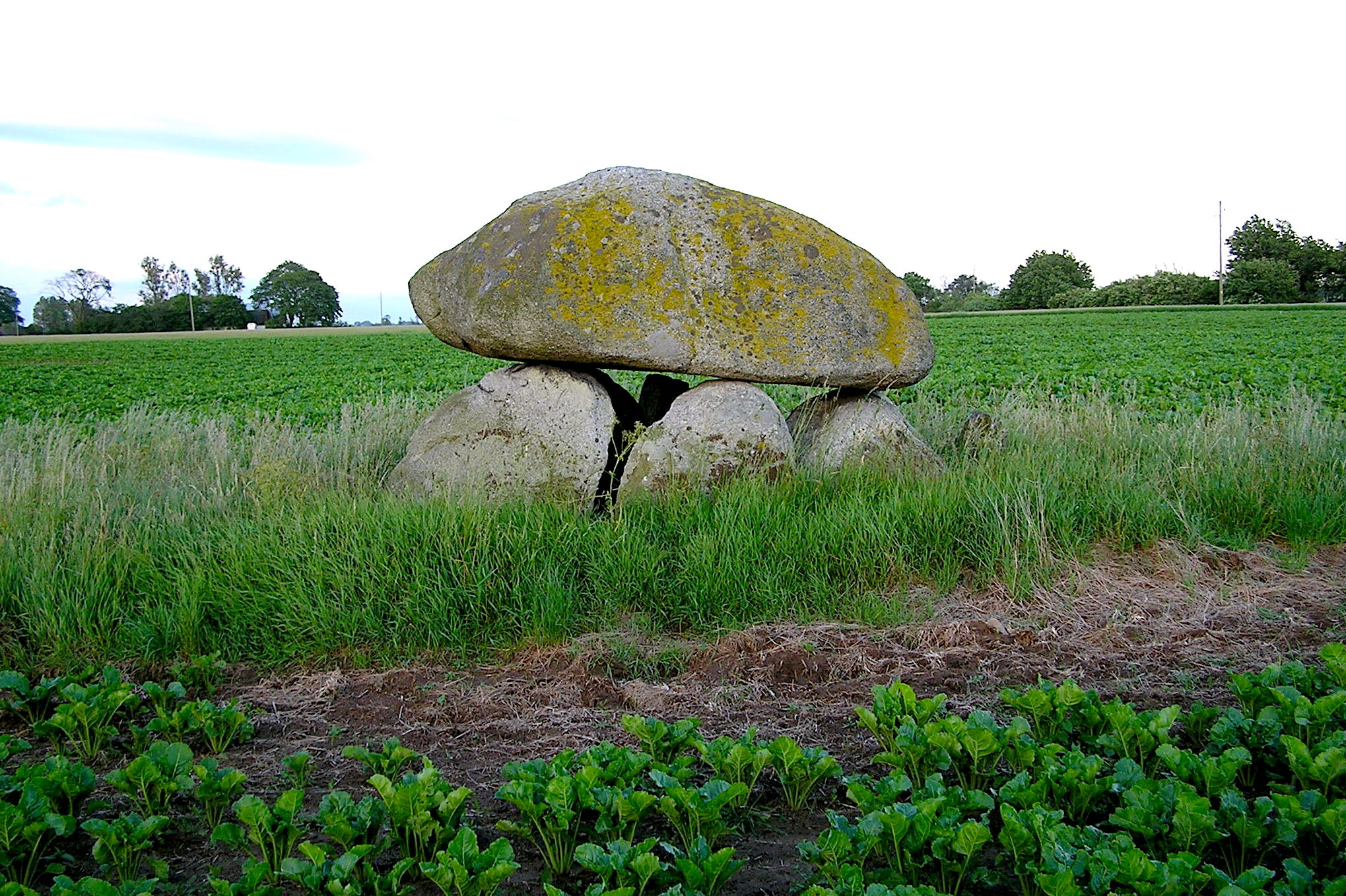 This dolmen site dates to 3300-3200 B.C.E. and lies at 49 feet of elevation. 55 N 27.96″, 14 E 03.45″. It appears to have no extended passageway. The structure  faces toward sunset on Winter Solstice. It lies in a farmer's field and has a panoramic view of the surrounding landscape. There is one large cap and six orthostats.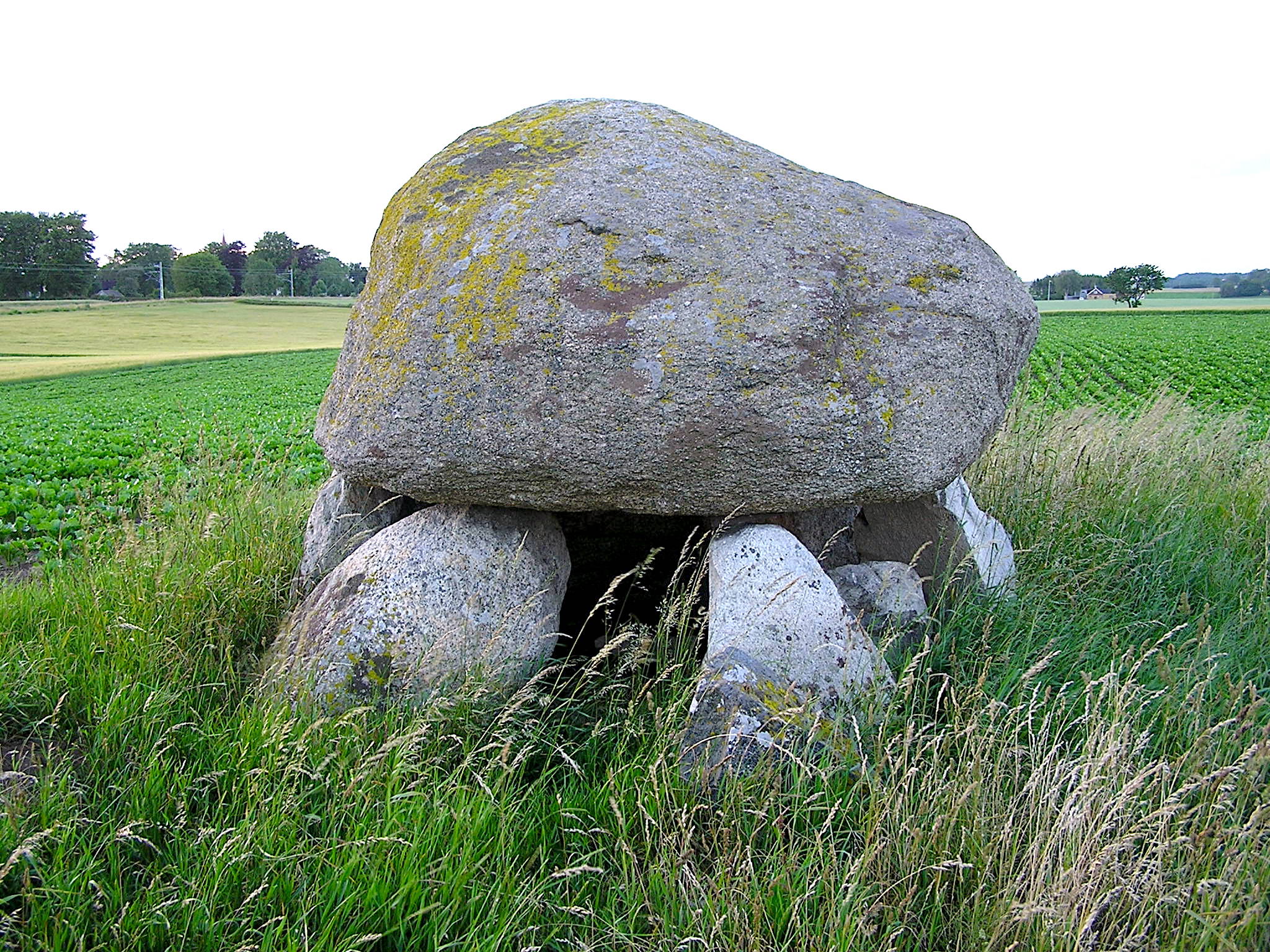 A rectangular set of kerbs was discovered on the chamber's east side. A flat stone mound measuring 12 m x 5.5 m was discovered outside the structure. The enclosure held around 6000 Middle Neolithic pottery shards, the remains of drinking vessels that were likely smashed during funereal ceremonies. The dolmen hill also contained a large number of tool fragments, charred bones (likely human), and thin-leaf-type flint axes from the Late Neolithic period. Grain impressions from the pottery shards indicate the use of einkorn, emmer, and naked barley, all of which were common during the early Stone Age in Sweden.
[previous] [next]