Sprove Kong Asgers Høj Passage Tomb, Isle of Møn, Sjaelland, Denmark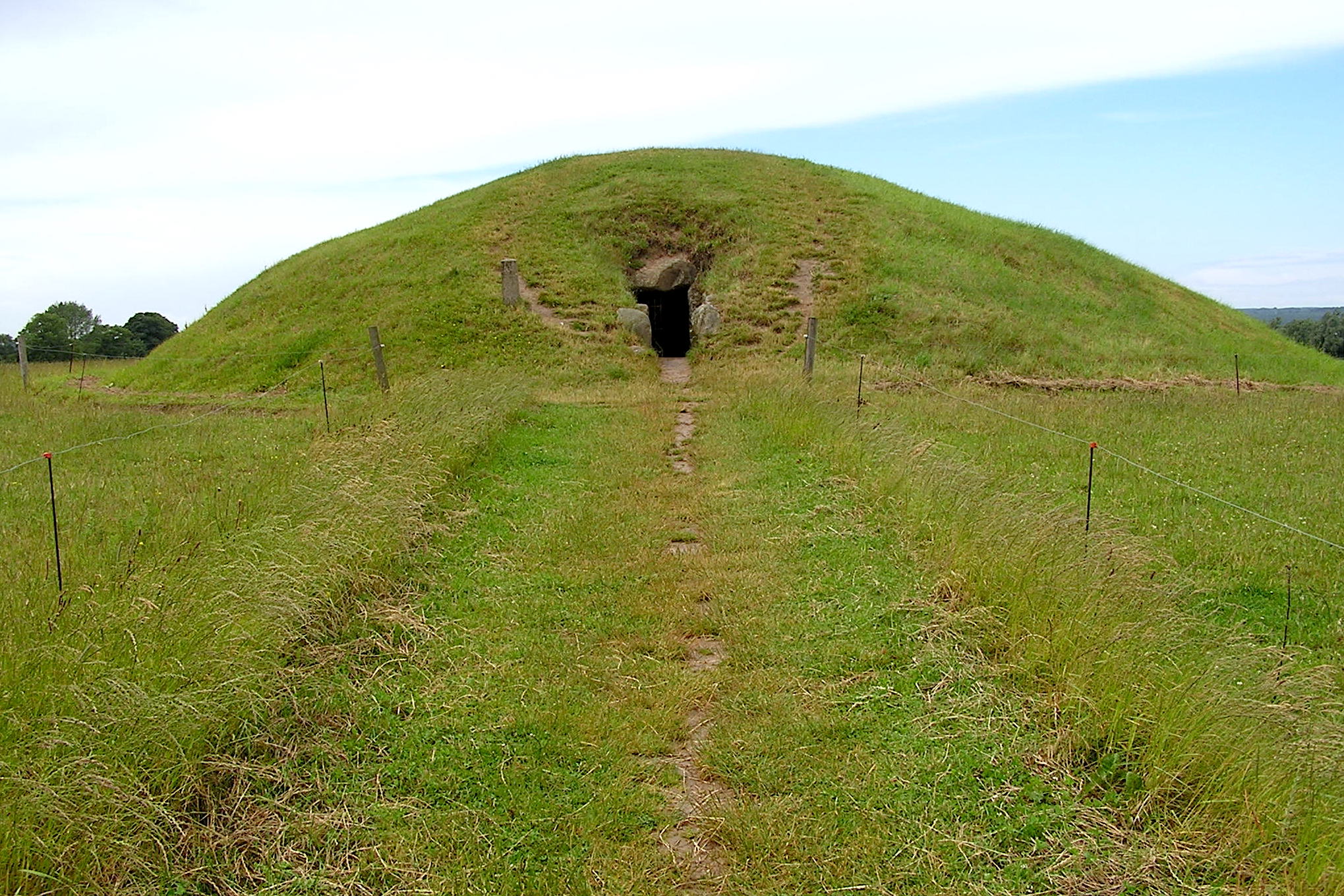 Sprove Kong Asgers Høj is a passage tomb located on the northwest tip of Møn near the village of Sprove, with a view to Stege Bucht. It is dated to between 3000 and 1500 B.C.E. The passage into the chamber is 10 meters long while the inner chamber itself measures 10 m in length and 2 m in width. There is a gate that is open during the day. It is best to bring a torch of some kind to illuminate the interior of the tumulus.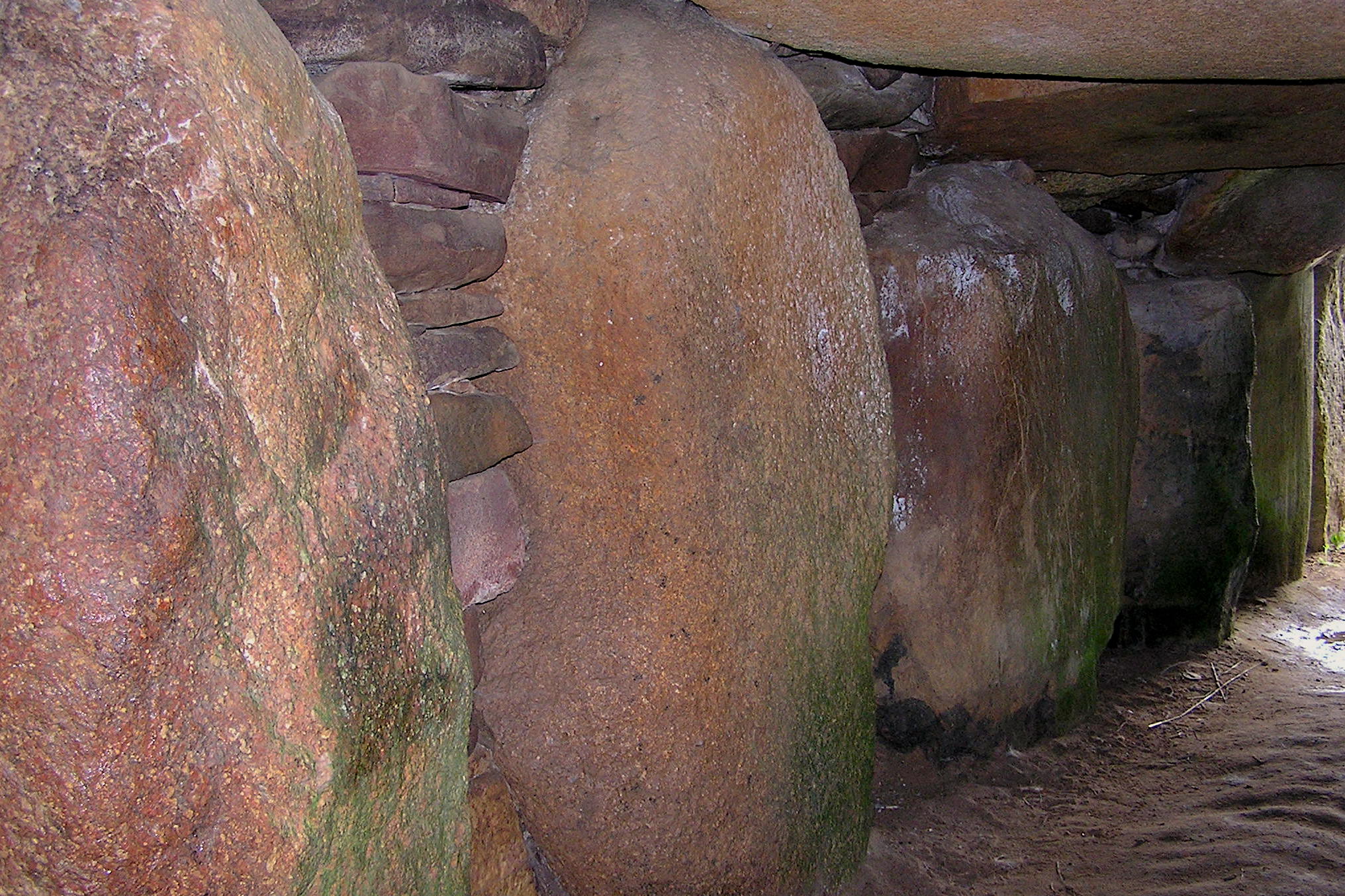 A view of the orthostats that line the passageway inside the tumulus.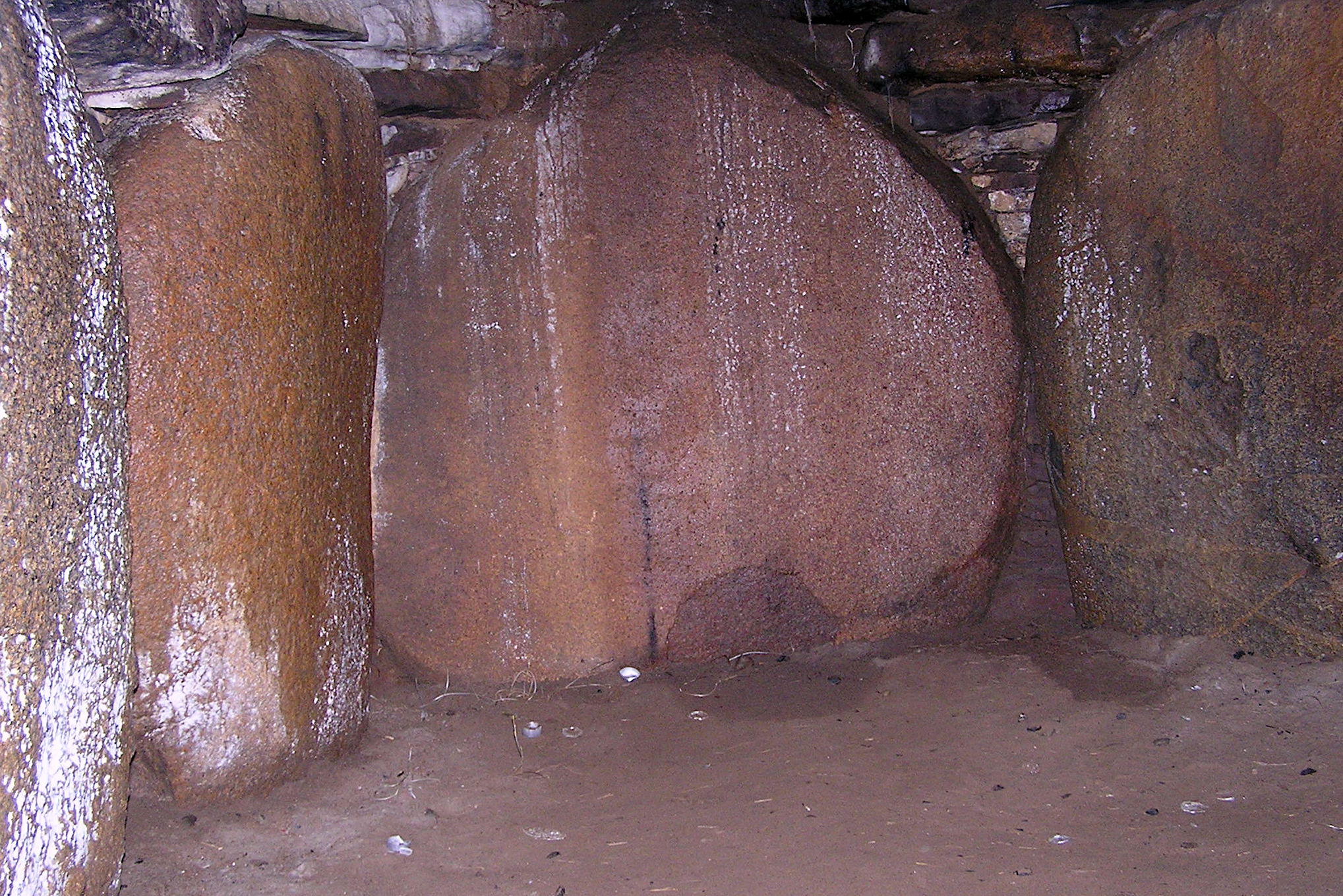 These orthostats are part of the inner chamber.
Another orthostat inside the mound's inner chamber.