Dehnart brings reality to reality TV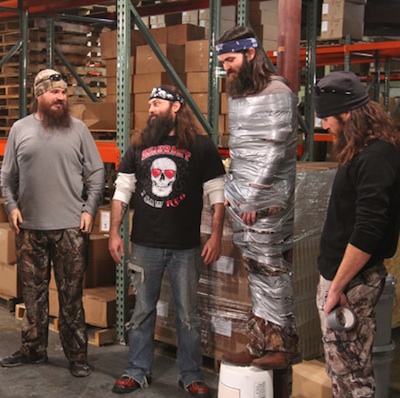 What do "Duck Dynasty," "Swamp People" and Andy Dehnart have in common? They will all be featured on Katie Couric's show Thursday, May 16, at 2 p.m. on NBC affiliate WESH.
The phenomenal success of reality shows like "Duck Dynasty," which follows the lives of a family of duck-call makers (see photo at right), spurred the "Katie" show to ask Dehnart, visiting assistant professor and director of Stetson's journalism program, why viewers are fascinated by this type of television. We will let you watch this episode to get an answer to that, but Dehnart was determined to get across a point about ethical responsibility.
"I think it's perfectly fine to have a kid featured on a reality show like 'Honey Boo Boo,'" said Dehnart, "but everyone involved needs to be cautious about how that happens. Reality television is so new we don't know what the impact will be on the child years later. How does it affect a kid to grow up in a world where everyone thinks they know who they are?
"My comments on the show were consistent with what my work has been focused on as a journalist and a critic," said Dehnart. "Enjoy reality TV, because it can be fun, but think about it as entertainment that has real-life consequences, because it does."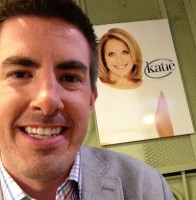 Interestingly, the show's producers found Dehnart through the presentation he did atTEDx Stetson in March. Asked about the experience of being interviewed on a TV talk show with a live audience, Dehnart wasn't sure he connected with the audience.
"The casts of 'Duck Dynasty' and 'Swamp People' played a 'Family Feud'-type game" that the audience responded to, said Dehnart. "I came out after that and we had a more serious discussion. I'm sure the audience was thinking, 'Who is this guy? Bring back Duck Dynasty.'"
You can decide for yourself when the show airs tomorrow at 2 p.m. on WESH.