The Predicament of Pervasive Poverty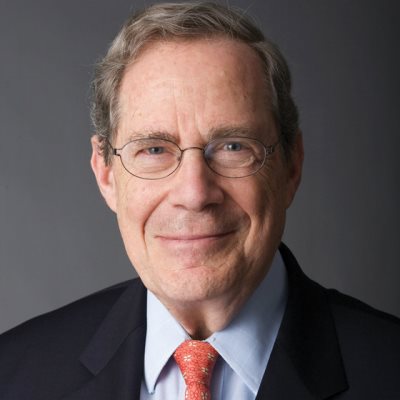 What Peter Edelman saw was unimaginable to him: thousands of malnourished little children; bloated bellies and oozing sores that would not heal; migrant farmers living in abandoned buses. The very basic human needs severely ignored.  Thousands of lives so displaced, so hurt and extremely underserved.
The shocker? This was not in some war-torn nation across the sea. It was 1967, while assisting Senator Robert Kennedy, in AMERICA.  Even more shocking is that Edelman's life work and research proves that places he visited like the Mississippi Delta almost 50 years ago are more common and even worse today in America. How can the planet's richest country have the highest child poverty rate in the industrialized world? And what can we do about the serious, widening gap between the super wealthy and extremely poor?
These socially imperative issues, among others related to the pressing issue of poverty in our country, will be addressed by Edelman at Stetson University on Oct. 16 when he kicks off Stetson's new Social Justice Lecture Series. Considered one of the country's leading experts on poverty policy, Edelman is as famous for the political work he did with the Kennedys as he is for his resignation (out of protest) under President Clinton in the wake of the 1996 welfare reform legislation.
"We are a society of dichotomies: of gated communities and ghastly ghettos, of yachts and people who don't even have a life raft, of private jets and children whose wings are clipped early, long before they could even consider flying," noted Edelman in the updated introduction of his 2012 book, "So Rich, So Poor: Why It's So Hard to End Poverty in America." This book will be the central tenet to his upcoming lecture, a much-anticipated event by many at Stetson as well as across central Florida.
Stetson University has made an unequivocal commitment to its students, employees and the community at large to set a platform for serious introspection into the most prolific issues of our time as they relate to the greater good of all humanity. This commitment to social justice issues, rooted in the former Howard Thurman Lecture Series, is a newly designed series that will host a high-profile lecturer each semester. The series is aimed at encouraging students and anyone who attends to strive for greater significance, to go beyond themselves to serve and make a difference in their communities and the world at large.
"Many of us share the intuition that, in this time of democracy, great wealth, and unprecedented technological achievement, certain forms of poverty should have been eradicated by now," said Joshua Rust, Ph.D., associate professor of Philosophy at Stetson. "The thought, here, is not that modest amounts of inequality are inherently unjust but rather that every human being deserves access to a suite of basic civil and political rights simply by virtue of being human. Persons are unlike commodities in that they deserve some basic protection from the vicissitudes of both fortune and the marketplace."
Also of note with this lecture series is the important inclusion of Stetson's College of Law. Robert Bickel, J.D., Stetson law professor, believes there needs to be not only awareness of the poverty issue but also a stop to politically corrupt ideals. He believes that Edelman's body of work is an exemplary platform from which students and the public at large have much to gain.
"Issues such as public education, health care, jobs, a living wage, and affordable housing must demand an end to the plutocracy which has come to define America, and our students must also see careers in law, public policy, and public service as an alternative to the choice of careers based on personal monetary reward," said Bickel. "In short, we need to educate our students in a way, through all aspects of our curriculum and experiential learning opportunities, that will instill in them a true sense of moral imagination."
Edelman is the Director of the Center on Poverty, Inequality and Public Policy as well as a law professor at Georgetown University. He earned his A.B. degree from Harvard College and LL.B. degree from Harvard Law School. His lecture, "So Rich, So Poor: Why It's So Hard to End Poverty in America," will take place at 8 p.m. in the Stetson Room, Carlton Union Building, 131 East Minnesota Ave., in DeLand. Doors open at 7 p.m.
For those unable to attend the lecture on Oct. 16, Edelman will also speak the following evening at Stetson's College of Law in Gulfport. The Oct. 17 lecture begins at 7 p.m. (doors open at 6:30) in the Great Hall at the College of Law, 1401 61st  Street South. Both events are free and open to the public. For more information, please contact Joshua Rust, associate professor, Philosophy, (386) 822-7581, [email protected]
In addition to Professors Rust and Bickel, members of the Social Justice Lecture Series committee include Yolany Gonell, director of diversity and inclusion; student Alicja Duda; and Amy Gipson, director of strategic communications and assistant to the president.
By Trish Wieland