Law offers new dual degree in advocacy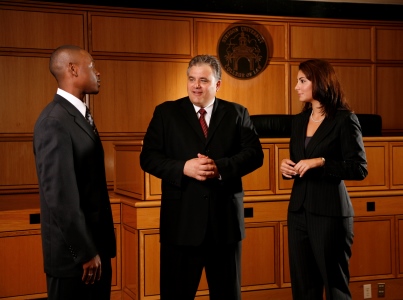 Stetson University College of Law will offer a new dual-degree program starting spring 2015, allowing students to earn both a J.D. degree and an LL.M. degree in advocacy from Stetson in seven semesters.
Students in Stetson University's new program will save a semester of full-time study by applying up to 12 hours of prescribed J.D. courses towards the LL.M. degree, allowing them to complete the LL.M. degree in less than six months by taking an additional 12 hours of LL.M. coursework.
"This innovative new program allows Stetson to build on our strengths as America's top-ranked law school for advocacy, offers students a focused learning environment to further develop skills that lawyers use every day, and distinguishes our students in an increasingly competitive legal marketplace," said Stetson Law Dean Christopher Pietruszkiewicz. "It provides students with the opportunity to earn a second degree within a shorter time and with less expense than the traditional path for obtaining these two degrees."
"This dual-degree highlights the value of Stetson's J.D. program by connecting it to an intensive LL.M. curriculum, making these graduates even more attractive to legal employers," said Professor of Excellence in Trial Advocacy Charles H. Rose III, pictured center.
In addition to the J.D. and LL.M. in Advocacy programs, Stetson University also teaches advocacy to legal practitioners and law professors through its annual Teaching Advocacy Skills conference and other seminars in Florida and abroad.
To learn more about the new dual degree program, call the Stetson Law admissions office at 727-562-7802 or email [email protected]
For more information about advocacy at Stetson University College of Law, visit stetson.edu/advocacy.