Stetson University Enrollment Up 4.7 Percent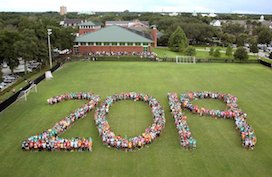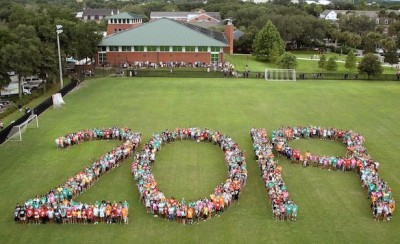 Growth surpasses goal for 2016.
When Stetson University President Wendy B. Libby, Ph.D., came to the college in 2009, her administration set a goal for enrollment, believing they could grow to 3,000 undergraduates by 2016. That goal has been met a year ahead of schedule with 3,084 undergraduate students in Fall 2015, a 4.7 percent increase over the previous year.
"We are thrilled to have attained this goal a year ahead of schedule," said Libby, the university's ninth president in its 132-year history. "It is a testament to the excellent faculty and great work we are doing to make Stetson better known throughout the country."
Of the 3,084 undergraduates, 983 are first-time-in-college (FTIC) students and 90 are transfer students, totaling an entering class of 1,073. This represents 77.9 percent growth in entering students since 2009.
"It is exciting to report that 1,073 new students arrived to start classes this fall," said Joel Bauman, vice president for Enrollment Management. "This is the largest entering class in Stetson's history and arrives with excellent credentials, as expected."
New FTIC students have an average high school grade point average (GPA) of 3.82 and 28 percent of them graduated in the top 10 percent at their high schools. They hail from 41 states, 3 territories and 24 countries.
Stetson also has 330 graduate students at the DeLand campus and Center at Celebration, as well as 919 students at the College of Law campus in Gulfport.
"We are very proud that, with our national excellence in advocacy and legal writing, our College of Law has retained a robust enrollment profile despite a significant national downturn in law school enrollment," said Executive Vice President and Provost Beth Paul, Ph.D.