Stetson's NOW chapter to host "The Vagina Monologues"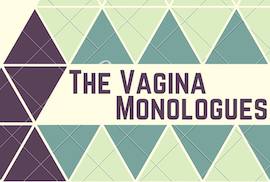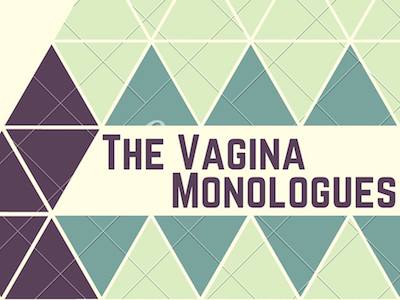 The annual production of Eve Ensler's The Vagina Monologues, will be presented at Stetson University on Friday, Feb. 26, and Saturday, Feb. 27, at 7 p.m., by the Stetson Chapter of the National Organization for Women (NOW). It will be followed by a silent auction. The event will be held in the Second Stage Theater, 600 N. Woodland Blvd., located across the street from Chaudoin Hall.
The play was created to raise awareness for victims of sexual violence and assault and also to provide commentary on the female experience of overcoming violence, social stigmas and silence. Themes of sex, love, rape, menstruation, female genital mutilation, birth, orgasm and others will be presented in a manner that inspires empowerment and individuality.
"Everyone should come to our event," said Hannah Fageeh, vice president of Stetson's NOW university student organization. "Firstly, it's for a good cause. Like myself, I know that most Stetson students care about solving problems. The money we are making from The Vagina Monologues is going to the Domestic Abuse Council in Daytona Beach. The last couple of years we made over $500. This year we are hoping and planning to make more."
This event is open to the public; pre-sale tickets cost $3, and tickets sold at the door cost $5.
Friday's show will be Ensler's original play, and Saturday's show will introduce something new to Stetson. Stetson's Chapter of NOW is happy to present The Stetson Monologues. This performance invites the Stetson community to share their own stories about womanhood, gender identity, racial identity, sexuality, rape and sexual assault.
Fageeh has been a member of NOW all four years of her college career. "Since I was 16 years old I became interested in feminist issues," Fageeh said. "Ever since then, I have decided that my life's work should be dedicated to helping and uplifting women around me. On Stetson's campus, NOW is an outlet for me to do that."
"Obviously one student organization cannot solve the problems of social, political and economic inequalities in women's lives," Fageeh said. "However, the motivation we have stems from the fact that we are able to make a difference within our city, county and the Stetson community. People have come up to me and told me that they've become feminists because of me. That's the best feeling ever!"
Fageeh explained that NOW is an organization in which both men and women should take part. "What a lot of people don't know when they see NOW in passing is that it's for everyone," she said. "Men are especially discouraged, which is disappointing because it is called the National Organization 'for' women, not 'of' women. That means that anyone interested in uplifting the status of women, ensuring that women have equal means of opportunity and life like men, should be a part of NOW in helping the movement."
Currently, NOW is still looking for volunteers to help compose the play. "Everyone's part matters," said Fageeh, "which is why we are seeking out anyone who is interested! Believe it or not, even if you can't act on stage, we could use you for something else. We need writers, we need organizers, we need people who are passionate about women's issues like we are. It is important for the Stetson community to know that NOW is a place for anyone who cares about uplifting the status of women."
For more information about The Vagina Monologues, contact Hannah Fageeh at [email protected] or visit their Facebook event page.
by Nicole Melchionda