Financial Friday: New FAFSA Changes Affect Students Now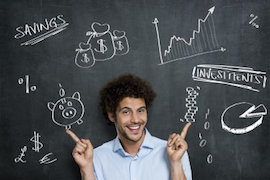 Every year, parents of college students fill out the Free Application for Federal Student Aid (FAFSA). This form is also used to determine eligibility for grants and loans.
There are two major changes to the FAFSA that affect all students now. First, beginning this year, you can submit the FAFSA as early as Oct. 1. In the past, students had to wait until Jan. 1 for the fall semester of the same year. Why is this important? Early filers tend to do better than late filers, so get your forms in early.
The second major change is the annual income information required for the form. Under new guidelines, students (or their parents) can use the "prior-prior year's" tax return. So for the upcoming 2017-18 academic year, use the information on the 2015 income tax return. What difference does this make? Typically, workers' income goes up every year with merit and/or cost-of-living increases, so the income reported on an earlier tax return will be more advantageous for anyone seeking a loan or grant.
Even if you don't think you'll qualify for aid, fill out the FAFSA because everyone is eligible for student loans, if needed, and because the income cutoffs for Pell grants and subsidized loans fluctuate. Also, some scholarships are not need-based but require the information on the FAFSA form anyway.
Begin organizing your FAFSA information and talking with your parents (if they are supporting you) now. Early filers tend to do better than late filers. For more information, go to Stetson's financial planning page and also see the American Institute of CPA's page on paying for an education.
Valrie Chambers, Ph.D., professor of accounting, and Betty Thorne, professor of statistics and the Christian R. Lindback Chair of Business Administration, write Financial Fridays to bolster students' financial wellness including preventing financial mistakes, safeguarding their assets and identity, and thinking critically about financial decisions.