Stetson University Releases Results of Campus Climate Survey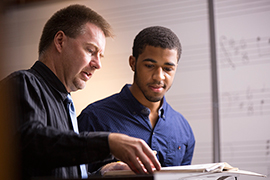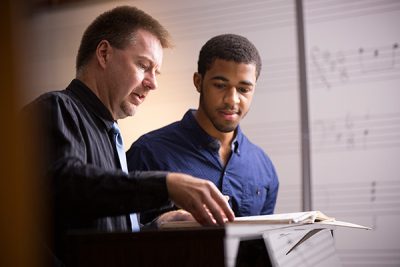 At a town hall meeting in DeLand, Sue Rankin, president of Rankin and Associates Consulting, released the results of a Campus Climate Study measuring student, faculty and staff experiences in DeLand. A separate study was also conducted at the College of Law campus in Gulfport.
Although many participants indicated they were comfortable with the learning, working and living environments in DeLand, Rankin admitted in her presentation that questions and responses about "comfort" were designed to ease survey takers into the more complex and difficult questions later in the questionnaire.
"Don't pay attention to them," Rankin said.  Instead, she focused on the areas that presented the best opportunities for Stetson to improve its campus climate.
The survey comes as protests have erupted around the country and at colleges nationwide over racial discrimination, including in Tulsa, Oklahoma, and Charlotte, North Carolina, after law enforcement shot and killed black men there in recent days.
"Listening about Tulsa and Charlotte proves that this is not a post-racial society," Stetson President Wendy B. Libby, Ph.D., said at a Town Hall meeting Wednesday to release the study's findings to the Stetson community. "This is not a post-sexist society. … So, today the emphasis on diversity and inclusion is to make us a better place."
Libby set a goal in 2014 and formed a task force charged with addressing one of the university's foundational strategic map goals of making the university "a diverse community of inclusive excellence." Research has shown that campus climate plays a pivotal role in students' academic success and employees' professional success, according to the 377-page study by Rankin & Associates Consulting.
"This task force has been working for two years and is committed to tackling the issues associated with moving the university toward its goal of inclusive excellence and providing safe space for dialogue to take place," said Bruce Chong, co-chair of the Diversity and Inclusive Excellence Task Force and vice president for Stetson Marketing and Communications. "We want to lead by example."
The consultant received a 26 percent response rate (1,082) to a survey last spring from students, faculty and staff at the DeLand campus.
Twenty-three percent, or 246 people, said they experienced "some kind of conduct that interfered with their ability to work or learn on campus," said Sue Rankin, president of Rankin & Associates, which has conducted these studies at 176 colleges nationwide.
The percentage mirrors other colleges, where studies have found 20 to 25 percent of respondents experienced "exclusionary, intimidating, offensive, and/or hostile conduct." Among the top complaints at Stetson: Hourly employees who felt "devalued … as they do at every institution," Rankin said, and perceived discrimination based on race, ethnicity and gender.
Twelve percent, or 125 people, said they experienced unwanted sexual contact at Stetson. Unwanted sexual contact is a compilation of four categories that range from inappropriate comments and catcalling to sexual assault.
Most of the unwanted sexual contact was directed at female undergraduate students, and the greatest percentage of incidents happened in the first semester of their first year at college, as students were trying to fit in and be accepted, Rankin said. The students rarely reported the unwanted sexual contact to college officials, according to the study.
The full report is available online to Stetson students, faculty and staff. They are encouraged to provide feedback and make suggestions for improvements at four discussion forums. The first forum was today from noon to 1 p.m., and they continue through Oct. 5. The forums are only open to the Stetson community.
Afterward, the task force will make recommendations and Libby has committed to instituting three action items by the end of this academic year to foster a more inclusive environment. The consultant recommends Stetson follow up with another study in five years to track its progress.
"If you've ever thought you could make a difference – make a change for the better – I have to tell you: This is your opportunity to be able to do it because we are listening," said Chong with the task force.
The remaining three forums are:
Tuesday, Sept. 27, from 10 to 11 a.m. in the Stetson Room;
Wednesday, Sept. 28, from 6 to 7 p.m. in the Stetson Room;
And Wednesday, Oct. 5, from 3 to 4 p.m. in the Stetson Room. (This forum has been canceled and will be rescheduled.)
Students, faculty and staff also can contact task force members directly, or submit anonymous suggestions through an online form.
Vanessa Petion, Multicultural Student Council chair and a student member of the task force, said the study validates a lot of students' experiences on campus.
"We have all the information. We have the numbers. We have the conversations. All we need is the action," said Petion, an African-American junior majoring in Communication and Media Studies.
Annette Miller, executive assistant for the Vice President of Business and CFO, said the study's findings are a good place to start to make improvements.
"I applaud Stetson for putting the resources and the time into a survey like this," said Miller, who is partly of Korean descent.
-Cory Lancaster
– Veronica Faison contributed to this report.