SOBA to Launch New Centurion Sales Program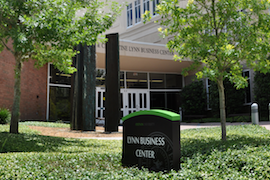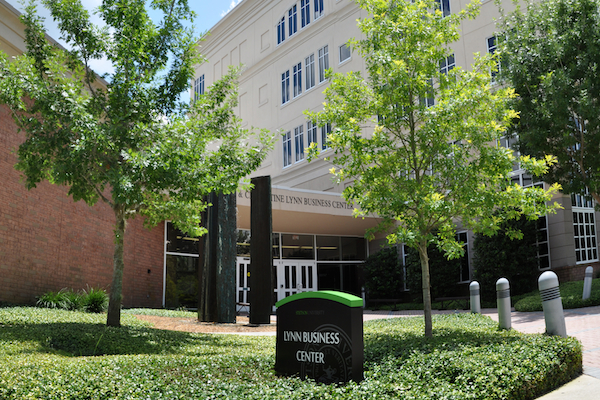 Stetson University School of Business Administration (SOBA) announced plans today to launch the Centurion Sales Excellence Program that will offer a major and a minor in sales beginning in the fall of 2017.
According to the Bureau of Labor Statistics, sales are at the core of profitability for many businesses. The overall demand for sales positions is projected to grow by five percent annually through 2024 from approximately 15.4 million to 16.2 millions jobs.
On average, graduates of sales programs experience over 90 percent job placement in the previous two years, according to the National Association of Colleges and Employers.
The program was made possible by a donation from Stetson alumnus, Leopoldo Fernandez, in honor of his father, Genaro Fernandez Centurion.
"Any living entity needs to grow to survive, and business is no exception," explained Fernandez. "What is most important to growing a business is growth in sales – it is the fuel to driving business forward."
"With his generous gift, Mr. Fernandez enables current and future Stetson business students to develop the very skills that were critical to his own phenomenal success as an entrepreneur," said Neal Mero, Ph.D., dean and professor of management in the School of Business Administration. "Few skills are more important than that of being an effective and persuasive communicator, and that is the key to the success of our students. We are honored that he has founded the Centurion Sales Excellence Program and are confident that this program will have lasting impact on our students' success."
Fernandez credits his selling ability for his business success and says he founded the Centurion Sales Excellence Program to enhance the professional careers of all students. Although he learned selling skills as part of his professional experience he believes that "he would have been even more successful had he learned sales skills earlier in his education," according to Mero.
Students in the Centurion Sales Program will learn how to meet the needs of consumers and sell products and services with multiple sales courses as well as courses in communication and negotiations. Advanced sales students also will participate in training of beginning sales students. Fernandez's gift also helps fund the development of specialized sales training labs that will be designed on campus to create an environment that will help further sharpen sales skills.
Although Fernandez enrolled at Stetson University in 1964, he first served in the U.S. Army, including a tour of duty in Vietnam. He graduated as a 2nd Lieutenant at the Engineer Officer Candidate School at Fort Belvoir, Virginia, in March 1969. He was a Distinguished Military Graduate and was honored with the Leadership Award of his graduating class. Fernandez went on to graduate in 1973 from Stetson University School of Business Administration where he majored in accounting and finance and was a member of Lambda Chi Alpha fraternity. As an entrepreneur, he founded TelePizza, opening 800 stores in six countries and securing a 64 percent market share of the pizza restaurant and home delivery in Spain within 11 years. He later bought a controlling interest of Jazztel, a full telecom operator in Spain, offering cellular and landline services. As a result of the success of Jazztel and Tele-Pizza, Fernandez became the only entrepreneur in the Spanish market to place two companies from start-up, or from near bankruptcy in the IBEX 35.
Marie Dinklage