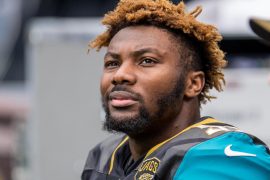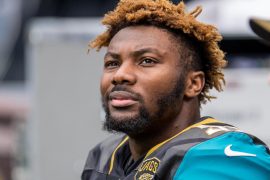 As the first week of the National Football League's 2017 season began in September, the roster read: Donald Payne, Number 52, Linebacker, Jacksonville Jaguars. College: Stetson.
Donald Payne '16, the Hatters' three-time All American, had made it to the NFL.
Payne originally signed with the Baltimore Ravens in April and drew raves from the team's coaches all summer. Then, after being released by the team as part of its final roster cuts to reach the league's player limit, Payne was snapped up by the Jaguars — enabling Payne to make Hatter history as Stetson's first player in the NFL. Stetson played its first organized football game in 1894. Following a six-decade absence, the program was restarted in 2013.
In his first eight games, Payne, playing mostly on the Jaguars' special-teams units, totaled four tackles.
— Michael Candelaria