Construction Begins on Sandra Stetson Aquatic Center
It's official: Construction on the highly-anticipated Sandra Stetson Aquatic Center is now underway, with site work beginning in early November on 10 acres along Lake Beresford, seven miles from Stetson's historic campus in DeLand.
The two-story center will provide a permanent home for Stetson's intercollegiate rowing teams, a space for water study and research, and non-motorized public recreation access to the lake. The initial phase of construction, costing approximately $6.2 million, is planned for completion on Oct. 31, 2018.
For men's and women's rowing, there will be storage for dozens of boats on the first floor, as well as training equipment. Aside from rowing competitions, the center will serve as a winter training site for high school and college rowing teams. In the past, the Canadian Women's National Team has trained at the site. Notably, the roof of the facility is designed to resemble a boat.
The second floor will support academic use, as well as activities of the Institute for Water and Environmental Resilience, and will be completed in a second phase as soon as additional funds are available. It will house classroom and research areas, with glass walls on three sides and a balcony. Outside, trails and elevated walkways will lead to the water's edge. Along Lake Beresford, there will be docks to launch crew boats and a viewing platform that will overlook the lake.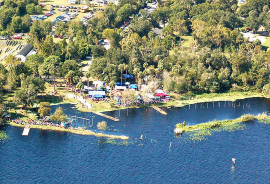 Stetson had leased the site for a decade before purchasing it four years ago for its rowing teams. In preparation for building the new center, the previous boat storage building was removed and a temporary metal building has been erected on the site.
With ground broken, cheers already can be heard. Similar to an actual rowing race, the center's development has endured plenty of changes in momentum.
Named after the great-granddaughter of the university's namesake, John B. Stetson, the center comes by virtue of Sandra Stetson's $6 million donation plus a $400,000 Volusia County ECHO grant (for environmental, cultural, historical and outdoor recreation projects). University leaders and student-athletes gathered in late April for a ceremonial groundbreaking. At that time, the oars of the project had just been handed to the general contractor – following roughly 18 months of arduous planning and myriad approvals on multiple local, regional and state levels. There was a reshaping of the project's scope, too, as budgets and dollars had to be aligned.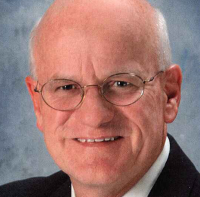 "There is clearly a process that is laid out [for construction], but there are a lot of places where it can stop," recounted Al Allen, Stetson's associate vice president for Facilities Management.
With a smile, he quickly added, "We are going to wind up with an iconic building that meets our student rowers' needs and eventually meets all the needs for academics and the [Stetson Institute for Water and Environmental Resilience], and we give the public a beautiful place to access the lake."
The project's general contractor is Charles Perry Partners Inc. (CPPI), based in Gainesville, Florida, which was selected from a group of five qualified companies. CPPI was paired with architectural firm Preston T. Phillips of Bridgehampton, New York, which had led the project from its outset in October 2015. The firm effectively maneuvered past a variety of architectural and engineering challenges, ranging from county permitting for construction and property-use rezoning to obtaining a green light from the Florida Department of Environmental Regulations regarding water.
By July, with architect and general contractor working in tandem, "final" construction plans were ready for formal university approval.
The result was a slightly smaller project in size and scope, but not diminished in quality, asserted Allen, who cited examples such as the use of a metal roof, not a shingled roof; poured concrete instead of concrete block; a sewer line, not a septic tank; and energy-efficient windows.
"What we never thought about was moving away from the fact that this is a 100-year building," Allen said. "We elected to take the long-term view and build everything we could well. And what we couldn't afford to build we'll build later and build it well."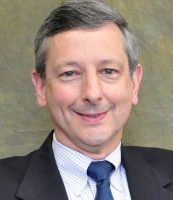 In addition, Allen pointed to the university's administration – principally President Wendy B. Libby, Ph.D., and Bob Huth, executive vice president and chief financial officer – for an enduring commitment to a high standard of quality. "They are the reason this is happening," Allen commented.
No other approach was considered, affirmed Huth, even as the tide of the planning and approval process continually shifted.
"This is a Stetson resource that will be built over the course of time," Huth said. "It's gone from being a focal point for a rowing program to growing into something larger that will benefit Stetson for decades to come. The university is extremely appreciative of Sandra Stetson's gift, which includes a $1.5 million endowment to support the operating costs of the building ongoing.
"I am sure that when we get done with this stage in fall of 2018, it will remain a site that will continue to grow and develop. …  The Aquatic Center will be another point-of-pride asset for Stetson University for future generations."
-Michael Candelaria