Inside the First Amendment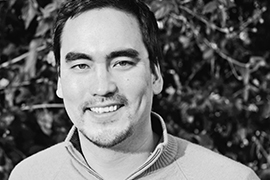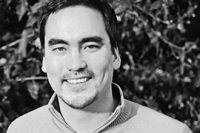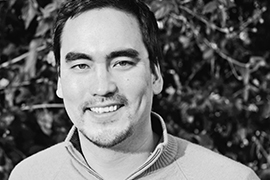 Is the First Amendment obsolete?
This Wednesday, Feb. 28, Tim Wu, developer of the Net Neutrality Theory, arrives on Stetson's historic campus in DeLand to offer insight. Wu will present a lecture about free speech and the internet, followed by a question-answer discussion as part of Stetson's Social Justice Lecture Series.
The lecture will be held at Lee Chapel in Elizabeth Hall, beginning at 7 p.m. The event is free and open to the public. Cultural credit is available to students.
Expect the "dark side." That's how Wu described the overriding mood of his planned speech.
"I feel that this country is facing many challenges it does not well or fully understand, of a nature technological, social and political," he wrote via email. (See below for an additional preview of Wu's insight.)
Wu is an author and policy advocate, along with being a professor at Columbia Law School and director of the Poliak Center for the study of First Amendment Issues at Columbia Journalism School. While Wu is best known for Net Neutrality (access to what you want and how you want it on the internet), he also writes about private power, free speech, copyright and antitrust.
His book "The Master Switch" (2010) won wide recognition and various awards. He also authored "The Attention Merchants: The Epic Scramble to Get Inside Our Heads" (2016).
In addition, Wu worked at the Federal Trade Commission during the first term of the Obama administration, among numerous other positions across the media spectrum. He graduated from McGill University (B.Sc.) and Harvard Law School.
In 2006, Scientific American named Wu one of 50 leaders in science and technology. In 2007, 01238 magazine listed him as one of Harvard's 100 most influential graduates. In 2013, National Law Journal included him in "America's 100 Most Influential Lawyers," and in 2014 and 2015 he was named to the "Politico 50" by Politico Magazine.
Tim Wu: A Preview
What will be your primary message?
"That the First Amendment's approach to free speech faces severe challenges in our age."
What do you fear most in the current environment?
"The rise of authoritarian regimes around the world and a concerted attack on free speech that we do not know how to respond to."
Is the First Amendment poised for survival as it has historically existed?
"It can survive, but also become largely irrelevant – like an old theme park that people don't visit anymore."
Is "net neutrality" gaining or losing relevance as we move through 2018?
"Gaining. 'Net neutrality' is closely linked to free speech on the web. That we are abandoning it here is a tragedy."
Why do you take these topics/discussions so seriously?
"I think every generation needs to renew the founding battle against excessive concentrated power and political propaganda. So, I guess I'm trying to do my part. It may sound a bit dark, but in real life I'm quite a positive person. I just think we can do a bit better."
-Michael Candelaria