9 Faculty Awarded Tenure, Promotion at Stetson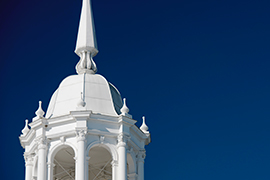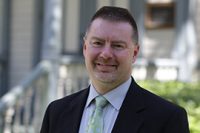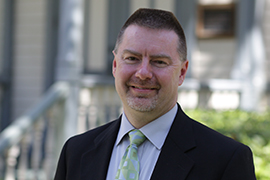 Nine members of Stetson University's faculty have recently earned tenure and/or promotion. The new status for these faculty will be effective August 2018 with the start of the 2018-19 academic year.
"I am extraordinarily proud of the accomplishments of these newly-promoted and tenured faculty," said Provost Noel Painter, Ph.D. "Their unwavering commitment to teaching excellence, dedication to advancing the work of their discipline through scholarship and creative activity, and their leadership at the university are excellent examples of Stetson's mission in action – a wonderful education, a transformational experience, values-oriented learning and preparation to lead lives of significance."
The nine faculty members are: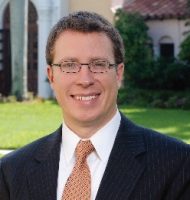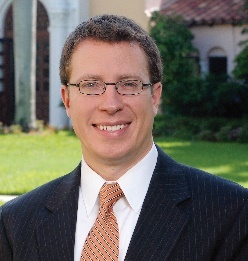 Jason R. Bent, Promoted to Professor, College of Law
Bent graduated magna cum laude from the University of Michigan Law School and earned his bachelor's degree in economics, with honors, from Grinnell College. Bent focuses his work on employment law, employment discrimination law and civil procedure.  He co-authors a leading treatise on the use of statistics in employment cases, "The Statistics of Discrimination:  Using Statistical Evidence in Discrimination Cases." He is also a co-author of "An Illustrated Guide to Civil Procedure."  Prior to joining the faculty at Stetson, Bent was a Shughart Fellow and Visiting Assistant Professor of Law at the Penn State University Dickinson School of Law.
Giovanni Fernandez, Tenured and promoted to Associate Professor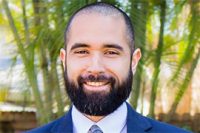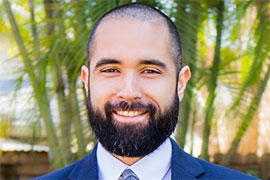 Fernandez, Ph.D., came to Stetson University in 2012 from Florida International University in Miami, where he was born and raised. He was drawn to Stetson University because of the university's tradition, reputation and faculty-to-student ratio. His love of finance began at a young age, as his father taught finance for 36 years and is also a financial advisor, both areas in which Fernandez has chosen to follow. Fernandez now leads our Financial Planning Finance Concentration and our Graduate Programs.
Deborah Goldring, Tenured and promoted to Associate Professor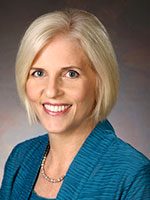 Goldring, Ph.D., is an associate professor of marketing in the School of Business Administration. She joined Stetson University in 2012 and teaches courses in digital marketing, brand communications and principles of marketing. Goldring's research interests include strategic marketing management, content marketing, social media management and corporate branding. Her work has been published in the Journal of Marketing Analytics, Journal of Retailing and Consumer Services, Marketing Intelligence and Planning, and Journal of Relationship Marketing. She serves as a reviewer for the Journal of Marketing Theory and Practice, and is a judge for the America Marketing Association Collegiate Case Competition.
Douglas Phillips, Tenured and promoted to Associate Professor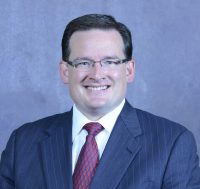 Phillips, D.M.A., is Director of Bands at Stetson University where he serves as music director and conductor of the Stetson University Symphonic Band, oversees all aspects of the university's comprehensive band program, serves as an academic advisor, and teaches courses in music education, wind band literature and instrumental conducting. Prior to his appointment at Stetson, Phillips served as Associate Director of Bands and Assistant Professor of Music at Western Illinois University, Associate Director of Bands at The University of Virginia and taught public school in the state of Florida. Phillips holds degrees from the University of Miami Frost School of Music (Doctor of Musical Arts, Instrumental Conducting), Western Michigan University (Master of Music, Instrumental Conducting) and Stetson University (Bachelor of Music Education).
Maria Rickling, Tenured and promoted to Associate Professor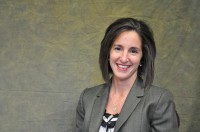 Rickling, Ph.D., is an Associate Professor Accounting in the School of Business Administration.  She teaches intermediate and managerial accounting at the undergraduate level and financial accounting at both the undergraduate and graduate levels. An active scholar, she has published several works, and has several works in progress pertaining to various aspects of corporate governance and financial reporting. She is a member of the American Accounting Association, The National Scholars Honor Society and the Golden Key International Honor Society.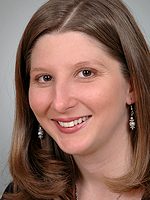 Julia Schmitt, Promoted to Professor
Schmitt received her B.A. from Stetson and her Ph.D. in theatre from Bowling Green State University.  After a stint at Lon Morris College in Texas, she accepted an assistant professorship at Stetson in 2004, where she continues to teach theatre and direct theatre productions; in 2010 she was promoted to associate professor.  She teaches a wide range of courses in stagecraft and theatre history.  In addition to directing plays both on and off campus, her research interests include Feminist studies, Renaissance and Jacobean dramatic literature and theatre pedagogy.
Paul Sibbald, Tenured and promoted to Associate Professor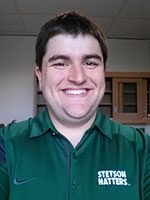 Sibbald, Associate Professor of Chemistry, graduated from Alma College with a B.S. in chemistry and a B.A. in medieval and crusades history, and holds a Ph.D. in organic chemistry with an emphasis on reaction development from the University of Washington.  After a post-doctoral fellowship at the Center for Drug Design at the University of Minnesota, he joined the Stetson faculty in 2011. His teaching is focused on Organic Chemistry and his recent scholarship has expanded his previous work on organic chemistry and synthesis, emphasizing reaction development and mechanistic study, with an interest in computational research strategies.
Ram Subramanian, Tenured as Full Professor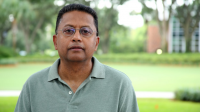 Subramanian, Ph.D., is Professor of Leadership in the School of Business Administration.  He teaches the undergraduate capstone strategic management course as well as various management courses in the graduate program. His research interest is in the broad area of organization-external environment interface and his work has been published in journals such as Journal of Management, Journal of Business Research, Management International Review, and Corporate Governance. He has expertise in the case method and served as a Fulbright Specialist Scholar in The Netherlands and India.
Ciara Torres-Spelliscy, Promoted to Professor, College of Law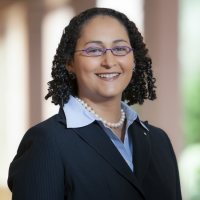 Torres-Spelliscy graduated from Columbia School of Law and earned her bachelor's degree from Harvard University.  Torres-Spelliscy teaches in the areas of Election Law, Corporate Governance, Business Entities and Constitutional Law.  She has testified before Congress, and state and local legislative bodies as an expert of campaign reform.  She is the author of the book, "Corporate Citizen? An Argument for the Separation of Corporation and State."  In 2013, Torres-Spelliscy was named a member of the Lawyers of Color's "50 Under 50" list of minority law professors making an impact in legal education.