Stetson University in the News, Aug. 10-16, 2018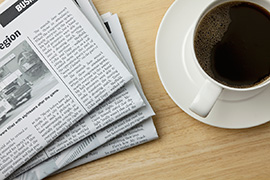 Top News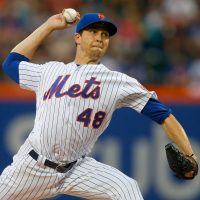 New York Mets pitcher Jacob deGrom was profiled in "Stetson's Jacob deGrom contends for Cy Young despite losing record" in the San Diego Union-Tribune, the Orlando Sentinel and Yahoo Sports. "Before beating the Cincinnati Reds on Aug. 8, deGrom — a Volusia County native who pitched at Stetson — had gone 50 days between victories," wrote sportswriter Stephen Ruiz. "How does that happen with arguably baseball's best pitcher this year, one with a miniscule 1.77 ERA?" The article said deGrom could become the first starting pitcher with a non-winning record to ever win Major League Baseball's prestigious Cy Young Award, if he were selected for the National League's award in November. Former Hatter Corey Kluber, a two-time Cy Young winner, is in the running again with the Cleveland Indians in the American League.
Corey Kluber

Christopher Ferguson, Ph.D., professor of Psychology, was quoted in "Fredericton shooting suspect remembered as loner with interest in cycling, video games" on vancouversun.com, nationalpost.com, calgaryherald,com and more than 30 other media outlets, many a part of The Canadian Press network. "Long-term outcome studies of youth do not typically find that violent media consumption is a predictor of delinquency, conduct disorder or other antisocial outcomes," Ferguson said. Ferguson also was cited in the article "Violent video games – harmless fun after all?" on the websites of the World Economic Forum, Eye Witness News and CommonWealth.

Law alumna Ashley Moody, a candidate for Florida attorney general, was featured in the article "GOP race for Florida Attorney General gets personal" on orlandoweekly.com and northescambia.com. "I think voters are looking for a leader, someone that shares their same political and philosophical views," Moody said. "I'm a conservative, but I'm also someone who has experience prosecuting cases. … There is no question who those in law enforcement support." Moody also was featured in "Florida election 2018: Attorney general candidates square off" on mypalmbeachpost.com.

Simone Magee

Alumna Simone Magee, who invented garment weights called Dress Downs, was profiled in "Stetson grad's product helps prevent Marilyn Monroe moments" in The Daytona Beach News-Journal. "This is something that has been a problem for decades," Magee said. "If you've ever worn a dress, you know there's a market."

Law Professor Peter Lake is quoted in the Aug. 6 Inside Higher Ed article, "The Chance to Answer Your Accuser."
Other News
Stetson University was ranked 679th in MONEY's "These Are the 727 Best Colleges in America" list, as cited on time.com. The list "analyzed graduation rates, tuition charges, family borrowing, and alumni earnings (plus 22 other data points) to find the country's top values." The rankings "combine educational quality, affordability, and alumni success," the article said. Florida schools on the list were the focus of an article on patch.com.
Stetson University was profiled in "Guide to Orlando colleges and universities" on wftv.com.
The Hand Art Center was cited in "Orlando-area museums participating in Free Museum Day" on clickorlando.com.
George Marshall and Nancy Prosser-Marshall will portray Stetson University Vice President Charles Farriss and his wife, Professor Alma Richardson Farriss, in a "Saturday Mornings with the Pioneers" re-enactment presented by the West Volusia Historical Society on Aug. 18, according to delandhouse.com and The Daytona Beach News-Journal.
Jacksonville Jaguars player Donald Payne was mentioned in Mike Bianchi's column "Step aside Bucs and Dolphins, Orlando is jumping aboard the Bortles wagon" on hastingstribune.com.

K.C. Ma

K.C. Ma, Ph.D., CFA, director of Roland George Investments Program, was quoted in "Elon Musk isn't in legal trouble for those tweets — yet" on capitalgrio.com.

Bassist Dave LaRue, a former Stetson adjunct professor who is known for his work with the Steve Morse Band and the Dixie Dregs, performed with his own band at Will's Pub in Orlando, as cited in a profile on ticketfly.com.
"Stetson University Seeks Proposals on Sustainable Farming" appeared on capitalsoup.com.
An Aug. 23 webinar titled "Learn from your institutional data to retain and support students" will feature Resche Hines, Ph.D., assistant vice president of Institutional Research and Effectiveness, and will focus on "how Stetson University used data to engage students more effectively and improve educational outcomes," according to info.microsoft.com.
Luke Mauro, "the radio voice at Stetson" for the past four years, will be "the new Voice of the Bulldogs" at the Citadel, according to postandcourier.com.
Law Professor Ciara Torres-Spelliscy is interviewed in the Aug. 7 Vice article, "Trump Can't Count on the Supreme Court to Save Him from Mueller."
Law Professor Rebecca C. Morgan wrote the Aug. 12 Elder Law Prof Blog, "Webinar — When is Consent Consent?" Professor Morgan wrote the Aug.14 Elder Law Prof Blog, "Webinar – Sexual Abuse in Nursing Homes."
Law Professor Paul Boudreaux is quoted in the Aug. 14 Tampa Bay Times, "Bondi's office joins mom in fight against kid restrictive swimming pool rules."
Stetson University was cited in the article "USF Joins Nation's Oldest National Honor Organization" on wusfnews.wusf.usf.edu.
K.C. Ma, Ph.D., CFA, director of Roland George Investments Program, wrote "Nvidia Q2 Earnings: Crypto, Gaming, Datacenter, and Turing Architecture" for Seeking Alpha on Aug. 14.
Alumni News