Stetson University in the News, Feb. 15-21, 2019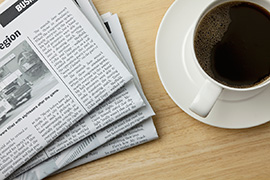 Top News: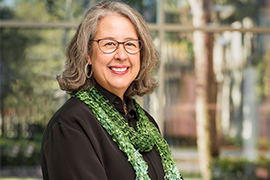 • The announcement by Stetson University President Wendy B. Libby, Ph.D., on Feb. 15 that she will retire in 2020 received widespread media coverage in such places as San Francisco, Seattle, Houston and throughout Florida, including in the Daytona Beach News-Journal, Florida Times-Union, Orlando Business Journal and the Orlando Sentinel. "The statistics defining her presidency are impressive," The Daytona Beach News-Journal wrote in an editorial Feb. 19, touting her many accomplishments and noting she "has earned some time off."
• The Stetson University Institute for Water and Environmental Resilience made news Feb. 21 when it announced grants to private farmers and conservation pilot projects in northern Florida to reduce the discharge of pollutants into the Suwannee River. The funding comes from a $1.3 million Sustainable Farming Fund. Shelley Gentile, the institute's program manager, said on CapitalSoup, "The private farmers will be using high-tech agricultural equipment that allows them to apply fertilizer exactly where it's needed instead of spreading fertilizer over the whole farm area. The reduction in fertilizer use means there will be less nutrients in the aquifer."

• Eugene Huskey, Ph.D., Professor of Political Science and holder of the William R. Kenan, Jr. Chair, was mentioned in Vanderbilt Magazine in regard to his recent book, "Encounters at the Edge of the Muslim World: A Political Memoir of Kyrgyzstan." This is a political memoir, and it provides "the only sustained political history of independent Kyrgyzstan, explaining events in the context of Kyrgyzstan's society and the broader international order."
• An article written by Law Professor Ciara Torres-Spelliscy is mentioned in the Feb. 21 CNN article, "How Bernie Sanders used the 'Netflix' model of political donations to raise millions."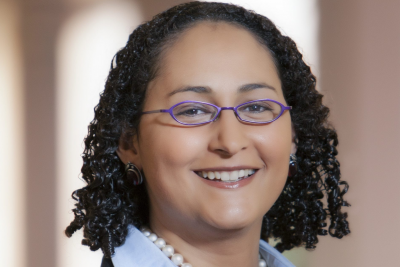 • Professor Ciara Torres-Spelliscy is quoted in the Feb. 15 Vox article, "Trump declared a national emergency at the border. I asked 11 experts if it's legal."
• Law Professor Peter Lake is quoted in the Feb. 18 Chronicle of Higher Education article, "The New 'In Loco Parentis.'" Professor Lake is quoted in the Feb. 19 GW Hatchet article, "Provost's office to launch new programs, seminars for academic leaders."
• Law Professor Bruce Jacob is quoted in the Feb. 14 Juvenile Justice Information Exchange, "Florida Is One of the Most Overincarcerated Places in U.S. Is It Likely to Change?"
Other News: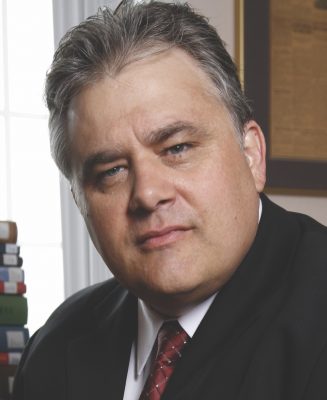 • Law Professor Charles Rose is quoted in the Feb. 15 Tampa Bay Times article, "Jonchuck judge is willing to experiment with jury selection."
• Law Professor Roberta Flowers spoke with ABC about legal planning and guardianship for a Feb. 19 news report.
• Law Professor Louis Virelli was a guest on Feb. 19 Bay News 9 Midday News at Noon.
• Law Professor Rebecca C. Morgan wrote the Feb. 18 Elder Law Prof Blog, "Tool for Documenting Injuries from Elder Abuse." Professor Rebecca C. Morgan wrote the February 19 Elder Law Prof Blog, "Aging In Place Unmet Needs." Professor Morgan wrote the Feb. 20 Elder Law Prof Blog, "Social Programs and Debt."
Alumni News: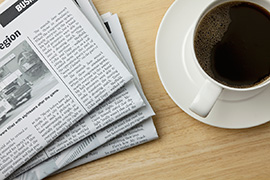 • Stetson Alumnus Nathan Murphy published an article at Daily Mom on Feb. 16 titled, "Parenting 101: Facts about Nature vs Nurture." Murphy discusses the differences between parenting styles and the scientific debate over nature vs nurture.
• The Feb. 19 Albany Herald reports law alumna Rachel H. Davidson was sworn in for an executive appointment at the Georgia State Capitol.
• Law alumnus Luis Viera is quoted in the Feb. 20 Tampa Bay Times article, "Challengers take on established incumbents in three Tampa City Council races."
• Law alumnus David McCallister is quoted in the Feb. 21 Tampa Bay Times, "Who's the biggest President Trump fan? That may be the early question in House 38 GOP race."