Hatters Continue to Excel in Annual NCAA APR Release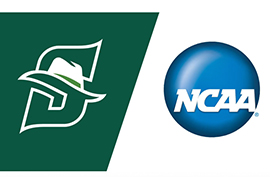 Four Stetson University athletic programs earned perfect single-year APR scores and two programs earned perfect multiyear scores in the recently released 2017-18 NCAA Academic Progress Rate Institutional Report.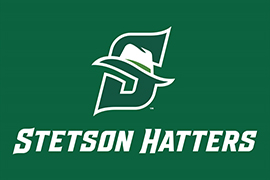 All 17 of Stetson's NCAA sports – men's rowing is not an NCAA championship sport – performed well above the 930 minimum threshold on the four-year APR report. The two programs with perfect 1000 multiyear scores were beach volleyball and men's cross country. Those programs were also recently honored with NCAA Public Recognition Awards for posting APR scores in the top 10 percent of their sport.
The other 15 programs achieving high multiyear APR scores were men's golf (986), men's soccer (985), women's soccer (983), women's golf (982), lacrosse (981), softball (981), indoor volleyball (979), women's rowing (975), men's tennis (974), women's tennis (974), football (968), baseball (967), women's cross country (942), women's basketball (940), and men's basketball (940).
In addition, the four programs to achieve perfect 1000 single-year APR scores for the 2017-18 academic year were beach volleyball, men's cross country, men's soccer and men's tennis.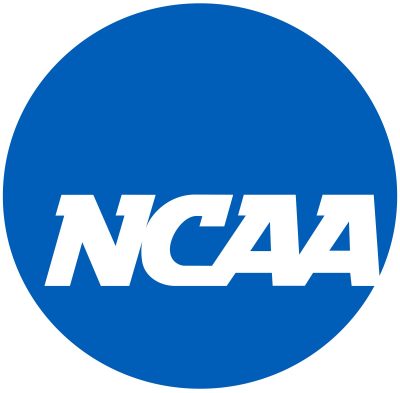 Implemented in 2003 as part of an ambitious academic reform effort in Division I, the Academic Progress Rate (APR) holds institutions accountable for the academic progress of their student-athletes through a team-based metric that accounts for the eligibility and retention of each student-athlete for each academic term.
The APR emerged when Division I presidents and chancellors sought a more timely assessment of academic success at colleges and universities. At the time, the best measure was the graduation rate calculated under the federally mandated methodology that was based on a six-year window and did not take transfers into account.
The APR is calculated as follows:
Each student-athlete receiving athletically related financial aid earns one point for staying in school and one point for being academically eligible.
A team's total points are divided by points possible and then multiplied by 1,000 to equal the team's Academic Progress Rate.
In addition to a team's current-year APR, its rolling four-year APR is also used to determine accountability.
While the APR is intended as an incentive-based approach, it does come with a progression of penalties for teams that under-perform academically over time.