Hatters Set for IRA Championships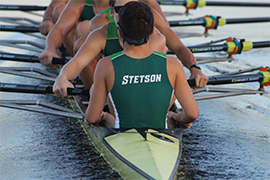 For the first time in program history, Stetson men's rowing will participate in the Intercollegiate Rowing Association national championships, May 31-June 2, on Lake Natoma in Sacramento, Calif. Sacramento State is serving as the host institution.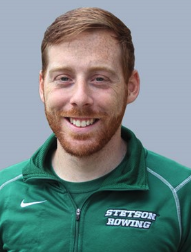 The Hatters are sending their Varsity 4+ team of Walter Klein (coxswain), Nick Hall, JT Lamon, Xavier Mulligan and Zachary Ewing.
"We are eager to get to represent Stetson alongside some of the best and most prestigious men's rowing teams from around the country this year as we compete in our first ever IRA National Championships," Stetson assistant coach Ethan Shoemaker said. "All spring we have searched out bigger and better races to compete in and it doesn't get any bigger than the IRA Championships. It takes a lot of hard work to get to this level, but this group has done everything I have asked of them. Now we are excited to get out there and race."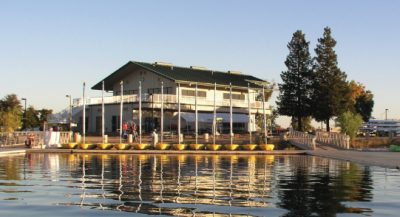 IRA, or Intercollegiate Rowing Association National Championship, is an annual invitational regatta that determines the national champions in men's varsity collegiate rowing. First contested in 1895, the IRA Championships allow teams to enter a multitude of events including Men's Open weight 8s, Lightweight 8s, Open weight 4s and Lightweight 4s.
This year, the IRA extended invitations to 32 different institutions. A total of 10 events will be contested this weekend. Individual and team champions will be crowned.
Heats begin on Friday, with semifinals set for Saturday and finals on Sunday. You can view all races live by clicking here.