Another Victory for Glenn Wilkes Sr.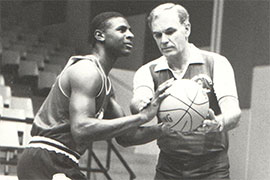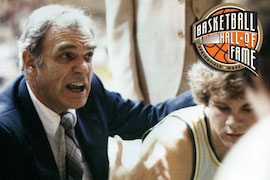 Glenn Wilkes Sr. led from the sidelines as head coach of men's basketball at Stetson for 36 years, propelling the Hatters during an unparalleled era of success.
In his 36-year coaching career — entirely at Stetson — Wilkes won 552 games and totaled 27 winning seasons. Late in his career, he often was referred to as "The Godfather of Florida Basketball." In 2014, he was inducted into the College Basketball Hall of Fame.
Wilkes became a legend.
Now, Wilkes is one of the newest members of the Naismith Coaches Circle at the Naismith Basketball Hall of Fame in Springfield, Massachusetts. On Sept. 6, he received the honor, which includes an engraved granite bench located at the entrance of the Naismith Hall of Fame building, named for James Naismith, the inventor of the game of basketball.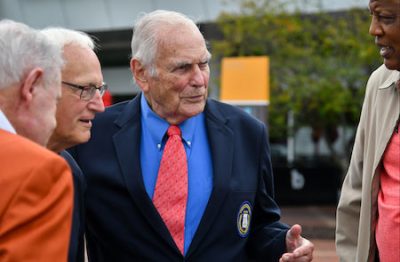 "It is very difficult for me to find the words that can express how appreciative I am about this honor," Wilkes said at the award announcement in late June.
"To be honored by anything that carries Naismith's name is simply phenomenal to me."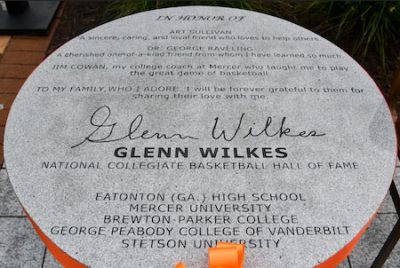 The Naismith Coaches Circle was created to honor the "first coach," James Naismith, and to pay tribute to the core values he taught: teamwork, sportsmanship, physical fitness, leadership and integrity.
All along his career at Stetson, and afterward, Wilkes — officially Wilkes, PhD — instilled those values on the court, throughout campus and in the community.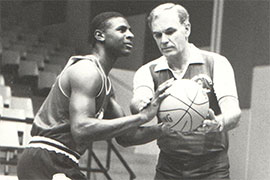 The Wilkes era began in the 1957-1958 season and ran consecutively through the 1992-1993 campaign, as the Hatters ascended from the NAIA level to NCAA Division I (in 1972).

In addition to his accomplishments on the court, Wilkes served the basketball community by sponsoring the first coaching clinic in the South, the first basketball clinic for boys, the first basketball clinic for girls and the first officials' clinic. Also, he's the author of seven basketball-related books. And, for good measure, he spawned another star coach, Glenn Wilkes Jr., the current women's basketball coach at Rollins College. He has outstanding grandson basketball players, too.
Today, the Coach, the Godfather, the Hall of Famer, who will be 91 in November, still is making a difference.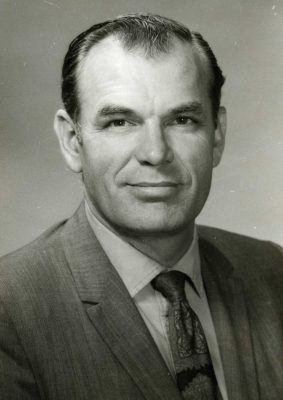 As the Daytona Beach News-Journal reported last November, "After ending his 36-year Stetson Hatters career in 1993, Glenn Wilkes has gathered no moss."
This year's other honorees are Denny Crum, former Louisville head coach; Cotton Fitzsimmons, longtime NBA coach; John MacLeod, who brought Oklahoma basketball into prominence; and current South Carolina head coach Frank Martin.