Stetson University in the News, Oct. 25-31, 2019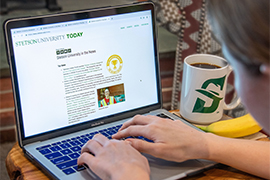 Top Stories: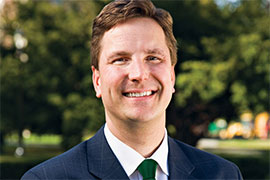 • Former dean of Vassar College, Christopher Roellke, PhD, was appointed as Stetson University's new president, effective July 2020, as reported by multiple news sources, including the Orlando Sentinel and Daytona Beach News-Journal on Oct. 30. Roellke will succeed President Wendy B. Libby, PhD, after she retires. ″(Stetson) just strikes me as a community that is welcoming and has a close faculty-student relationship, where people are working side-by-side to not just enhance learning but advance knowledge," Roellke told the News-Journal. "That really appeals to me."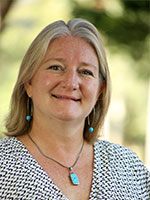 • Professor and Chair of Environmental Science and Studies Wendy Anderson, PhD, was quoted in the Daytona Beach News-Journal article, "Volusia talks 'State of Our Water'" on Oct. 28. As a part of the Victoria Park Homeowner's Association, Anderson has been working to come up with easy solutions for those who have to keep their lawn at a certain level of maintenance while also wanting to not waste water or fertilizer. "These residential areas are a big piece of the problem," she said. "But we can use these HOA neighborhoods as a unit for change."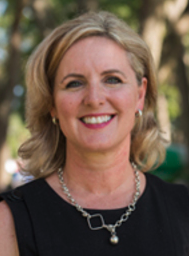 • Visiting Assistant Professor of Health Sciences Ronette Lategan-Potgieter, PhD, was quoted in the Oct. 31 article, "The Not So Sweet Spot: They May Taste Great, but Sugary Drinks Can Pack a Major Punch to Your Gut and Your Health," at CommunityHealthMagazine.com. "The main concern with sugary beverages is the amount of 'easily consumed' calories that are provided with very little or no other micronutrients," Lategan-Potgieter said.
• Professor of Psychology Christopher Ferguson, PhD, was interviewed for a Spectrum News 13 segment on Halloween about the psychology of fear and the enjoyment of fear.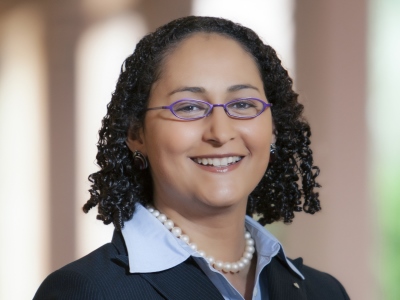 • Law Professor Ciara Torres-Spelliscy was interviewed for an Oct. 24 Vox article called, "Trump's lawyer says he can't be prosecuted. I asked 16 legal experts if that's true." Her comments in that article were also featured on AlterNet and Citizen Truth.
• Law Professor Catherine Cameron was quoted in an Oct. 26 article in the Daytona Beach News-Journal article called, "Trump 2020 Flagler Ave. brick controversy shelves NSB sidewalk program."
• Law Professor Royal Gardner was quoted in an Oct. 31 AP article, "Bringing the World's Buried Wetlands Back From the Dead."
Other News: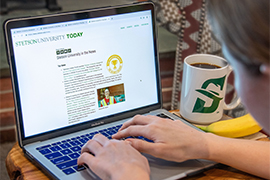 • Law Professor Ciara Torres-Spelliscy was quoted in an Oct. 30 article in Teen Vogue called, "2020 Democrats Are Getting Edgier to Try to Attract Young Voters. Will It Work?"
• Law Professor Ciara Torres-Spelliscy wrote an Oct. 28 essay for the Brennan Center website called, "The Supreme Court Considers Political Lies in the Bridgegate Case." This column was picked up by other sources, including the Election Law Blog.
• Second-year law student Nicholas Marler helped draft an Oct. 14 post on BeLabor the Point Blog called, "Strict Enforcement of Non-Negotiable Employment Policies: A Few Horror Stories."
• The St. Pete Catalyst Oct. 28 article, "Wrongfully convicted man brings criminal justice message to Stetson Law students," quoted Law Professor Judith Scully.
• Law Professor Rebecca C. Morgan wrote the following blog posts for Elder Law Prof Blog: Oct. 25, "Law Profs Initiative To Cut Down Academic Paper Marketing;" Oct. 28, "Washington Post Offers Bold School Newsletter;" Oct. 29, "Student Views of Recent Events;" Oct. 30, "DC Ethics Opinion on Impaired Lawyers;" and Oct. 31: "Free Webinar: Advanced Training on Medicare Part B."
• Law Professor Ellen Podgor's piece "Corruption is Not a Crime" was mentioned on FCPA Professor Friday Roundup on Oct. 25.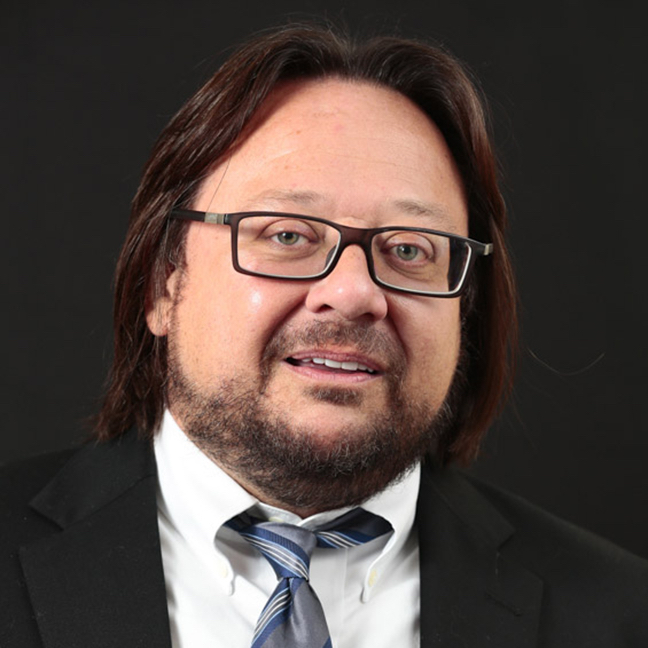 • Law Professor Peter Lake was quoted in an Oct. 29 article on EducationDive called, "5 college Title IX lawsuits to watch."
• Law Professor Lou Virelli was quoted in an Oct. 26 Washington Times article called, "Ex-cons take Florida to court over voting rights; say requirement to pay fines is a 'poll tax.'"
• Tampa Bay Newspapers picked up the Stetson College of Law press release about the Reimagining Advocacy Conference in an Oct. 31 online post.
Alumni News:
• Alumnus Jeff Cara was featured in an Oct. 28 article titled, "Medical dream comes full circle," in The Palm Beach Post. Cara, who was profiled by The Post 18 years ago, has now fulfilled has childhood dream of becoming a doctor.
• Law alumna Amy R. Rigdon was elected partner in the Washington, D.C. office of Latham & Watkins LLP, according to the firm's website.
• Law alumna Karla Ravenel has joined the Tampa office of Kelley Kronenberg, according to an announcement on Citybizlist.