Stetson University in the News, Sept. 27-Oct. 3, 2019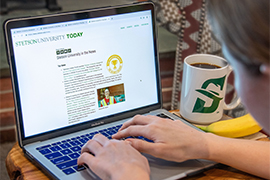 Top Stories: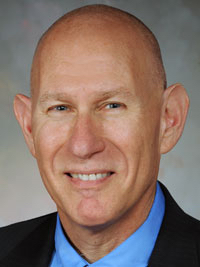 • Roland and Sarah George Professor of Finance and Chair of Finance Stuart Michelson, PhD, and Assistant Professor of Finance and Interim Director of Roland and Sarah George Investments Institute Matthew Hurst, PhD, were quoted Sept. 30 in the U.S. News & World Report article, "5 of the Best Dividend Stocks to Buy in October."
• The Nation's Health, a publication of the American Public Health Association, quoted Professor of Psychology Christopher Ferguson, PhD, in an October article, "Video games and health: Sorting science from popular beliefs — Many believe games cause gun violence."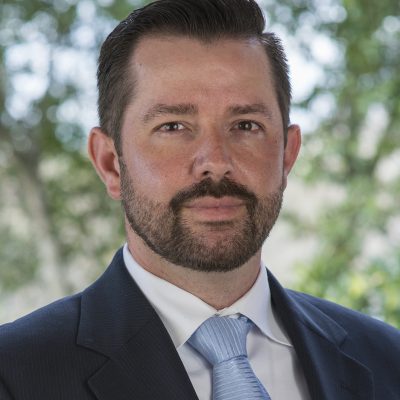 • Professor of Accounting Valrie Chambers, PhD, edited the article, "Substitute-for-returns procedure" for the Tax Adviser on Oct. 1. Chambers also edited the article, "IRS practitioner services and AICPA's ongoing advocacy for improvement" at the Tax Adviser on the same date.
• On Oct. 2, Tampa Bay area NPR station WUSF wished Florida's first law school a happy birthday, noting the John B. Stetson University College of Law opened on Oct. 2, 1900, in DeLand.
• Law Professor Ciara Torres-Spelliscy wrote a Sept. 26 blog post for the American Constitution Society called, "Congress Has Used Campaign Finance for Impeachment Before: Here's How To Do It Now."
Other News:
• Law Professor Ellen Podgor was quoted in an Oct. 2 ABA Journal article called, "Split intensifies over prosecutors' ethical disclosure duties."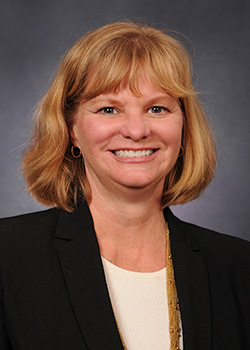 • Law Professor Ciara Torres-Spelliscy was mentioned on the Election Law Blog as a panel speaker for the Don McGahn II and Bob Bauer In Keynote Conversation at George Mason Conference in Washington, D.C., on Oct. 4.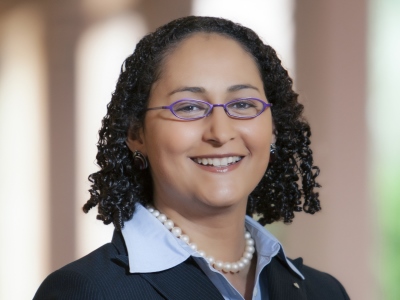 • Law Professor Ellen Podgor was featured in an online symposium for SCOTUSblog. The blog post introducing the symposium and its participants is called, "SCOTUSblog online symposium previews 'Bridgegate' political corruption case," and Professor Podgor's piece is, "Symposium: Corruption is not a crime." This symposium is promoted on both the Doug Cogan blog and the Sentencing Law and Policy Blog.
• Law Professor Rebecca C. Morgan wrote the following blogs on the Elder Law Prof Blog: Sept. 27, "Student Views of Recent Events;" Sept. 30, "Special Touches in an Elder Law Practice;" Oct. 1, "Make These a Part of Your Exercise Routine?"; Oct. 1, "Changing the Perceptions of Ageism Through Positive Media;" Oct. 2, "Emergency Planning & Older Adults: A New Report on Preparedness."
Alumni News: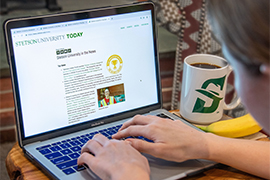 • Alumna Elizabeth Hutchison was featured in an article on HerCampus.com. The article, titled, "Meet Elizabeth Hutchison: A Strong Advocate of Feminist Recovery," discusses her research regarding the "feminist recovery." Hutchinson is a Literature PhD student at Florida State University.
• Alumnus Billy Guthrie was featured in a Daytona Beach News-Journal article titled, "Middle School Band Director Turns Novice Musicians Into Pros." Guthrie is the band director at Ormond Beach Middle School.
• Law alumna Tara Forrest recently joined the Rogers Towers law firm in its Jacksonville office in the estates and trusts department, according to the Marbut Report.