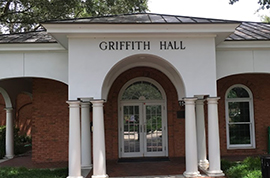 College students face many challenges and stresses, from studying for final exams to managing finances and navigating new relationships.
Stetson's Counseling Center now has even more ways to help students, free of charge, whether through group counseling, one-on-one counseling or attending workshops.
Counseling can be beneficial for students who are dealing with depression, anxiety, general stress, or just need a judgment-free place to talk. Any current Stetson student can make an appointment by going to the Counseling Center in Griffith Hall or calling 386-822-8900.
Stetson has now added even more services, beyond one-on-one counseling, said Natasha Ramnauth, MA, who joined Stetson in 2016 as a counselor and the Outreach coordinator for the Counseling Center. She shared some of these new services and options for students and why more options are being made available.
"We want to service as many students as we can and meet their needs in-house, but we also have WellConnect," she said about a counseling service available to students 24/7.
Students can call WellConnect at 833-848-1765 to talk over the phone with a licensed counselor from the comfort of their dorm rooms. There is no time limit on the length of the call.
"If they [a student] are having a panic attack, a recent breakup, or in the moment crisis, they can call WellConnect. They'll get a licensed therapist with twenty-years of experience in the field," Ramnauth said.
Beyond these options, the Counseling Center also offers group therapy and the John B. Wellness Workshop series. All of these groups can be found at: https://www.stetson.edu/administration/student-counseling/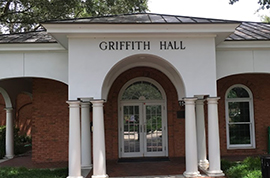 The Counseling Center offers resources for those who would like to support others. Kognito training is available to all students through My.Stetson.edu. A new course, called QPR (Question, Persuade and Refer), teaches the warning signs of a suicide crisis and how to best help. This training is an addition to the Kognito training offered to all students.
Students also can take advantage of the Hatter Food Pantry in the Counseling Center. The pantry provides food, basics for hygiene, and sweet treats to any student who asks during office hours. Students, faculty and staff are also able to donate to the pantry directly by bringing donations to the Counseling Center.
The staff at the Counseling Center are working hard to support students in every way while maintaining their own self-care. Right now, there is a wait to get an appointment with a counselor in person, which is why it's important to know the other options available. WellConnect, group counseling and workshops offer ways to take care of students' mental health until one-on-one sessions are available.
To learn more, visit the web page for the Counseling Center, call 386-822-8900 or visit the Counseling Center in Griffith Hall from 8 a.m. to 4:30 p.m. on weekdays (closed daily for lunch from noon to 1 p.m.).
-–Carley Fockler '15, English, will graduate in December 2019 with a master's degree from Stetson's M.F.A. of the Americas Creative Writing Program.