Stetson Law ranks No. 1 for Trial Advocacy in the U.S. for 22nd time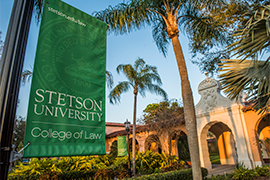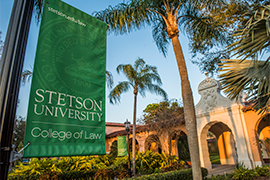 For the 22nd time in 26 years, Stetson University College of Law is ranked the No. 1 school for Trial Advocacy in the United States, according to U.S. News & World Report. Stetson is ranked No. 3 for Legal Writing.
"It is a remarkable accomplishment to be ranked number one in Trial Advocacy for the 22nd time," said Stetson University President Wendy B. Libby, PhD. "This steadfast dedication to excellence underlines Stetson's commitment to a rigorous education where innovative faculty are deeply invested in ensuring our law students become outstanding legal advocates in their communities."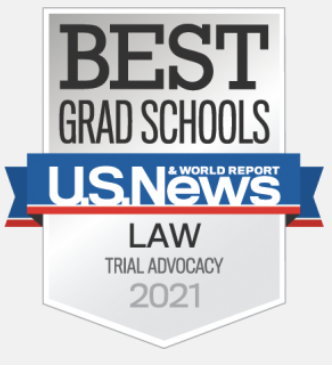 This year marks Stetson Law's 120th anniversary, and since its inception, the college has required its students to enroll in a practice court advocacy course. In fact, it is believed to be the first academic course of its kind at a law school. Through the Center for Excellence in Advocacy, Stetson continues to take seriously that legacy of molding practice-ready lawyers every day.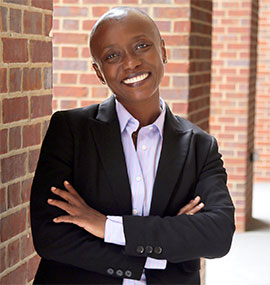 "Stetson has remained among the top programs in the country for Trial Advocacy for more than a quarter of a century and in legal writing for more than a decade," said Stetson Dean Michèle Alexandre. "We are incredibly proud of these accolades, as they reinforce that our mission – to transform students into advocates who are compassionate, ethical, powerful, persuasive and overall committed to excellence, not only in the legal profession, but in service to their communities – continues to thrive."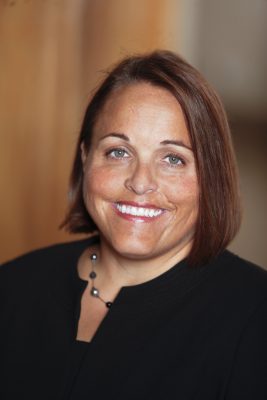 Just as important as trial advocacy, legal writing is a bedrock skill for any practicing lawyer. Stetson's legal research and writing curriculum provides students the tools to hone their ability to complete sophisticated legal analysis and to write clearly and persuasively. The faculty, through Stetson's Institute for the Advancement of Legal Communication, pursue scholarship and leadership in legal writing.
"Our mission has always been to lead the way in legal communication," said Kirsten K. Davis, PhD, director of the Institute for the Advancement of Legal Communication. "That Stetson ranks among the top legal writing programs in the country is feedback that our program is forward-thinking and our curriculum robust. We are thrilled."
More information about Stetson's nationally distinguished specialty programs is available online at: https://www2.stetson.edu/law/academics/advocacy/home/ and https://www2.stetson.edu/law/academics/lrw/.
-Ashley McKnight-Taylor
College of Law