Stetson University Moves All Classes Online, Beginning March 18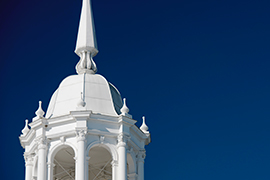 Effective Wednesday, March 18, Stetson University will move all classes online. The last day for in-person classes is Saturday, March 14. This change will be in effect for the rest of the spring semester, which ends May 5 when final exams are over.
The change comes as many universities are reacting to the worldwide COVID-19 outbreak.
"Stetson University has been working diligently to keep the personalized class experience we value in place, while planning and preparing for the potential disruption to our typical modes of education," said President Wendy B. Libby, PhD, in a statement to students, staff and faculty last night, March 12.
"We recognize that the classroom experience and interaction with faculty and close-knit groups of students are core to the transformative education we as an institution, as educators and as students truly value," Libby continued. "Given the rapid changes caused by the COVID-19 pandemic, even within the last 24 hours, I believe that our responsibility to students, their families, and our amazing staff and faculty requires that we put in place a different approach to learning for the remainder of the semester."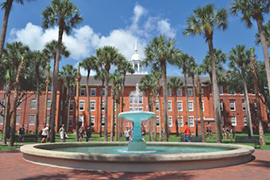 Students will be able to decide whether they will stay in on-campus housing or go home for the rest of the semester. Students must make their decision by March 20. Those who decide to leave will be expected to move out of the residence hall by March 23 and some moving assistance will be available.
The campus will remain open and services such dining, duPont-Ball Library, Health Service, counseling and on-campus tutoring will still be available; however, the hours those services operate may be limited depending on the number of students who choose to stay.
Staff and faculty will continue to work as normal, with some changes for faculty who will move to online education instruction.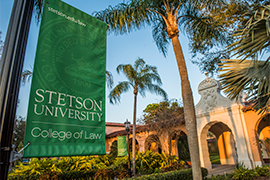 Students at Stetson University College of Law in Gulfport will be on Spring Break March 16-20, and all classes will resume online on March 23. All classes will continue online at the College of Law for the rest of the semester, which ends May 5.
"Stetson University remains committed to our students' success and to the health and well-being of everyone in our community," Libby said. "Our promise to provide students with an excellent education has not wavered. …We look forward to being able to return to our in-class learning environment during the upcoming summer and fall terms."
More information and updates, including Athletics decisions, from Stetson University administration and Emergency Management Team are on its Coronavirus Communication website.