Hatter Network Finds Their Voice amid COVID-19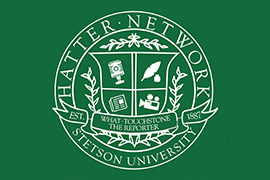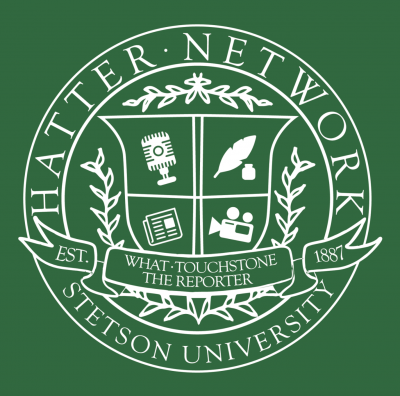 Last month, as COVID-19 moved classes online and sent most students home, sophomore Ruby Rosenthal assembled a team to discuss a daunting task.
As editor-in-chief of Hatter Network, the 20-year-old wondered how the staff could cover Stetson's DeLand campus during the pandemic while scattered from South Carolina to South Florida — and focusing on their academics, too.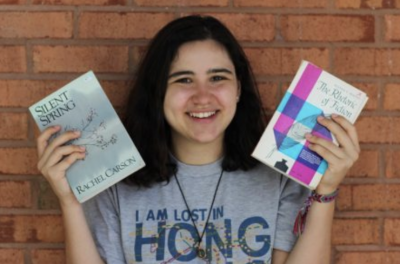 "It was definitely stressful," said Rosenthal, an international studies major who is back home in Palm Beach Gardens. "It was difficult because a lot of what we do is based on in-person communication to create a physical product you can hold in your hands, or in the case of the radio station, sitting in a physical place for something to go on air."
But quickly, the staff coalesced around a new routine, talking individually every day and holding a weekly staff meeting on FaceTime.
One of their first tasks was moving Uncouth Hour online to WHAT Radio on Thursdays at 9:30 p.m. They also focused on the next issue of the Touchstone Literary and Arts journal, which they hope to print this semester, as well as a coronavirus special print edition of The Reporter.
"My goal is to make that issue as honestly as we possibly can to represent our situation as students, represent the actions that Stetson took, and that kind of thing," Rosenthal said about the Reporter. "I want it to be a living historical document that someone can pull out at any time down the line and read what life was like at this moment. We have a really important responsibility to make that happen."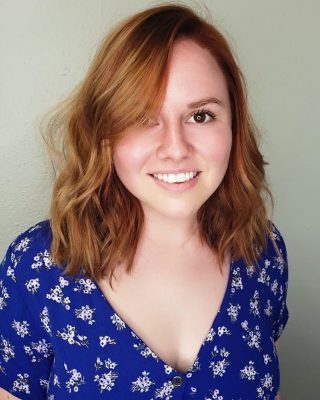 She credits the staff for being "amazing with communication and coming up with creative solutions to problems." That includes Gracie Lookadoo, executive station manager for WHAT Radio; Jacob Mauser, executive editor of Touchstone; and Hannah Zeller, executive editor of the Reporter.
The Reporter has been covering COVID-related news for the DeLand campus and posting it on the Hatter Network website, including a Q&A with a student who contracted coronavirus. The team of editors, designers, writers and photographers are producing the special issue on coronavirus entirely remotely, wrote Zeller from her home in Eustis.
"Overall, I'd say that our basic approach to coverage has been to make sure the Stetson community is well-equipped with content that keeps them informed and safe, but also provides an outlet for them to escape from the craziness of the world, even just for a minute," said Zeller, a junior and double major in Communications and History.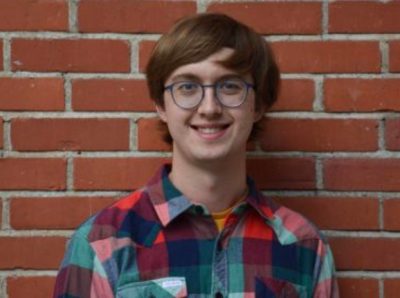 Mauser, editor of Touchstone magazine, has stayed in DeLand, living in an off-campus apartment. A graduating senior and English major, he expects to print Touchstone 2020 this semester, even if the distribution gets pushed back to the fall.
"We've found the actual construction of Touchstone to be an especially big challenge – magazines and journals like that are normally done face to face, and even the big multinational magazines and journals are struggling with the transition to online work," he said. "Many have decided not to run print editions at all while we get through this.
"Like them, we've had to adapt to distance-working, a change which has been well-handled but which I'm sure we all hope to leave behind as soon as it's safe to do so," he added.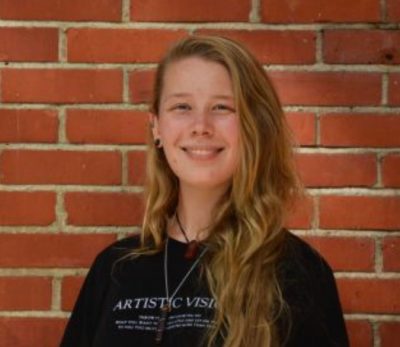 Before most staffers left campus, they already were planning to continue Uncouth Hour as an internet radio program. The open-mic show was renamed CoRadio (a name that comes from "co," as in collaboration and "CO" as in COVID-19), and organized by WHAT Radio and Touchstone magazine.
"Out of the three branches of Hatter Network, WHAT Radio is one of the most easily adaptable to isolation," wrote Lookadoo, a junior studying music technology, in an email from her home in Greenville, South Carolina. "Our media is all digital, which puts us in a unique position to really help keep the arts alive."