Class Project Helped Sarah Trupp Share Students Stories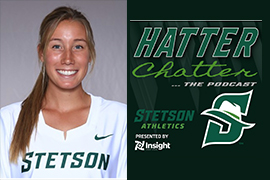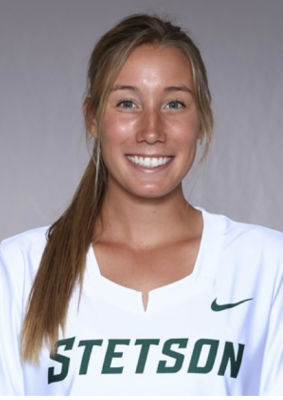 In her final semester of college, Sarah Trupp had a class group project planned around sharing what life as a student at Stetson University is all about.
Then, on March 12, Trupp, a member of the Hatters' women's lacrosse team, got the heart-breaking news that her senior season was over. No final chance to share the field with her teammates and friends, no Senior Day recognition, no chance to move the needle for her program.
It was all just over.
On Hatter Chatter … The Podcast, presented by Insight Credit Union, Trupp talks about how she and the other members of Journalism Studio class, under the direction of Andy Dehnart, MFA, visiting assistant professor of Journalism, pivoted their planned project and created "Corona College," a podcast series giving voice to Stetson University students who had their semester disrupted by the COVID-19 pandemic.
The six-episode series shared the stories of a variety of Stetson students – freshmen, commuters, international, Greek, student workers and, for Trupp, student-athletes. Her episode, the first in the series, included a conversation with Sunniva Helland-Hansen from the beach volleyball team and Robbie Peto from baseball.
Like Trupp, both had their senior seasons cut short, forcing not only the challenge of completing academic work remotely, but the question of whether to return for another year. For different reasons, all three made the difficult decision to move on after graduating this spring.
Trupp, who returned home to Long Island to complete her academic work, is now focused on starting a career she hopes will be in media, particularly in broadcast production or in social media.
She shares her journey from youth gymnast to collegiate lacrosse standout, and talks about her experience at Stetson University on Hatter Chatter … The Podcast.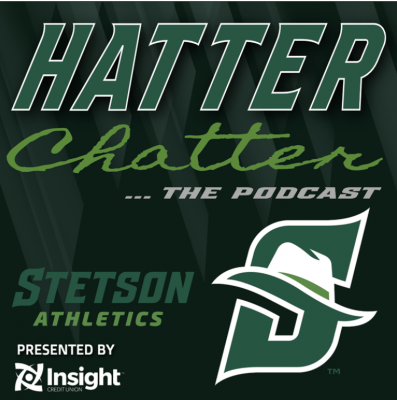 In addition to being available at GoHatters.com/podcasts, Hatter Chatter is also available at Apple Podcasts, Google Play, Spotify, Stitcher, TuneIn and others. Make sure to give a like or a rating, or make a comment about the podcast on whichever platform you use.
Listeners are also encouraged to provide feedback, ask questions or make suggestions for future guests via email at [email protected].