President Roellke to host 3 Webinars for Students, Staff and Faculty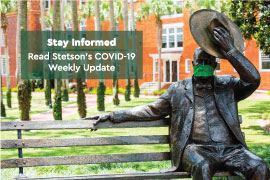 Weekly Update 8
Webinars with President Chris Roellke, PhD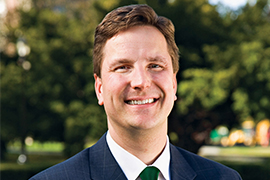 As a part of his accelerated "listening and learning tour," President Roellke will be conducting a series of weekly live and interactive webinars for students, staff and faculty. As he described in the message he sent yesterday, the goal is to engage our community as transparently and consistently as possible. The first webinar is Thursday, July 16, 1-2 p.m., and additional webinars are scheduled for Thursday, July 23, 1-2 p.m., and Thursday, July 30, 1-2 p.m.
To register for these webinars, visit Messages from the President.
Last Week's Webinars Online
Last week's webinars have been posted to the website. You can find them online here:
Testing for COVID-19
With the leadership of Stetson Health Service and Stetson's Safer Campus Task Force, Family Health Source, a local, not-for-profit, primary medical-care agency will provide a COVID-19 Pilot Testing Program during July. We are hopeful that this pilot will help us understand COVID-19 in our current community and inform practices for the fall.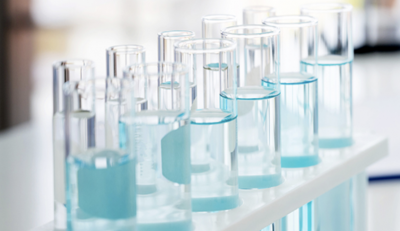 Family Health Source will be on the College of Law Gulfport and Tampa campuses the week of July 13 to provide diagnostic nasal swab PCR testing for students and employees. They will be on the DeLand campus the week of July 20 to provide the same testing. The test is done at no cost to the individual. If you have health insurance, you will be asked for your insurance card.
Family Health Source will be sending out information and instructions on signing up for an appointment. Appointments will respect physical distancing. We highly encourage students, staff and faculty who are in the area to get tested at this time even if you are asymptomatic.
Stetson will assist with needs related to residential student isolation and community tracking and tracing for those who test positive. Results are available in 4-5 days.
Facility Air Quality
In terms of airborne disinfection, ASHRAE (American Society of Heating, Refrigerating and Air-Conditioning Engineers) describes three collective technologies for disinfection of airborne pathogens like coronavirus: ventilation, filtration and UVGI (Ultraviolet Germicidal Irradiation). For some years, Stetson has been installing UVGI light in the HVAC systems across its campuses. Working with engineers, Facilities Management is taking additional steps to reduce the transmission of airborne pathogens through supplemental devices for classrooms and traditional residence hall rooms. This proactive action by the university has increased the wellness of buildings and set a foundation to limit the airborne transmission of pathogens.
Face Shields
Any faculty or staff member can request a face shield by contacting their Building Coordinator (BC). The BC can include these requests with all the other PPE items for their area. Some BCs have already picked up the PPE items for their area and were given washable masks for faculty and staff. If a faculty or staff member prefers a face shield instead of a mask, then the BC can trade the unused mask for a face shield when they pick up the signage for their area.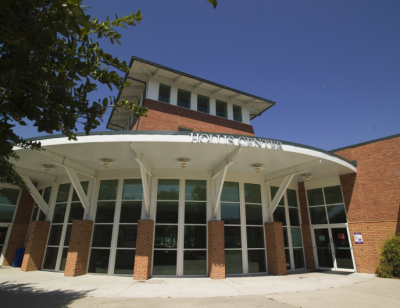 Hollis Center
Plans are being made to re-open the Hollis Center on Aug. 3, and the Stetson community will see changes designed to help keep students and employees healthy while working out. If you plan to work out in the Hollis Center, please read about the changes on the Wellness & Recreation website and download the Stetson University W&R app to schedule an appointment.
Travel Mindfulness
Stetson students, staff and faculty are asked to be extremely mindful of their personal travel plans. Per the CDC, travel increases your chance of contracting and spreading COVID-19. Every time a member of our community leaves campus and returns, they bring with them new germs and exposures. Stetson will follow current isolation/quarantine requirements per the CDC, DOH and Florida executive orders. This request for travel mindfulness is in addition to those mandates. If you must travel: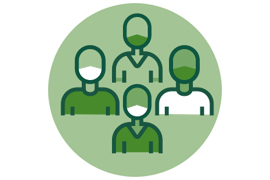 Wash your hands frequently with soap and water.
Wear a face covering such as a mask or shield.
Avoid crowded spaces (like bars).
Avoid transportation in which physical distancing is impracticable (like crowded airplanes, buses, or subways).
Avoid travel to areas with significant COVID activity.
Practice physical distancing.
Community Expectations
Being on campus this fall is a community social contract built on trust. The expectation is that all students, staff and faculty will make health and safety a top priority in all their actions. Every member of our community, as well as their families and loved ones, are counting on each of us to keep them safe as we interact on campus.
Compliance with public health measures is mandatory. You may have heard that DeLand requires masks to be worn in all public spaces. Stetson has its policy on face coverings as well. To prevent widespread infections and potential campus closure, our community must take these measures seriously. Anyone who puts others at risk by violating these expectations will be subject to corrective measures.
If you have comments/questions/suggestions, please email [email protected]. While we are not able to respond to every email, we do read all of them and appreciate your feedback.