Updates for international students, Community Standards and more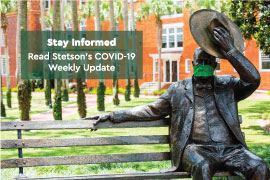 Weekly Update 11
Reminder: Webinars with President Chris Roellke, PhD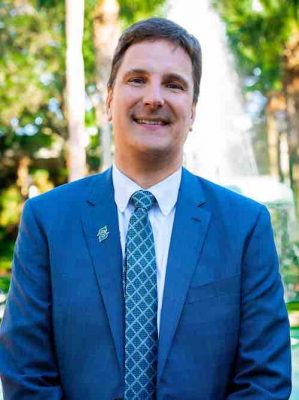 As a part of his accelerated "listening and learning tour," President Roellke is conducting a series of weekly live and interactive webinars on Thursdays for students, staff and faculty. The goal is to engage our community as transparently and consistently as possible. To register for these webinars, visit Messages from the President.
Webinar schedule
Aug. 6, 1-2 p.m.
Aug. 13, 7-8 p.m.
Aug. 20, 1-2 p.m.
Aug. 27, 7-8 p.m.
Webinar videos and transcripts will be posted on the Safer Stetson website under Latest Updates by the end of each week.
International Students
New information from WORLD for international students has been added to the Safer Stetson website under the Welcome Back to Campus button. See Welcome Back to Campus > Additional Information > International Students.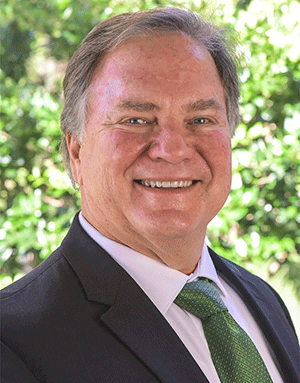 Intercollegiate Athletics Update
Stetson University Director of Athletics Jeff Altier provided an update on the status of ongoing work and meetings to address athletics and athletics competitions for Fall 2020. He received two updates recently from the ASUN and Pioneer Football League. Find out more on Safer Stetson under Latest Updates. Also, a list of Athletics FAQs for returning student-athletes and parents is now on GoHatters.com.
New Community Standards Policies
The Office of Community Standards has added an addendum to the current Code of Community Standards related to specific COVID-19 policies focused on increasing the health and safety of the community during this time. Policy sections in the addendum will include conduct policies for individual students and organization as well as possible sanctions for each of these categories. Policy categories included in the addendum will include facial coverings, visitors and guests, physical distancing, screening, isolation/quarantine, reporting and physical spaces. More information will be provided to the community in the coming weeks. Questions regarding Community Standards can be sent to Barbara Hawkins, [email protected].
Details on Stetson Tiers
More detailed information about the Stetson's tiered system used to respond to increases or decreases in COVID-19 cases on campus is now available on the Safer Stetson website under the Healthy Hatters button. See Other Resources, Tiers Detail.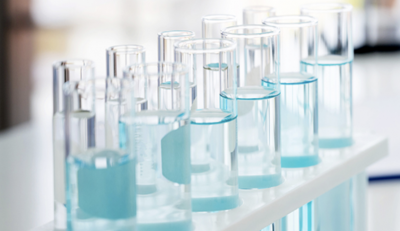 New FAQs on COVID-19 Testing
You can now find answers to your many questions about COVID-19 testing in the FAQs section of the Safer Stetson website. Questions about costs, where to get a test, what type of test to get, and many more are answered online.
Update to Face Coverings Policy
The Safer Campus Task Force has updated the Face Coverings Policy to include additional information regarding face shields in lieu of traditional cloth face coverings. Face shields may be necessary for those unable to wear cloth face coverings, or who are communicating with others who need to see the speaker's mouth. The Centers for Disease Control recommends the use of cloth face coverings over face shields (when used without a face mask) if feasible. Please review the additional information included in the Face Coverings Policy for more information.
Keeping Stetson Clean
Stetson has gone to extensive lengths to ensure that you will have a clean environment in which to work, learn, study and teach when you return to campus. Daily routine cleaning and disinfecting are an important part of reducing the risk of exposure to COVID-19.
Stetson will use Environmental Protection Agency (EPA)-approved cleaning solutions with label claims against the coronavirus. We will increase the cleaning frequency of surfaces that are frequently touched by multiple people such as tables, doorknobs, light switches, countertops, handles, desks, phones, keyboards, toilets, faucets and sinks in all common areas, classrooms and labs.
The level and frequency of cleaning will be increased for all buildings. This includes more frequent cleaning of high-touch surfaces throughout the day, with a special focus on additional daily cleaning of residence hall common areas, community bathrooms and classrooms, and placing hand sanitizer stations at all building entrances, elevator lobbies, and frequently traveled corridors. Additional special cleaning procedures are implemented in areas used by an individual who tested positive for COVID-19.
There is much more information on Stetson's efforts to maintain a clean environment in these documents online:
Welcome Back to Campus: See Risk Mitigation and The Classroom Experience
Guide to Returning to On-Campus Work: See Stetson's Cleaning Process
Wellness Checks through Everbridge app
Stetson will be using an app from Everbridge to keep us informed about the overall health of our community. The app will allow us to send you daily "Wellness Checks" before you come to campus. Based upon your responses to the questions, the application will let you know if you have been cleared to come to campus or, if not, provide you with next steps. Additionally, the application will:
Provide you with educational videos relating to COVID-19 and our community expectations.
Augment our positive-test reporting and contact-tracing efforts using Bluetooth-Proximity (GPS data is not used).
More information about the app will be available soon.