Webinars answer budget questions as reopening plans move forward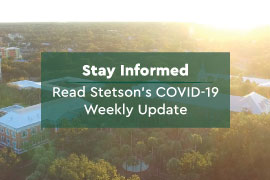 Weekly Update 7
Independence Day Holiday Weekend
We wish you a safe holiday weekend, and we want to thank our entire Stetson community for their dedication to supporting our students, faculty and campus during these difficult times. Please take care of yourselves and your families this weekend, and thank you for the grace and space you have provided for academic and administrative leadership to make difficult decisions needed to prepare for very different potential scenarios for Fall 2020.
Florida's spike in COVID-19 cases
The Safer Campus Task Force, including faculty and staff from both Gulfport and DeLand, and the university administration are as concerned about the spikes in Florida COVID-19 cases as you are, and focused on the safety of our faculty, staff and students. We will continue to work toward reopening in a healthy and safe manner, realizing that all of that could change based on orders or guidance from state or local government, or the Florida Department of Health. If that happens, we will adjust as needed. We are using the time we have to prepare for both in-person and remote learning and to implement the safety guidelines and policies we believe we need.
For more information and guidelines from the state, visit the Florida Department of Health COVID-19 website. Additionally, CNN has a site that allows you to search for information by zip code, as does the Florida Department of Health COVID-19 Dashboard.
Webinars
Academics
Provost Noel Painter expressed his gratitude to faculty and staff for their support in the many working groups and task force meetings that have been taking place to address the issues the university is facing:
Budget
Academic schedule, safe face-to-face education, academic policies planning
Safer Campus Task Force and its additional working groups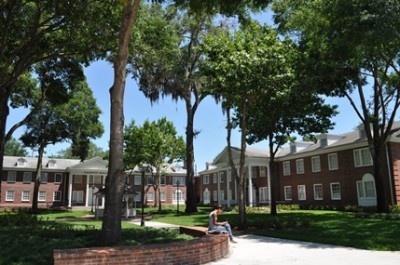 In alignment with the work of the Safer Campus Task Force, the provost indicated the community will be facing a different campus when we return in the fall. There is still ongoing work addressing standards and guidelines for music performances and athletic events, and even limits on class size, as well as class timing to allow for additional cleaning between classes.
Budget
EVP and CFO Bob Huth provided updates to faculty and staff during the webinars regarding the recent Board of Trustees Budget Announcement. A few of the most common questions during the webinars were:
Are the pay reductions temporary?

Yes. They are intended to be temporary during the current pandemic, but the university can't tell you when that will end.

When will the pay reductions take effect?

For faculty and staff making more than $40,000, pay reductions are scaled and banded between 2% and 7%; they go into effect on Sept. 1.
For President Roellke, VPs, deans and other administrators on the president's cabinet, the pay reductions are scaled and banded up to 15%; they go into effect July 1.
In all cases, higher salary employees bear the majority of the salary reduction.

Will merit raises not given this year be considered in the future?

Merit increases not offered this year will be taken into account as university finances improve or stabilize.

Are retirement benefit reductions temporary?

Reductions in retirement benefits also are designed to be temporary and will be addressed as university finances improve or stabilize.
Requests for Accommodations
Members of the Stetson community have asked about the university's policy on providing accommodations for faculty and staff concerned about COVID-19 and its impact on them and their families. We thought it would be helpful to review how the university responds to requests for accommodation and/or adjustment to work arrangements. This topic was addressed in a recent email to employees from Human Resources.
Employees seeking accommodations due to medical concerns for themselves or their family member(s) should follow Stetson's ADA and FMLA processes. This process is initiated by submitting the COVID – 19 Reasonable Accommodation Request Form to Human Resources.
A process for students to request accommodations will be finalized and published next week.
The Tuesday faculty and staff webinars will be posted as soon as possible on Stetson's COVID-19 Communications website under Faculty and Staff Updates (see left navigation).
Updates and reminders from SCTF
Meetings and gatherings
With the exception of class meetings or FSEM's, anyone planning an in-person gathering or meeting in early fall, your maximum number of participants should be 10 or less. This is in alignment with the Virtual Tier of Stetson's tiered system describing mitigation and response efforts at different levels. This applies to all non-academic meetings or groups scheduled by students, student organizations, staff, employee meetings, faculty casual gatherings, etc. We hope to progress to larger group sizes based on how our Stetson community is managing COVID-19 as well as local numbers.
Outside groups, camps and clinics
All outside groups, camps and clinics that commence on or before the conclusion of Tier 1 are canceled, postponed or should be converted to a virtual experience. This includes athletic camps and clinics, music camps, programs organized through the Office of Continuing Education and Outreach, and facility rentals.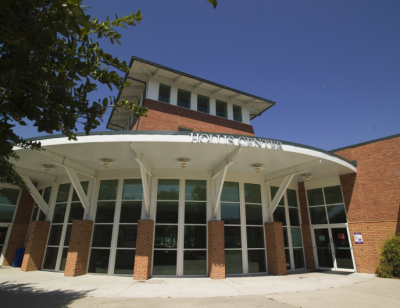 Hollis Center
Lynn Schoenberg, Dean of Students, announced that plans are in the works to reopen the Hollis Center gym and facilities in a limited fashion for students, faculty and staff participation in fitness activities – gym, classes, outdoor fitness – in the near future. The reopening plan was recently reviewed and approved and more information will be coming out soon. This is limited to only current students, faculty and staff participation at this time.
Addition to Face Coverings Policy
The Face Coverings Policy now includes more clarification about when you must wear a face covering (mask or face shield) and when a face covering is not required.
New frequently asked questions have been added for student athletes and others in the Athletics Department under the category, Athletics.
Answers to questions under the Residential Living/Move-In Day category have been updated.
A list of frequently asked questions specifically for international students on F1 visas is available on the WORLD website. You also can contact

[email protected]

if you have a question that isn't answered there, or visit the World Blog to see all their updates.
Stetson-sponsored domestic travel
All Stetson-sponsored domestic travel is significantly restricted through the end of the calendar year 2020. Athletic travel is also being significantly reduced from previous years through conference and institutional initiatives, but not eliminated. The university cabinet, which includes vice presidents, the athletic director, deans and the president, are responsible for defining required travel for their areas and questions should be directed to the appropriate cabinet member.