Stetson to Help Young Sound Seekers Learn About Acoustic Ecology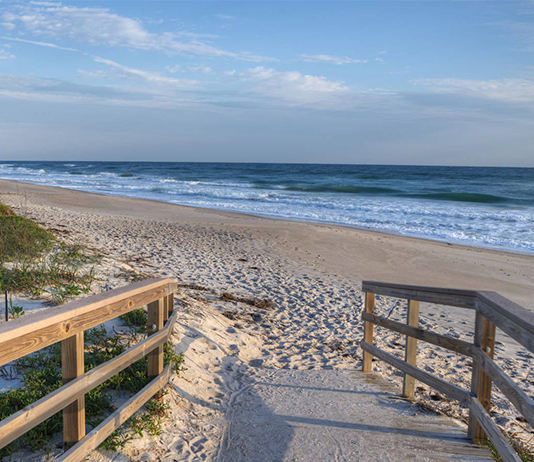 Update: On Aug. 22, Stetson's monthly excursions began as part of the Atlantic Center for the Arts' Young Sound Seekers program. Students from the Center for Visually Impaired traveled to Canaveral National Seashore, with Stetson's Nathan Wolek, PhD, helping to lead the instruction. The next excursion is scheduled for Sept. 26 at Seminole Rest in Oak Hill, another part of Canaveral National Seashore.
The article below was originally published on Aug. 14.
Thanks to a $300,000 grant from the National Park Service's Natural Sounds and Night Skies Division, Atlantic Center for the Arts is launching a Young Sound Seekers program later this month, designed for blind and low-sighted youth.
Among the primary partners of the five-year initiative is Stetson, which is developing and delivering lessons to teach youth about environmental conservation and natural sounds.
As part of that curriculum, Stetson will lead monthly excursions to the Canaveral National Seashore.
The Young Sound Seekers program encourages the appreciation of natural sounds and is intended to help overcome barriers to access by creating a safe, undistracted outdoor space for blind and low-sighted students ages 13-22.
Aside from Stetson, other partners with Atlantic Center for the Arts include the Florida Department of Education's Division of Blind Services and the Center for the Visually Impaired, headquartered in Daytona Beach. ACA is located in New Smyrna Beach.
Specifically, the program will host students from the Center for Visually Impaired on monthly visits to Canaveral National Seashore, approximately 40 miles from Stetson between New Smyrna Beach and Titusville in Volusia and Brevard counties. Stetson professors and students will lead a series of listening and field recording activities that teach the value of conserving the natural soundscape ― for human wellness and for wildlife communication.
Before each visit, the participants will learn about the biodiverse habitat of marine and terrestrial animal species, the history of the Indian River Lagoon and soundscape ecology. Also, they will learn ways to share this knowledge with the community through broadcast media and public presentations.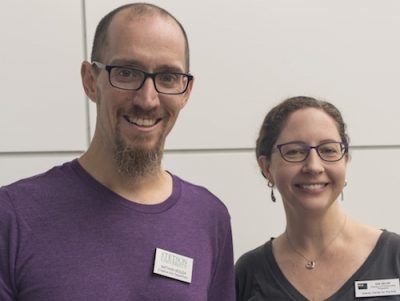 "Canaveral National Seashore has a diverse soundscape," said Stetson Nathan Wolek, PhD, professor of digital arts and music technology, who is leading the university's efforts. "You have the wind and waves, wildlife both above the water and below, and a much lower density of people than a typical Florida beach.
"I am very excited to help introduce these students to that soundscape through Young Sound Seekers. Hopefully, they learn to appreciate what a valuable resource this national park is for the local community, and I'm sure we will also learn from their unique perspective on the park experience."
Added Eve Payor, ACA director of Community Programs: "The goal of this program is to inspire youth to use creativity to engage with nature, and welcome them to enjoy and protect our beautiful national parks."
Acoustic ecology, as it's termed, isn't a new area of study for Stetson. Both faculty, including Wolek, and students have conducted field research in the past with the support of the university's Institute for Water and Environmental Resilience. Additionally, Stetson had an existing relationship with ACA, working together on several projects. So, when the opportunity arise to pursue the grants in a competitive national process, Wolek didn't hesitate.
"We will try every month to go to a different location inside the park, so that during the course of the year the students in the program get to know the various aspects of the park," said Wolek.
Notably, Wolek has another excursion planned in a few months. In his own quest to study acoustic ecology, he has scheduled travel in January to Scotland to conduct location-based recording research supported by the Fulbright Program.
-Michael Candelaria