Stetson Welcomes 859 New Students This Fall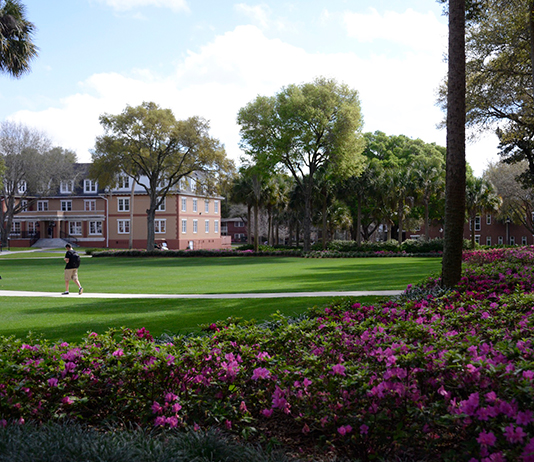 Stetson University welcomed 859 first-time-in-college students to its DeLand campus this fall, bringing undergraduate enrollment to 3,125, a 1.8% decrease from the same time the previous year. With 383 graduate students, a 20% increase over last year, total enrollment for Fall 2020 on the DeLand campus is 3,508, just slightly ahead of last year's 3,502.
Stetson's College of Law in Gulfport has a total enrollment of 954, bringing the total number of Stetson students at all campuses to 4,462, which also nudges ahead of Fall 2019's 4,429 enrollment figure.
The university conducts an official census each September and reports the enrollment information to the federal government, college guides and other sources.
"As parents and students are making decisions on colleges, what stands out to them is academic reputation, graduate schools or careers that the education can lead to, and the demonstrated value of a private education in developing students' independence and self-confidence," said Ray Nault, interim vice president of Enrollment Management.
"Stetson's highly regarded faculty, student outcomes and state of the art financial planning have worked in its favor to help build the Class of 2024," Nault noted, adding that Stetson is a "Best Value" and "most innovative" university, according to U.S. News & World Report.
Other factors supporting enrollment strength are recently launched majors and minors, the expansion of Hillel and a Jewish studies minor, and greater interest in university graduate programs in business, counseling, education and English.
-Janie Graziani