Stetson Launches New Graduate-Level Data Analytics Tracks in Accounting and Business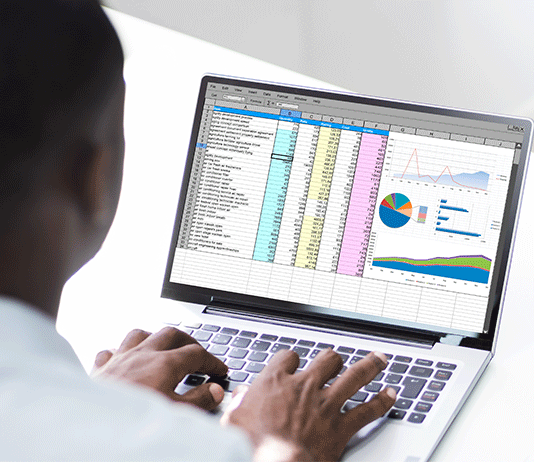 Data analytics are changing the business landscape by determining valuable financial insights and increasing profitability for everything from startups to Fortune 500 enterprises.
According to a 2018 World Economic Forum report, 96% of companies are likely to hire employees with data analytics skills by 2022.
Stetson University's Master of Accountancy (MAcc) and Master of Business Administration (MBA) programs are responding to corporate needs by offering online data analytics tracks and waiving the Graduate Management Admission Test (GMAT) requirement for all applicants through Fall 2021.
"Rapid technological advancements are drastically changing the world of business and accounting profession," said Maria Rickling, PhD, chair, M.E. Rinker, Sr. Institute of Tax and Accountancy Department. "The data analytics track in the MAcc program is designed to expose students to cutting-edge technologies and technological processes to best prepare them for a successful career in accounting."
"Data analytics are used in order to develop insights for corporations and eventually create added value to companies and improve the decision-making process," said Petros Xanthopoulos, PhD, executive director of graduate programs. "The MBA concentration in data analytics track allows the Stetson University School of Business Administration to cultivate the critical and quantitative skills of our students by helping them become problem solvers who can tackle challenges inherent in global organizations."
MAcc and MBA students will learn how to make business decisions with machine learning, essential general data analytics programming concepts and techniques, and about special topics for developing technological skills that are shaping the future of business.
The MBA concentration in data analytics track requires graduate students to take a course on making managerial decisions based on analytic capabilities. They also can register for an optional Big Data and Analysis elective course.
-Sandra Carr