Ensuring the Quality of a Stetson Education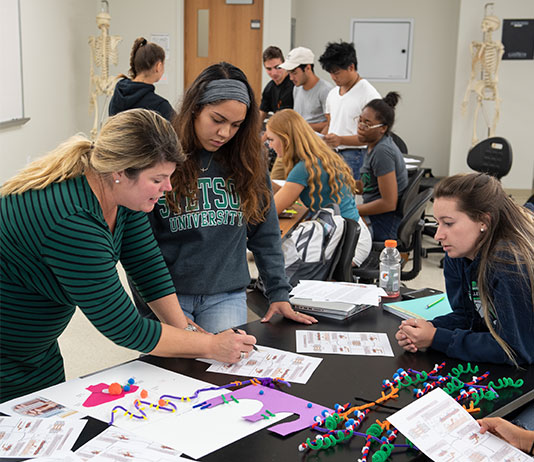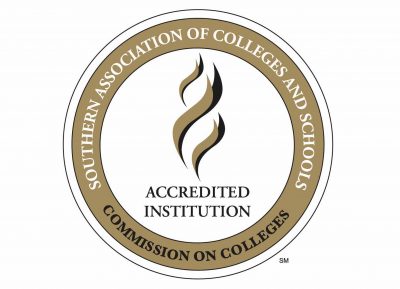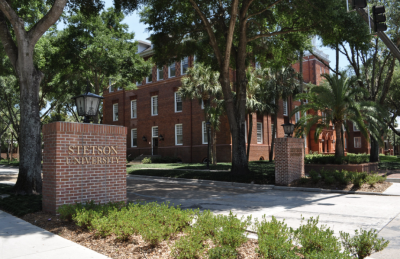 Stetson faculty, staff and students are deep at work on a once-in-a-decade effort to reaffirm the university's accreditation and create a new initiative to improve student learning.
The 10-year reaffirmation review is wide-ranging and vital for Stetson's mission. Accreditation provides a means of assessing Stetson's quality of education, institutional services and policies based on six core values, including integrity, peer review/self-regulation, student learning, continuous quality improvement, accountability and transparency.
Work on the reaffirmation process began at Stetson in 2019 and will culminate in an 800- to 900-page report submitted in September 2021, evaluating the institution on 73 standards, with thousands of pages of supporting documentation.
Afterward, a team of Stetson's peers from sister colleges and universities will visit in April 2022 for an on-site review. The Southern Association of Colleges and Schools Commission on Colleges (SACSCOC) will announce its decision on Stetson's 10-year Reaffirmation Process in December 2022.

"They are assessing the quality of our education to make sure we're delivering a college-level education to all of our students that is going to prepare them for either graduate school or for college-level work once they graduate," said Rick Tysor, executive director of Academic Administration and Stetson's liaison to the accrediting body.
In addition to the report and on-site visit, the SACSCOC reaffirmation process requires the development of a Quality Enhancement Plan (QEP) which reflects Stetson's commitment to improving student learning outcomes and/or student success. Although the QEP is just one part of the 10-year review process, it usually creates a signature program for the institution. Stetson's First Year Seminars, or FSEMs, for example, came out of this process 10 years ago and are required for all first-year students.
"It's kind of this real showcase project," Tysor explained. "Each institution has to do this — pick one topic that they're going to focus on that can really affect student learning outcomes and/or student success."
Last spring, a task force of faculty, staff and students conducted a campus-wide survey, led discussions and reviewed research before recommending a QEP topic to improve undergraduate learning. Based on the input, the Quality Enhancement Plan Task Force recommended a new student initiative that emphasizes "Communication and Critical Skills, with focus on speaking skills, quantitative literacy, and information literacy."
This semester, a second task force of faculty, staff and students will work to finalize details for the new initiative.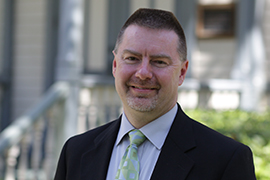 "I'm exceptionally excited for our community to begin this important work," Provost Noel Painter, PhD, wrote in an email to students, faculty and staff on Sept. 17. "Thank you to all those who added to the development of the QEP topic recommendation and will now carry that recommendation to a point of implementation, documentation and impact for our students."
In addition to developing the QEP, faculty and staff at the DeLand campus and College of Law are compiling data and writing extensive reports to show Stetson meets all required standards in areas such as student achievement, academic and student support services, faculty credentials, educational policies and financial resources. Initial drafts of the reports are due Oct. 16 and Dec. 18.
Those initial drafts will be reviewed, edited and compiled into a cohesive Compliance Certification Report, due in September 2021.
While many faculty and staff are immersed in the project, a management team has been tasked with keeping the project on track, and assembling and editing the final report. That team includes Tysor; Jason Bent, associate dean for Academic Affairs and a professor at the College of Law; Kirsten Davis, professor of law; Carol Buckels, director of Grants, Sponsored Research and Strategic Initiatives; Angela Henderson, PhD, executive director of Institutional Research and Effectiveness; and Kristen McKosky, project coordinator.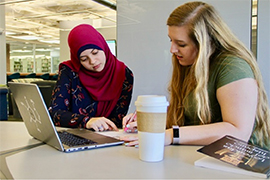 Throughout the process, Stetson is committed to keeping faculty, staff and students informed about the progress of reaffirmation preparations. Visit Stetson's SACSCOC 10-Year Reaffirmation Process website to learn more, and find reports, meeting minutes, and membership of the various committees and teams.
"The overall focus and reason for accreditation is to ensure Stetson's quality of education. We look forward to demonstrating Stetson's excellence and creating a new path to student success through the QEP. This is truly a team effort, involving the entire university – faculty, staff, students and administrators," Tysor said.