Hatters Ink Indiana Scoring Champ Luke Brown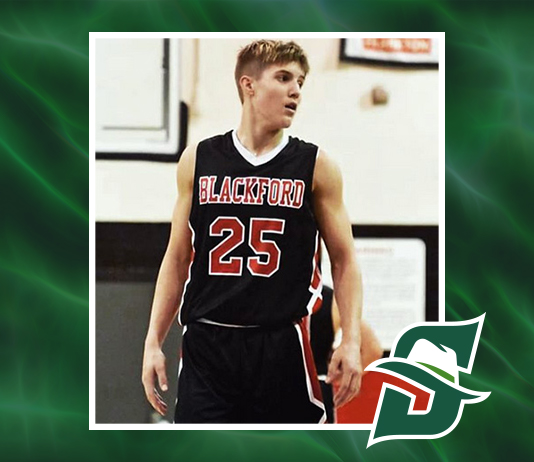 Watch the YouTube video: How high school star Luke Brown and his 82-year-old coach Jerry Hoover brought back the game of basketball at Blackford High School in rural Indiana.
Two-time Indiana high school scoring champion Luke Brown (Hartford City, Ind./Blackford HS) has signed a National Letter-of-Intent to continue his basketball and academic career at Stetson, head coach Donnie Jones has announced.
Brown, who begins his senior season within range of becoming the state's all-time leading scorer, is a 6-1, 170-pound combo guard. He averaged a state-best 32.3 points per game as a junior, one year after leading the state in scoring as a sophomore at 35.0 points per game. He was fourth in the state as a freshman at 27.8 points per game, when he also set the state record for points in a game by a freshman (48).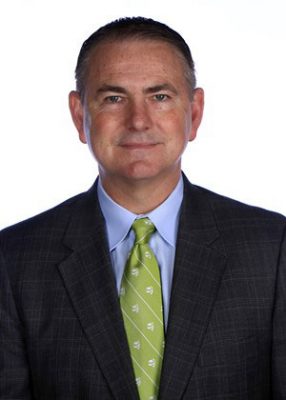 So far, Brown has scored 2,061 career points. He was the fastest to reach 1,000 career points in state history. Former Bedford North Lawrence and Indiana University star Damon Bailey holds the state career record of 3,134 points.
"Luke's got an edge to how he plays," Jones said. "He's the classic overachiever, the underdog. He wakes up every day with something to prove. Luke is a point guard but he can really shoot the ball. He can run a team – pass, score, whatever is needed. Even though he's a prolific scorer, he's also able to come into a program and simply run a team.
"He's also a leader. He's a guy who's helped changed a culture for an entire program."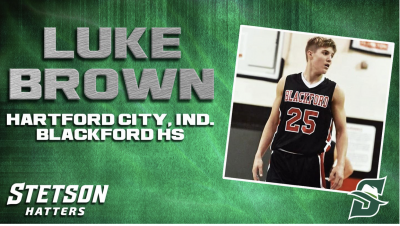 Ranked as the No. 40 combo guard in the country by 247Sports.com, Brown has gained a measure of fame over the years throughout the basketball-crazed Hoosier State after helping lift Blackford from one of the worst programs in Indiana into a state championship contender.
He joined the Bruins after long-time family friend and Indiana coaching Hall of Famer Jerry Hoover came out of retirement at the age of 82 to lead a Blackford High program which was 1-69 combined in the previous three seasons.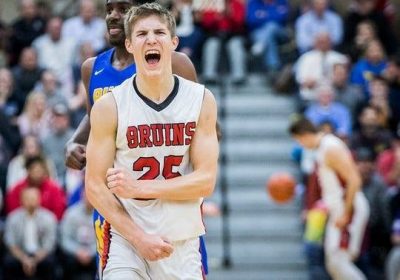 Since the duo joined together, Blackford has gone 52-20 (.743), winning 21 games and a sectional title last season before the COVID-19 pandemic ended their campaign during the state playoffs.
Brown has been more than just a scoring machine throughout his prep career. He is the only player in state history to rank in the Top 25 in scoring and assists for three straight years after averaging 5.5 assists as a freshman (24th), 6.7 as a sophomore (10th) and 7.7 as a junior (5th).
On the court, Brown is a career 40-percent shooter from 3-point range, and has made 92 percent of his attempts from the free throw line. Amazingly, Brown has missed just 40 free throws in 64 career games (471-511).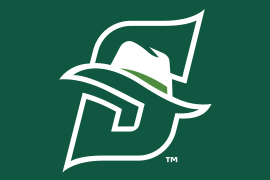 Brown was named the Winter Athlete of the Year by the Muncie Star Press. He is a two-time Supreme 15 selection by the Indiana Basketball Coaches Association, and a three-time, first-team all-conference choice.
Brown chose Stetson over offers from more than 15 Division I programs.