Two Stetson Students Receive Prestigious Jack Kent Cooke Foundation Scholarships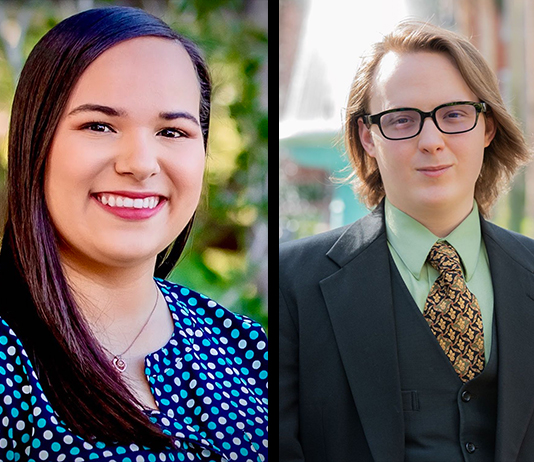 Receiving a Jack Kent Cooke Foundation Undergraduate Transfer Scholarship is an extraordinary accomplishment. The highly competitive national scholarship provides selected students with up to $40,000 a year to complete a bachelor's degree program at a four-year college or university.
This year, nearly 1,500 students from 311 community colleges applied for the scholarship and 50 were awarded, including Stetson University juniors Daliany Gerena and Alex Moker. Both students received full-tuition scholarships to attend Stetson beginning in Fall 2020.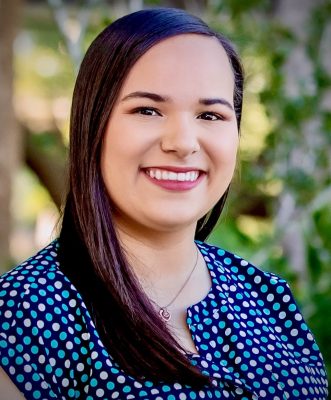 Gerena grew up in Pájaros Barrio, a suburb of Toa Baja in Puerto Rico. Her life changed after Hurricane Maria destroyed much of Puerto Rico in 2017, limiting resources in Gerena's rural community, which taught her how to use her emotional intelligence when dealing with conflict.
Her family made the difficult decision to leave Puerto Rico and stay with relatives in Altamonte Springs during her senior year. Gerena graduated from Lake Brantley High School with honors and attended Seminole State College of Florida where she received her Associate of Arts last spring.
Gerena plans to pursue a Bachelor of Business Administration in finance at Stetson with a minor in sustainable food systems.
"The Jack Kent Cooke Foundation Undergraduate Transfer Scholarship has been a wonderful opportunity because it opened doors for me to attend Stetson University, which was my first choice, while being part of a supportive community that has overcome adversity and inspired me to persevere," said Gerena.
Gerena's traumatic experience after Hurricane Maria inspired her to combine her interests in agriculture and business strategies with the goal of financial freedom.
"Living in Puerto Rico during Hurricane Maria inspired me to research the profitability and investment of sustainable agricultural methods and green finance as possible solutions for reducing external long-term costs caused by climate change while creating value in industrialized, sustainable agriculture practices," she said. "I also plan on continuing my higher-education journey by pursuing a Master of Business Administration (MBA) at Stetson."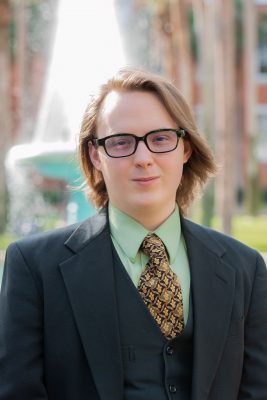 Moker grew up in Delray Beach and Boca Raton before he moved to Daytona Beach. He was a high-school dropout who overcame a personal tragedy before he made the decision to move forward with his life.
After receiving his General Educational Development (GED), Moker enrolled in classes at Daytona State College and participated in the Quanta-Honors College program. Earning his Associate of Arts and winning the scholarship have impacted his educational journey.
"All of the experiences and honors that I received at Daytona State College led me on the path toward the Jack Kent Cooke Foundation Undergraduate Transfer Scholarship," said Moker. "Winning the scholarship is a culmination of all of my hard work and has brought me to Stetson University to pursue Bachelors of Science in computer science and applied mathematics with applications in physics."
Moker's passion for video games sparked his interest in computer science.
"Video games was my main hobby as a kid," he said. "I eventually developed a love for technology and became extremely proficient. I would like to become an artificial intelligence researcher in the private sector as well as receive a PhD with a specialization in machine learning from Carnegie Mellon University."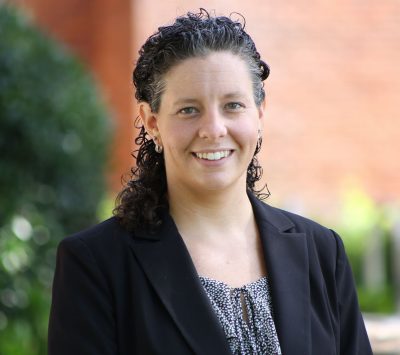 Four other Stetson students have received the esteemed, Cooke Undergraduate Transfer Scholarship in the past. These recipients have worked hard and gone the extra mile to pursue a college education, and bring an academic richness to campus.
"Jack Kent Cooke scholars are among the top-performing transfer students from around the country," said Jamie Vanderlip, MNM, director of admissions for graduate, transfer and adult populations at Stetson. "Students who want to obtain their bachelor's degree from Stetson will benefit by learning in dynamic classes with access to full-time faculty who provide incredible access to undergraduate academic research, experiential learning, study abroad and internship opportunities."
-Sandra Carr