Burrow Press comes to Stetson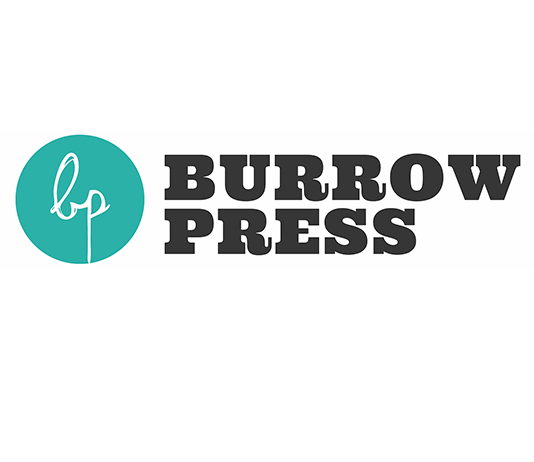 Burrow Press, a small, Florida-based, literary publisher, notes on its website that "we refer to our subscribers as 'the illiterati.' "
The Sunshine State "isn't known as a bastion of literature," it says.
Burrow Press, with its "illiterati" followers, has found a new home: Stetson University.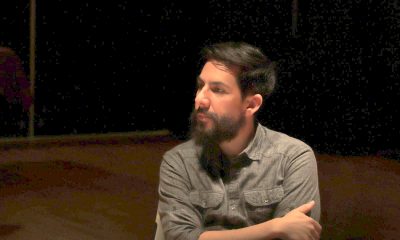 Florida's literary reputation, or rather its lack of one, "is certainly a misperception," says Ryan Rivas, publisher of Burrow Press and its sole full-time employee since its founding in Orlando in 2010. Burrow Press has moved its operations to Stetson and Rivas, who will graduate from the university's MFA of the Americas writing program in December, has joined the Stetson staff as the new Coordinator of MFA Publishing.
Yes, the Burrow website lets its visitors know that the "illiterati" quip is in jest and Florida's rep as a literary desert is ill-deserved. The website states the mission of the press is twofold: "to expand the boundaries of Florida Literature by (1) publishing the best contemporary writing by new and established authors, and (2) fostering literary community" in Central Florida "and beyond."
"We take literature seriously but we don't take ourselves too seriously," Rivas says during a Zoom interview. "We're aware of the narratives out there about anything that comes out of Florida. I think the work speaks for itself in terms of overcoming any misperceptions."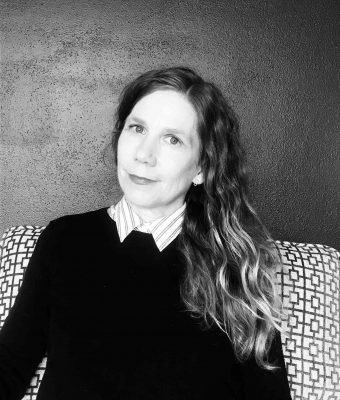 "Burrow Press certainly has a national reputation," says Teresa Carmody, PhD/MFA and director of MFA of the Americas. Carmody's background gives credence to her assessment: She also is publisher and a co-founding editor of Les Figues Press, a Los Angeles-based, independent, nonprofit publisher.
Since 2010, Burrow has provided over 1,400 opportunities for writers to publish and share their work in print, online and at readings. Its website notes its works are carried in independent bookstores and libraries throughout the country, and have received positive reviews in Publishers Weekly, Booklist, Kirkus, the Tampa Bay Times, the San Francisco Chronicle and elsewhere.
Rivas confesses he "did a few cartwheels" when the deal was sealed for Burrow to come to Stetson. Rather, he adds, "I had to teach myself how to do cartwheels again because it had been a few decades. I was thrilled. It still doesn't totally feel like it's real."

Rivas's exuberance was heightened by the fact that Burrow Press faced an urgency, if not a crisis, last January. The Urban Think Foundation, a Central Florida nonprofit, had served as an umbrella organization to both Burrow and Page 15, a children's literacy program. When the foundation's board decided to focus on the children's program, Burrow needed to find a new home.
When the pandemic hit in March, "that really expedited things," Rivas says. "It really accelerated and exacerbated the need to find a transition. The first thing that came to mind was Stetson, actually. So in March I had a chat with Teresa about it."
Since then, Rivas adds with a hearty laugh, Carmody and Terri Witek, PhD/MA, Sullivan Chair in Creative Writing, "have done all the work in making it happen."
Carmody's background in publishing, she says, had led her to "think a lot about what sustainability looks like for an independent press. One of the models that a lot of presses have found is to be affiliated with a university."
And, she adds, "It can be really beneficial for the students. It's obviously beneficial for the broader community and I would say in this case not even just the Central Florida community but the national community," given Burrow's reach.
Carmody readily saw the benefits of welcoming Burrow Press on campus: Obra/Artifact, a quarterly journal founded and edited by students in the MFA of the Americas, could be revived after being mothballed "because we didn't have the person power to run that," she says. A publishing class for undergraduates, requested by English faculty, and an additional fiction workshop could be offered.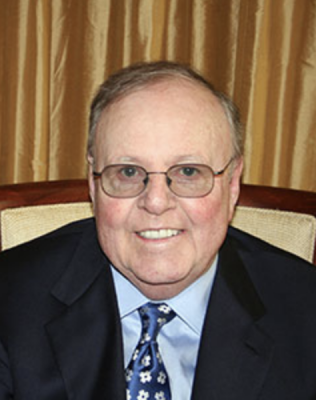 Carmody and Witek put together a proposal. But funding remained a question.
Enter Art Sullivan – again. A '62 Stetson grad with an English degree, Sullivan owns several automobile dealerships throughout Central Florida, while his passion for writing led him in 1995 to establish the university's Sullivan Creative Writing Program and the Sullivan Writing Endowed Chair, held by Witek. The Ponte Vedra Beach resident was named Trustee Emeritus in 2012.
"Fortunately since 1995, Art Sullivan has been the angel of the creative writing program," says Witek, who has directed the undergraduate Sullivan Creative Writing Program since its founding, while also teaching in the MFA of the Americas. "His first question in 1995 was 'How can I create the next Hemingway?' Then-President Doug Lee said 'Can Hemingway be a poet? Can Hemingway be a screenplay writer?' And immediately we began this amazing relationship.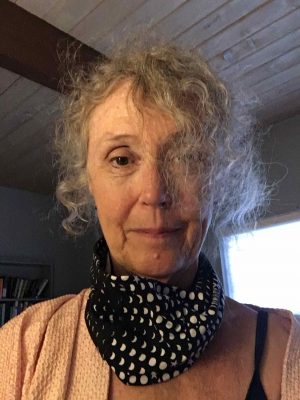 "Art is super supportive. He asks hard questions. And he has really trusted us to do the work that we do. He understood that this (a university-affiliated press) is a piece that was missing in our creative writing program. Aside from sort of the ad hoc stuff that Teresa would do, we didn't have a bridge to a professional knowledge in writing. Art was immediately supportive with funding."
Aside from the impact that the presence of Burrow and Rivas may have on additions to the curriculum – that publishing class and fiction workshop – the press's operations will continue much as it has functioned over the years, Rivas says: "Burrow has always had three pillars – print book publishing, online publishing and events. We're going to still do all that. With the merger, a few of the things we were doing sort of one-off in terms of content will be a little more focused and crystallized to merge with the vision and aesthetic of the MFA program, specifically works in translation, collaborative works, works that Terri calls literature in the expanded field.
"We're going to continue to publish online weekly. I've been working on the next year's catalog – we will be doing three books. The big question is the events, which would be a question whether we moved to Stetson or not. I am working with a couple of volunteers who reached out as they do from time to time, just lovely people from the community who were like 'Hey, what happened to that monthly reading series – let's do something.' So there's a chance we may have another series next year, but that's still up in the air. For the most part, we'll be doing virtual events most likely as they make sense to do."
Carmody notes Burrow "is going to take over the 'professionalization' component of the MFA curriculum," and that "Ryan has already planned a fantastic publishing panel for our upcoming virtual residency in January."
Burrow Press will not be publishing works by Stetson faculty or students.
"Burrow is not an academic publisher, so really there's only a handful of faculty who are producing work that might fit Burrow's mission." Rivas says. "We're a literary press based out of a university, not a 'university press.' "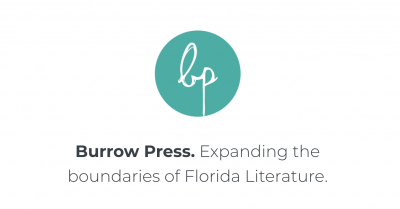 The Burrow Press website notes that 80 percent of books in the United States are published by five commercial publishers, and that Burrow is one of the few independent literary presses in Florida.
"The work of independent publishers like Burrow Press – I can't say too much about how important that work is, because they exist outside of that commercial realm," Carmody says. "They are publishing because they are looking at the quality of the work and also the kinds of voices and stories that need to be told that aren't necessarily being told. It's not about 'Is this going to make me money?' There's a lot of scholarship around how that kind of commercialization and the way that New York houses are run has a kind of censorial impact on literature."
Independent presses are "really the space where there's often more experimental stuff and also work by writers of color, work by LGBTQ writers and other voices that aren't a sure thing yet in the commercial realm," Carmody says.
Witek says professors from other universities have praised Stetson's writing program, asking her, "How are all these students such good writers?"
"I think one of the reasons Stetson has been so successful with creative writing is that we are not too big, we are very niche, and we are quirky enough," Witek says. "It's taken a series of small, directional moves, keeping people on that niche road where we can really be different than the big programs, and Burrow Press is perfect for us because it fits that passionate, small, distinctive thing that we can support just a little bit and it will do what it needs to do to make a difference in the world."
Aside from their duties as professors and-or publishers, Rivas, Carmody and Witek each continue to pursue their own writing careers. Check out their websites at ryanrivas.net, teresacarmody.com and terriwitek.com.
— Rick de Yampert