Centurion Sales Program launches new partnership with NASCAR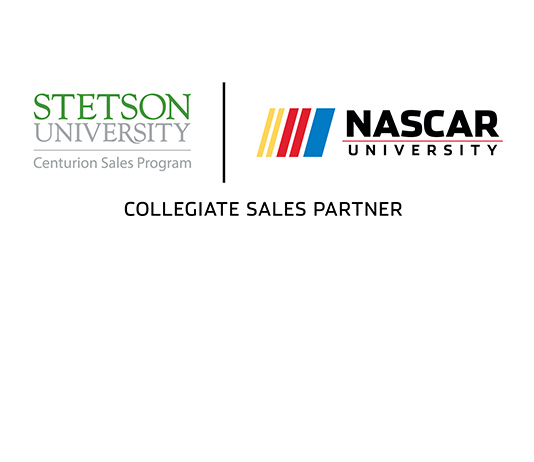 Stetson's Centurion Sales Program is teaming up with NASCAR to give students hands-on experience during race events and opportunities for internships and jobs.
The Centurion Sales Program now is a collegiate sales partner of NASCAR and part of the company's new initiative called NASCAR University. The program allows Stetson students to join NASCAR's Group Sales team during race events and receive instruction. Students also can sell tickets to customers — with the top-performing sellers guaranteed an interview for internships and jobs.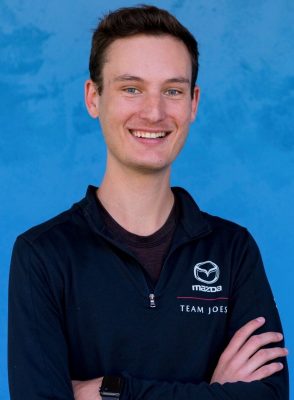 "We are extremely excited about this program and see it as one of the most valuable and promising partnerships at Stetson," said Cedric Burkhardt '20, a Centurion Program Delegate, who earned his BBA in May in professional sales and marketing.
Burkhardt reached out to NASCAR several months ago, based on contacts that he made in motorsports while interning twice with Mazda Motorsports. He first contacted Stetson alumnus Jacob Iler '18 BBA sports business and senior sales manager for NASCAR Southeast. Iler put him in touch with David Campbell, director of Group Sales at NASCAR.
The new partnership was finalized two weeks ago and NASCAR announced it on LinkedIn this week.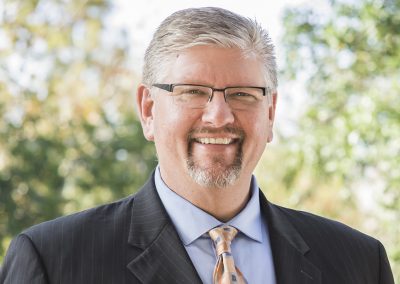 "A big welcome to Stetson University for being the next school part of NASCAR University! Thank you to Dr. John Riggs for your partnership and looking forward to having your students work closely with Daytona International Speedway this year!" Campbell wrote.
Under the new program, students will have the opportunity to receive sales training and spend time with the NASCAR Group Sales team in January and February during the Roar Before the 24, the Rolex 24 and Speedweeks leading up to the Daytona 500, Burkhardt said.
"Our students will have the opportunity to be on Pit Row during the race at the race start, so they'll really be in the middle of what's happening during the race weekends," Burkhardt said.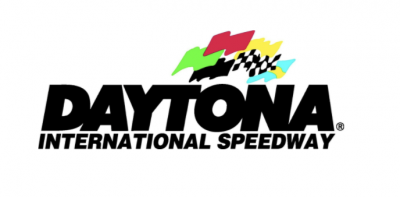 In addition, students will gain experience in ticket sales. "The students who sell the most tickets or perform the best will be guaranteed an interview for either an internship or a full-time job, depending on what year they are at Stetson," he added.
Burkhardt, who was hired by the Centurion Sales Program after earning his BBA, said he hopes to work one day on the business side of motorsports. He spent a summer as an intern in operations and business development for Mazda Motorsports, traveling to races, including the Indy 500. The next summer, he worked in marketing for the company in California.
"Racing has been my love forever. I've loved it since I was small. My mom has a picture of me – I think I'm 4 or 5, at one of the races at Daytona, with my fingers in my ears and just a massive smile," he said. "That's why this program is very near and dear to my heart and I was really excited to pursue it."