Meet Jeremy DiGorio, new AVP for Budget and Financial Planning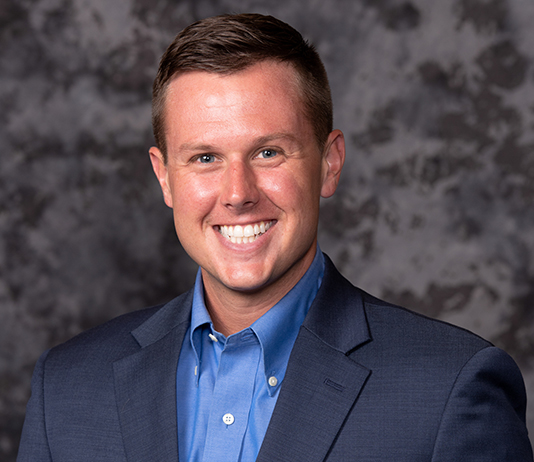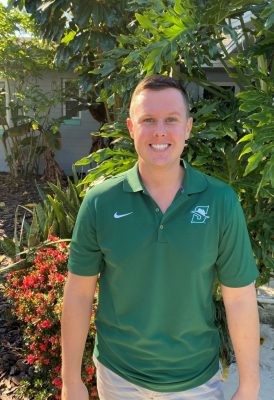 Jeremy DiGorio will start as Stetson's new Associate Vice President for Budget and Financial Planning on Feb. 15 and knows he is arriving at a unique time in the university's history.
The 10th president, Christopher F. Roellke, PhD, took over in July and the institution, like others in higher education, faces unprecedented challenges during the COVID-19 pandemic.
"Stetson has done a tremendous job over the past year navigating the uncharted waters within higher education as a result of the pandemic, but the work is not over," DiGorio said. "One of my first priorities is to continue the strategic budgetary planning to bring the university through this fiscal year. We will also be working to balance the budget for the next fiscal year, keeping students and our mission at the forefront."
DiGorio comes to Stetson from Rollins College, where he has served in various financial roles since 2013, most recently as the director of Finance and Treasury. While there, he developed and managed a $120 million college budget, supported the development of long-term initiatives and business plans across Rollins, and managed treasury and debt functions.
A Pittsburgh native, he earned his BA in Mathematics and Secondary Education from Clemson University in 2011 and then attended the University of Connecticut for a master's degree in Higher Education Administration.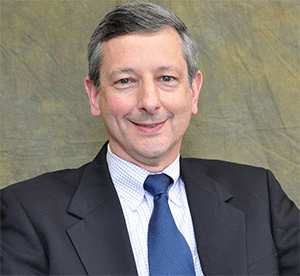 "Jeremy's references have been stellar, especially noting Jeremy's strong collaborative capabilities and interpersonal skills," Executive Vice President and CFO Bob Huth wrote to Stetson faculty and staff last month, announcing his hiring.
DiGorio said he has admired Stetson for some time and looks forward to meeting "the outstanding faculty and staff that make Stetson such a special place." He encourages people to stop by the Administrative Services building and say hello — safely! — this spring.
"Having lived in Central Florida for the past eight years, Stetson has always interested me as such an exciting community of learners," he said. "I first stepped on the campus six or seven years ago with former students and noticed how the campus really demonstrates the beauty of the Central Florida landscape."
When he's not working, DiGorio enjoys attending sporting events in Orlando and statewide, as well as traveling with husband Neal Robinson.
"My husband Neal and I love attending everything from Magic games to Orlando City to Jaguars games when possible," he said. "We also have our beloved pit bull Splash, who is seven years old. I'm looking forward to travel opening up again after the pandemic is over as we love to cruise all around the world!"
In December, DiGorio was named among the "People to Watch" by Winter Park Magazine. He serves as an Ambassador for the city of Winter Park, welcoming new businesses and organizations to the community, and is active in the Winter Park Chamber of Commerce.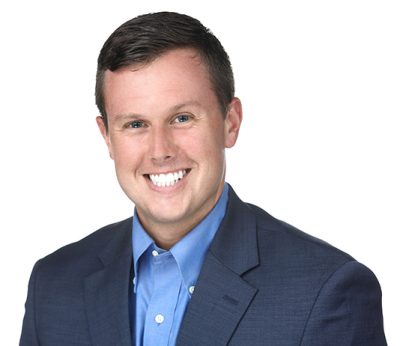 Last May, he was elected to the Clemson LGBTQ+ Alumni Council Board, which noted that he has worked with LGBTQ+ students, faculty and staff at multiple institutions. He served as Co-Chair of PRISM, a faculty and staff advisory group at Rollins, and served as advisor to Spectrum, an LGBTQ+ student organization at Rollins. In addition, he is a SafeZone trainer, providing educational workshops to participants.
While at Rollins, he taught undergraduate courses in leadership and served as an informal leadership mentor to the campus community. He hopes to explore such roles at Stetson.
"I would love to continue working with students in whatever capacity comes my way. Our mission as educators and administrators is to serve students first," he said. "If the opportunity arises to join in the curricular experience, that's awesome. But I also am a strong advocate of the co-curricular experience and hope to work with students of all backgrounds and identities at Stetson."
DiGorio is involved with the Southern Association of College and University Business Officers (SACUBO) as an At-Large Board Member. He serves on the Advisory Group on Leadership Diversity for the National Association of College and University Business Officers (NACUBO), helping to increase diversity in higher education's leadership and business offices.
With a new president at the helm of Stetson, DiGorio said he would like to help the university move forward "in a strategic direction for generations to come."
"Stetson is at a unique time in its history with the first year of the 10th President at Stetson. I believe in Dr. Roellke and his vision for the university and want to work in partnership with him and the rest of the community to bring Stetson forward for not only the next few years but the next 100 years," he said.