Stetson University in the News, Feb. 19-25, 2021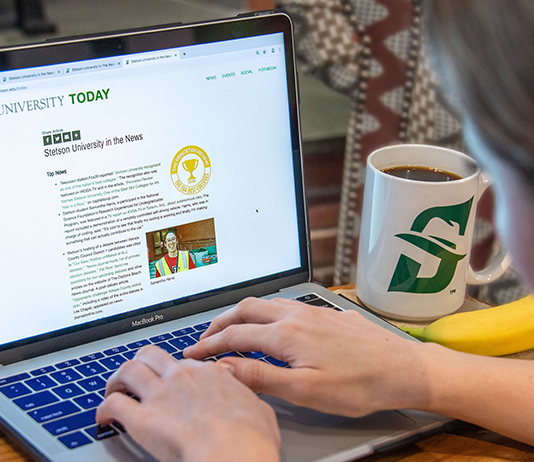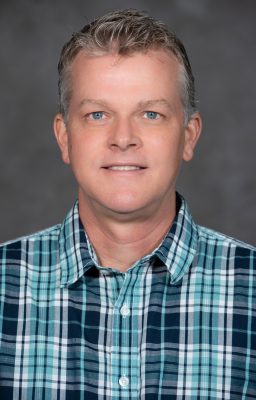 Top Stories:
• Professor and Chair of Chemistry W. Tandy Grubbs, PhD, was quoted in the USA Today article, "Fact check: Sublimation, not government conspiracy, explains snowmelt videos," on Feb. 24.
• Visiting Assistant Professor of History Andrew Eisen, PhD, was featured in The Athletic article, "Hey, Stan. Want to teach a class in prison?: When an NBA coach went inside," on Feb. 22. Eisen, who co-founded Stetson's Community Education Project, organizes a prison education program in which New Orleans Pelicans head coach Stan Van Gundy took part.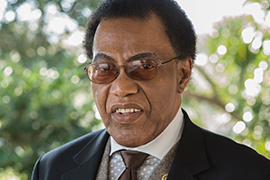 • Professor of Education Patrick Coggins, PhD, was mentioned in The Gainesville Sun on Feb. 23 in an article entitled, "School District noted for African-American curriculum infusion."
• "Writing for entrepreneurs: Engage through clarity" in Entrepreneur & Innovation Exchange was written by Assistant Professor of Entrepreneurship Kevin Taylor, DBA.
• "'Snake-pocalypse'? Florida plans ban on owning pythons, many other 'high-risk' reptiles" in Florida Today, MSN, USA Today, and dozens of other outlets mentions research by Biology Professor Terry Farrell, PhD.
• "Soil collection event in Volusia County honors life, murder of lynching victim Lee Snell" on WMFE-FM on Feb. 19 mentions Stetson is participating in the ceremony.
• Stetson student Lilly Parker was featured in the Daily Commercial in the article, "Miss Lake County has plans to share her story, uplift women and girls."
Other News:
• Stetson alumnus Logan Gilbert was named in the USA Today article, "MLB's 100 Names You Need to Know for 2021," on Feb. 22.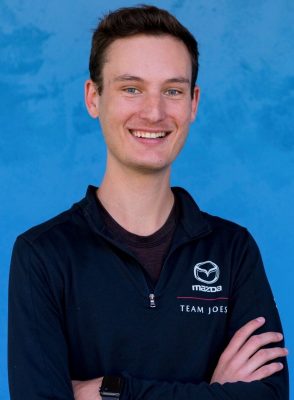 • The article, "Stetson program partners with NASCAR," in the Hometown News on Feb. 11 mentioned the Centurion Sales Program and quoted Cedric Burkhardt, a Stetson alumnus and Centurion Program delegate.
• Law Professor Ciara Torres-Spelliscy was quoted in a Feb. 25 article on Roll Call called, "House set to move on elections overhaul as outside advocates focus on Senate." The article appeared in other publications, including Lancaster Online and Finger Lakes Times. 
• Law Professor Andrew Appleby was quoted in a Feb. 24 article on Law360 called, "Tax Injunction Act May Stymie Suit Against Md. Digital Ad Tax." 
• Law Professor Ciara Torres-Spelliscy wrote a Feb. 26 guest column for the Tampa Bay Times called, "The risks of corporate political spending after the Jan. 6 insurrection." 
• Law Professor Ellen Podgor wrote the following blogs for the White Collar Crime Prof Blog: Feb. 20, "NACDL Model Rule Under Due Process Protection Act;" Feb. 21, "Upcoming Garland Hearing for Attorney General;" and Feb. 24, "Garland Hearing."
• Law Professor Rebecca C. Morgan wrote the following blogs for the Elder Law Prof Blog: Feb. 19, "SNF Staffers Explain Position on Vaccine," and Feb. 22, "The 'Forgotten for COVID' Elders?" 
Alumni News: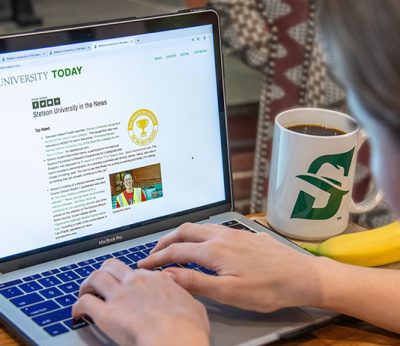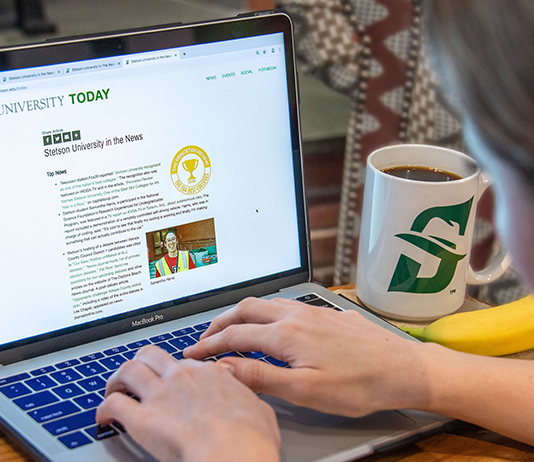 • Alumnus Zachery S. Mitcham published the article, "After the Breach and Beyond," at Ciso Mag on Feb. 20. "Listen and support your own internal enterprise information security subject matter expert," Mitcham wrote. "They are your information security evangelist, before the breach."
• Alumna Pam Peterson, an Associate Broker at Seabolt Real Estate, was featured in the Savannah CEO article, "Seabolt Real Estate Welcomes Three Accomplished Real Estate Professionals," on Feb. 24.
• Alumnus Matthew Nadeau was featured in a "Professionals on the Move: Feb. 2021" segment at the CPA Practice Advisor on Feb.23.

• Law alumnus Chris Sprowls was quoted in a Feb. 19 analysis from The Washington Times called, "The new cold war: U.S. must stop China from stealing its intellectual property." 

• Law alumnus Carlos Gazitua is serving on the Florida Restaurant and Lodging Association 2021 Board of Directors Executive Committee, according to a Feb. 22 announcement from Miami Community Newspapers. Gazitua is president and CEO of Sergio's Family Restaurants in Miami.  

• Law alumnus Luis Viera made No. 22 on Florida Politics' list of Tampa Bay's Most Powerful Politicians.