Stetson University in the News, Feb. 5-11, 2021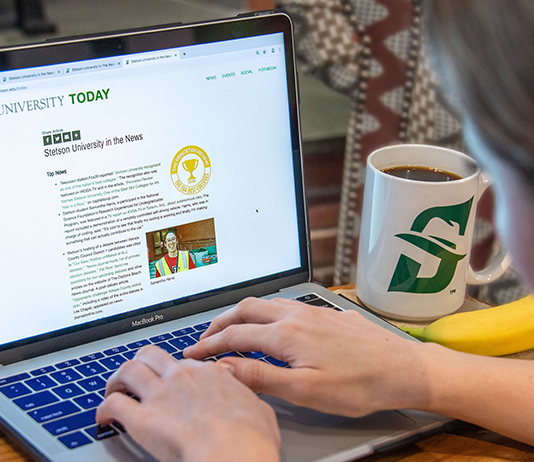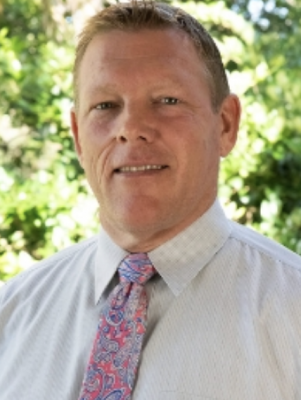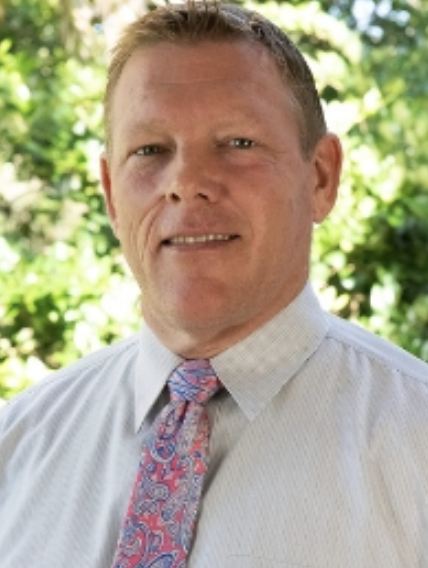 Top Stories:
• Associate Professor of Marketing Scott Jones, PhD, was quoted by Quartz, the Tribune Content Agency, in the Feb. 8 article, "Is the cost of a Super Bowl commercial still worth it for advertisers. "It's one of the few remaining live television audiences where people aren't bypassing the advertising. As much as there's a risk with a bad ad, there's even greater opportunity if you run the good one. People tune in expecting good advertising," he said.
• Matthew Hurst, PhD, associate professor of Finance and interim director of the Roland and Sarah George Investments Institute, was quoted in Forbes on Feb. 5 in the article, "Robinhood shoots itself in foot with arrows. If only it had a crisis communication plan."
• Law Professor Peter F. Lake was quoted in a Feb. 5 New York Times article called, "Students Punished for 'Vulgar' Social Media Posts Are Fighting Back." The article appeared on various other online news outlets around the country and world.  
• Alan Green, PhD, associate professor and Chair of Economics and Global Development Program director, was quoted in the West Volusia Beacon article, "Local advisors: Don't worry about Washington, worry about your own expenses" on Feb. 5. "Usually, a change in president does not have a large impact on the economy; that's because the president's power over the economy, in general, is overrated," Green said.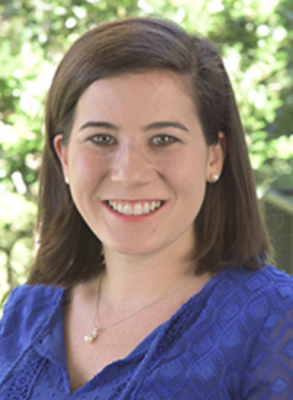 • Law Professor Peter F. Lake was quoted in a Feb. 6 USA Today article called, "Trump's controversial diversity training order is dead – or is it? Colleges are still feeling its effects." This article appeared in USA Today affiliate newspapers around the country, Yahoo! News Canada and MSN New Zealand. 
• Assistant Professor of Political Science Kelly Smith, PhD, was featured on Fox 51, a Gainesville station, in a Feb. 10 segment on President Trump's impeachment trial.
• Associate Professor of Marketing Scott Jones, PhD, was quoted in a Bay News 9 segment on the effect of COVID-19 on the Super Bowl on Feb. 5.
• Director of Enterprise Information Systems Vikram Ahmed, EdD, was quoted in the article "2021: The Year Real Time Gets Real," on Feb. 10 on Database Trends and Applications. 
• The article, "Ideal gift for cooks this Mother's Day or Valentine's Day," on Rugbyrep.com featured Stetson student Kendall Buck '23, who developed the Herbie Rake, a kitchen utensil that strips leaves off of herbs for meal preparation. The article also quoted Lou Paris, assistant professor of Practice, Management, and assistant director of the Prince Entrepreneurship Program.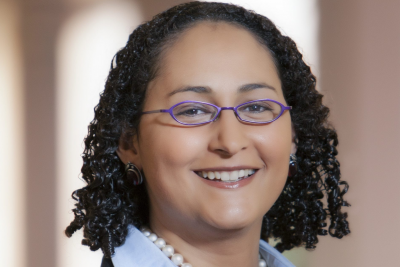 • Law Professor Ciara Torres-Spelliscy was interviewed on MPR News with Kerri Miller on Feb. 9 on what to expect as the impeachment trial begins.  
Other News:
• Law Professor Ciara Torres-Spelliscy was featured in a Feb. 5 interview on Florida This Week on WEDU PBS. 
• Law Professor Louis J. Virelli III appeared on WFLA NewsChannel 8 on Feb. 9 about the impeachment trial.  
• The 25th Stetson International Environmental Moot Court Competition is under way, and various regional schools shared updates, including Universidade Presbiteriana Mackenzie being crowned the Brazilian champion and Jindal Global Law School, in association with Surana & Surana International Attorneys, will be hosting the Indian National Rounds.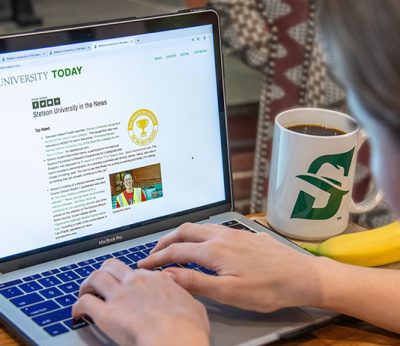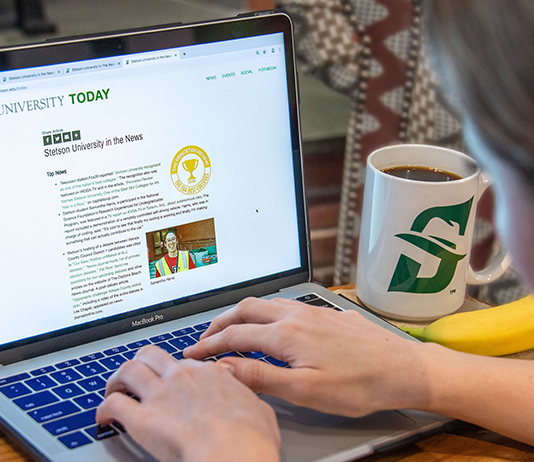 • Law Professor Rebecca C. Morgan wrote the following blogs for the Elder Law Prof Blog: Feb. 5, "Justice Prevails: DOJ Announces Settlement;" Feb. 8, "Wrongful Life Litigation;" Feb. 9, "Two More Resources on Fighting Elder Abuse;" Feb. 10, "More on Shield Laws" and "Hands-Free Shoes;" and  Feb. 11, "SNF Chain Exec. Gets Big Bonus."
• Law Professor Andrew Appleby's article, "State Estate Taxes and the Due Process Clause" in TaxNotes State was mentioned on the HealthProfLaw Blog on Feb. 7. 
• Former adjunct professor William G. Hyland Jr. wrote a Feb. 7 piece on History News Network called, "The Constitution Forbids a Post-Presidential Impeachment Trial." 
Alumni News:
• Law alumna Simone Marstiller was appointed the new secretary for the Florida Agency for Health Care Administration. 
• Law alumnus Jim Headley was featured in the Lakeland Ledger for being named the 2021 10th Judicial Circuit Honoree for the Florida Bar President's Pro Bono Service Awards. 
• Law alumna Elizabeth Shuman joined the Tampa office of Gordon & Rees as an associate, according to an announcement.